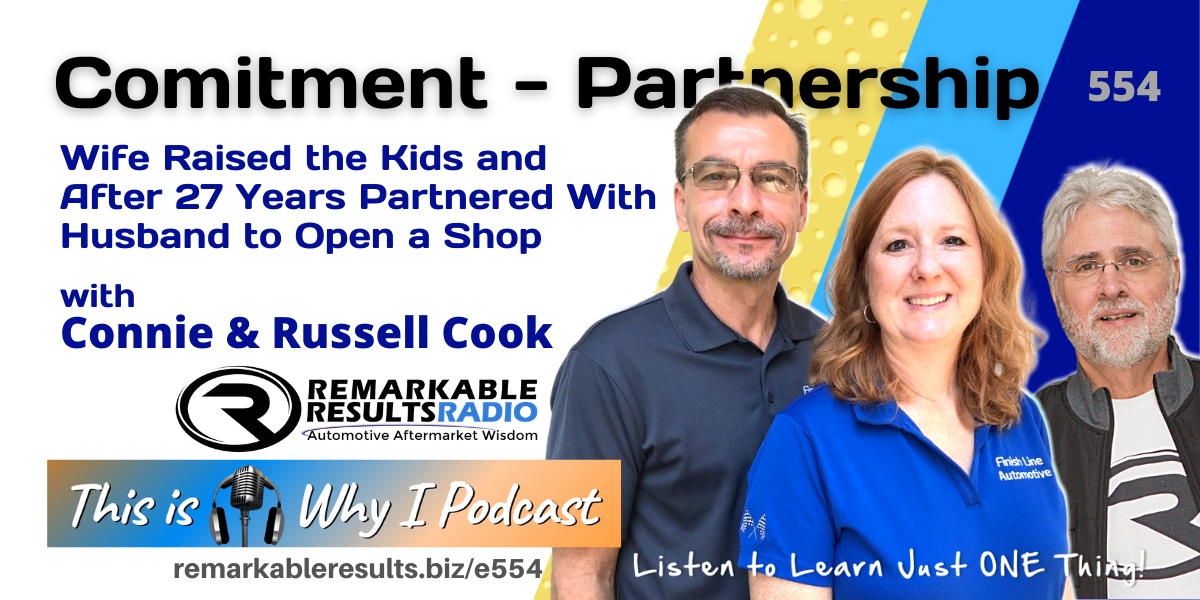 Wife Raised the Kids and After 27 Years and Partnered With Husband to Open a Shop [RR 554]
In this episode, we will be visiting Russell and Connie Cook's new world of shop ownership at Finish Line Automotive in Ocala, Florida.
They tell you how they got their money, what they put down, how they built working capital, what went wrong in the last 5 months, and how Connie had to work the shop with zero experience. Buying the shop was their decision after Connie spent 27 years raising the children. Gutsy and bold move. This is what this industry is made of.
An interesting story on how this mid-aged couple jumped into shop ownership with all four feet. They give us a nice and transparent look into how and why they did it while Russell was still turning wrenches at a dealership.
Find the show notes and key talking points at remarkableresults.biz/e554.
Listen and view episode notes