Husband and Wife Accountability Partners [RR 724]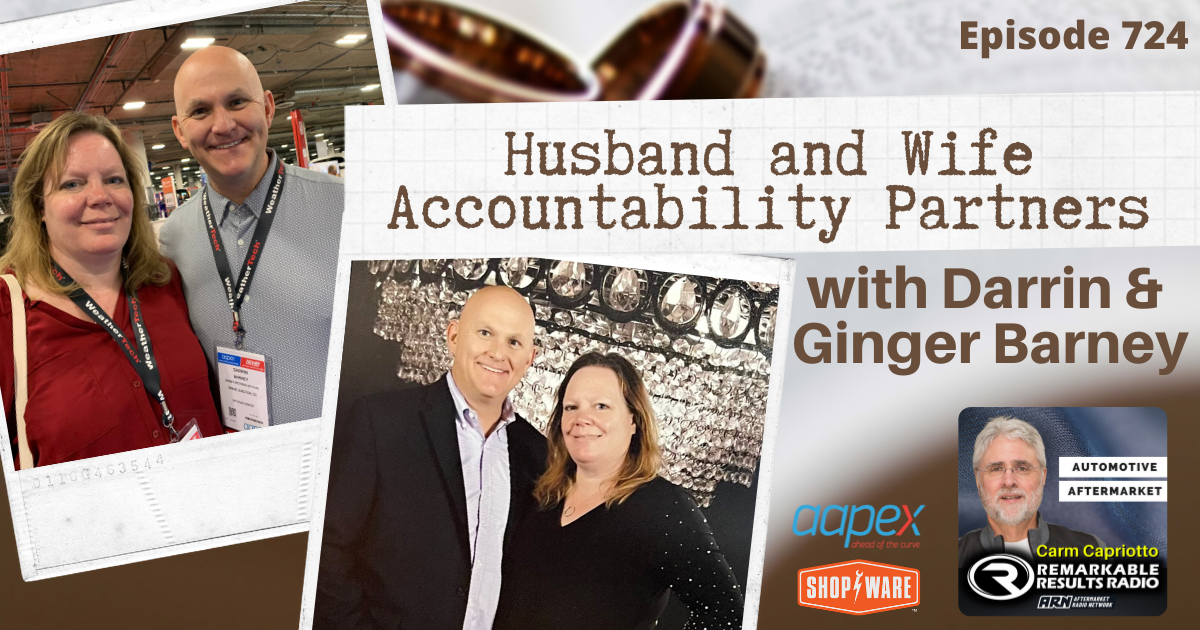 Darrin and Ginger Barney are a powerhouse husband and wife team both at home and in their business. It's not always smooth sailing when you work with your spouse. Many of you know that. Find out how they make it work and their advice to spouses considering working together.
Darrin and Ginger Barney, Barney Brother's Off-Road and Repair, Grand Junction CO, Listen to Darrin's previous episodes HERE 
Key Talking Points
Make sure you leave work at work- if all you talk about is the shop at home, you'll never get a chance to take a break. Be intentional about putting your phone and laptop away when you're at home. 

Don't neglect your hobbies and outlets- make time for your own space especially if you work together

Take time for your relationship- relationships have different layers (work, family, spousal) 

Don't try to read each other's minds, or think your spouse can read yours- be transparent and hold each other accountable with open communication. You also can't overreact when being told to be present. 

Support each other 100%- don't fight in front of employees 

Know your roles with no gray area- know what the expectations are for each other

Advice for those thinking of opening a business together- can you work together? How are you when you work on something together at home? A project? What are your future plans together?
Connect with the Podcast:
Check out today's partners:

Set your sights on Las Vegas in 2022. Mark your calendar now … November 1-3, 2022, AAPEX – Now more than ever.

More Time. More Profit. Transform your shop at getshopware.com/carm