RR 159: Jason Malo form Advanced Automotive Performance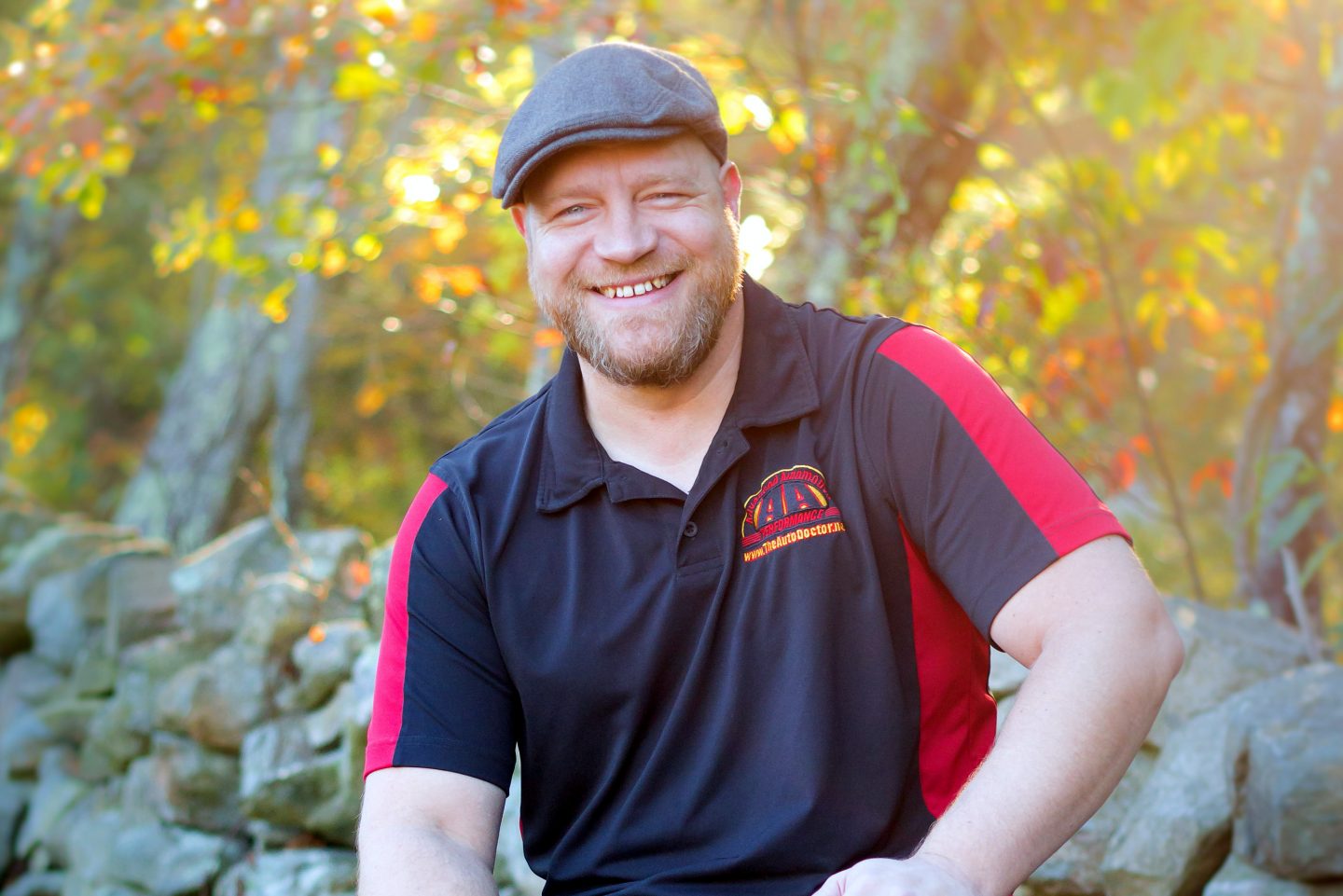 Jason Malo has a great story to tell about how he became an entrepreneur.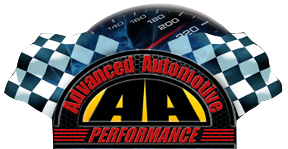 Jason, vice-president and his brother Luke own Advanced Automotive Performance in Uxbridge, MA. Jason worked at his uncles dealership and had his eye on the GM position; it was out of reach. His brother Luke was working as a technician at at a repair shop and Luke wanted to start his own business. (Luke Malo pictured at right)
The business plan.
Jason helped Luke write a business plan. He spent about 100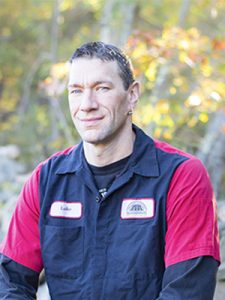 hours on it. They shopped the business plan around to their local banks. The banks considered industry data, to assess their risk, and never read the business plan. They heard the same story from all. No – we can't help.
Ultimately their parents, did what many families have done over and over for small business people; they got a second mortgage to help this brother team get started. With zero cash reserves and long hours they started and landed in a building that needed repairs and was not conducive to business. Sacrifices were necessary.
Grew to 10 people.
They purchased a customer list and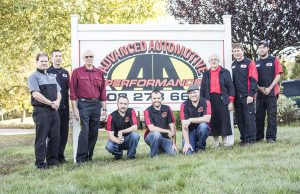 equipment from a shop. As the years progressed and working out of storage units they got lucky to find an 11,000 SQFT  building, and they grew form 2 people to 10.
Besides general repairs, Advanced Automotive Performance  specializes in light duty trucks diesel trucks, fleets and European vehicles.
Training for the partners.
In order to get business savvy, Jason and Luke took a class called The Streetwise MBA. They needed to learn about business principles so they could apply them to their business. Jason highly recommends the class. Tech's that do not know anything about business and who want to start a business, must get business training. This was an important step in their entrepreneurial journey. It is the classic E-Myth story.
They've been at it for ten years and Jason continually looks to find areas of improvement in their company. He constantly looks to other industries to get ideas that can improve his.
Why Listen?
Jason is a forward 'out of the box' thinker and doer. He shares his commitment to lifelong learning and how he does it.
He tells a very important customer service story that is happening more and more in business today.
He talks exit scheduling, DVI, Social Media and his Facebook strategy.
Understand why customer relationships are so important to his business and the most important business tenet.
Learn about his Facebook strategy.
Industry Problem – Industry Fix.
Jason has a fix to the technician shortage that involves an improved perception of our industry. On top of all of that, he'll give you his view of the next 5 years and who, he feels, will make the cut.
Company web site here.
Company Overview
| | |
| --- | --- |
| Years in industry: | 20 |
| Years in business ownership: | 10 |
| Number of technicians: | 5 |
| Number of lifts and bays: | 7 |
| Other team members: | Service Adviser/Customer Satisfaction Manager – Shop Flow Manager |
| Open: | Mon-Sat |
| Annual estimated volume: | $1.2MM |
| Other Services: | Light duty diesel trucks – Fleets – European vehicles |
| Industry involvement: | ASA – NESSARA – AMRA – ASE  – AAA |
| ASE Blue Seal Shop?: | Yes |
| Trainer/Coach: | ATI Currently |
| Philanthropy: | Share The Local Love |
| Supplier Advisory Groups: | In the past involved with CAP-Uni Select |

Be socially involved and in touch with the show:
Facebook   Twitter   Linked In   Phone 716-320-1567   Email

---
This episode is brought to you by Federal-Mogul Motorparts and Garage Gurus


. With brands like Moog, Felpro, Wagner Brake, Champion, Sealed Power, FP Diesel and more, they're the parts techs trust.  For serious technical training and support – online, onsite and on-demand – Garage Gurus is everything you need to know. Find out more at fmmotorparts.com  and fmgaragegurus.com