RR 160: Ray Fisher from ASA Michigan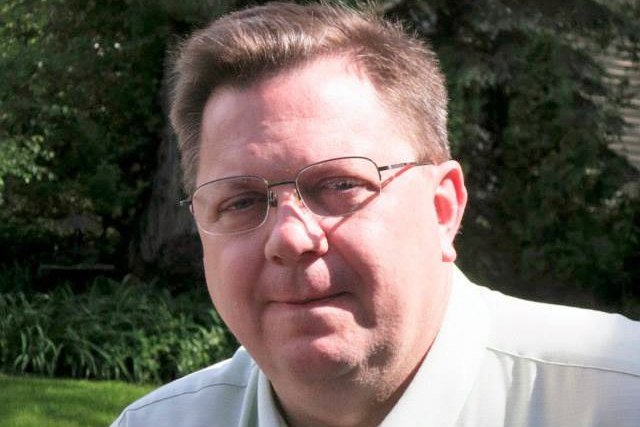 The Early Days.
Ray Fisher began his career working as a service porter in a dealership after high school.  Taking a couple of years off, he worked his way up in the parts department becoming a counterman at the Nation's number one Pontiac dealership. After attending college and during the recession in the early 80's, Ray went back to the dealership life and became assistant parts manager at the same Pontiac dealership.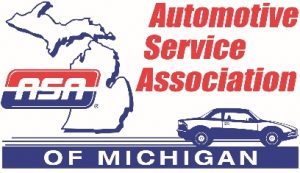 He then moved to a large metro Cadillac dealership where he left the parts department to begin working in collision repair as an estimator.  Ray said, "I didn't know much about the repair industry or estimating back then, but because of my past experience the one thing the guys complimented me on was that I rarely missed the parts that were needed".
Moving On Up.
Ray worked his way up into management at another location by the age of 27. In 1987, he had another opportunity presented at a Dodge dealership and held that position for a while before pulling up stakes and moving across to the West side of Michigan where he was a manager at another Dodge dealership.
Expert Witness.
Ray became very involved in the collision repair industry serving in multiple volunteer positions, sometimes coexisting, including I-CAR District Chair for West Michigan, Vice-President, President and Chairman of the West Michigan Bodyshop Association, multiple advisory councils within the community including vocational, community college and colleges that had automotive programs.  Ray also co-chaired for almost a decade an Annual Fund Raising Golf Outing for the then I-CAR Education Foundation, now known as the Collision Repair Education Foundation, averaging over ten thousand dollars a year that provided I-CAR curriculum's and various scholarships around the West Michigan market.  Ray also served for just under a decade as committee member on the I-CAR Gold & Platinum Committee where industry standards and expectations were constantly being updated.  During this time, Ray was referred to a local attorney becoming an expert witness on a few cases that won settlements for consumers while supporting local licensed repair facilities.
ASA Michigan.
In October 2004, Ray changed employment to follow his passion – raising the bar for the collision repair industry and seeking the respect he believed it deserved.  He was hired by ASA Michigan as their Vice-President/Recruiter to help their collision membership.
The recession plagued Michigan with one of the longest and most devastating situations ever since the great depression losing over 300,000 residents and numerous businesses. This resulted in a slow recovery for the automotive repair industry and the Association which has existed since 1934 under other names.
Took the Helm.
In January 2010, Ray assumed the position of President and Executive Director of ASA Michigan. He immediately began working heavily with State Legislators to work on updating the "Motor Vehicle Service Repair Act" or "shop licensing", something that had intermittent efforts in the prior decade.
Legislative Means.
The Motor Vehicle Service Repair Act was introduced and earlier this year (2016) it was passed 86-33 in the State House of Representatives and 33-3-1 in the State Senate, but was recently vetoed by the Governor due to controversy on Aftermarket Sheet Metal Parts certification requirements. It is still being worked on.  Ray has also introduced other legislative bills addressing Sales Tax on Core Charge Returns/Exchanges (Michigan is the only State that charges for it). Also liability protection for repair facilities regarding autonomous vehicles, requiring BAIID (Breath Alcohol Ignition Interlock Device) installers to become licensed under the Motor Vehicle Service Repair Act
Honors.
Ray Fisher, AAM, has been recognized two years in a row (2015, 2016) at the ASA/AMI awards ceremony with the ASA Legislative Award. It recognizes those who have made an impact on legislative and regulatory activities.
Ray and I met in Anaheim in 2016 at NACE/CARS and I knew Ray has a great story to be told.
Our interview covers:
How Michigan is working on prototype legislation for technician licensing and Rays viewpoint on who should be the testing source.
Autonomous car legislation and how he is looking to protect the independents.
Repair facility licensing
Safety inspections and
Why getting involved is such an important part of your personal responsibility as an industry player.
ASA Michigan website here.

Be socially involved and in touch with the show:
Facebook   Twitter   Linked In   Phone 716-320-1567   Email
---
This episode is brought to you by Federal-Mogul Motorparts and Garage Gurus


. With brands like Moog, Felpro, Wagner Brake, Champion, Sealed Power, FP Diesel and more, they're the parts techs trust.  For serious technical training and support – online, onsite and on-demand – Garage Gurus is everything you need to know. Find out more at fmmotorparts.com  and fmgaragegurus.com