RR 161: John Miller from Freedom Automotive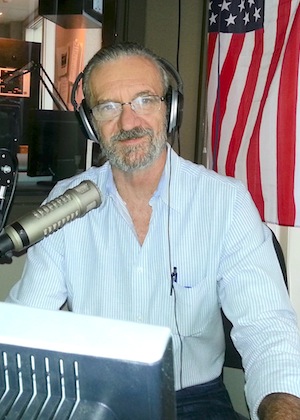 John Miller's first experience with fixing cars began in 1967. He began by helping his girlfriend's father.  The girlfriend is long gone but the relationship with the automobile continues.
Took the plunge.
In 1986 he and his wife, Janice, opened Freedom Automotive on a small budget and a big dream. Originally in a rented 2700 square foot building, the business grew as the client base responded to personalized customer service. In 1990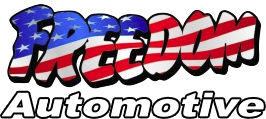 they acquired a small body shop and then in 1991 they were able to purchase a 14,000 square foot building and expand both.
Joined Association.
During his time as a tech he had seen many mechanics open their own shops only to go broke because they didn't understand business. The first thing John did was join the Automotive Service Association (ASA). He credits that knowledge base, and the willingness of other shop owners to share their help and experience to the success he has enjoyed.
Wife and partner.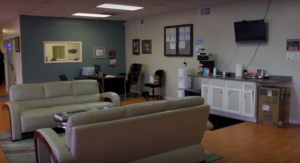 In 1997 Janice retired to raise horses, but her influence in the business continues. Her philosophy was to make every decision based on how it would affect the business 5 years from now. John still tries to do that and has tried to instill that into the second generation following along his path. "Sometimes you have to lose today so that you can win tomorrow."
In the media.
In 2005 the opportunity came to take over an automotive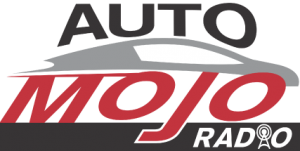 radio show. It was a daunting undertaking for someone with no broadcast experience and a big financial commitment. The show survived and grew with a combination of his own experience and the participation of other shop owners and industry experts. The shows focus is the motorist and what John calls the "art of automotive self-defense".
John is also the editor and writer for Shop Talk, the Houston ASA monthly.
Going strong.
Still active in the business at 67 he has no plans to retire. He enjoys the position of The Old Man at the shop. He stays current with technology and considers the true value of the business to be the people involved.
A family business first.
John says we run our business as a family business, neighborhood oriented; kicked back and relaxed. We may not do everything the pundits say we should to max every profit dollar. We do it the way we do it because that is what we want.
Why Listen? Hear the stories…
John credits his wife for his success.
The wisest words he was given that he has never forgotten and uses each day.
How he learned a valuable lesson back in 1969, to always go on a ride with the customer to understand their car problem.
He feels his company is like the general store of yesterday. 1st, 2nd and now 3rd generation customers support the shop.
Why he will work his way out of the collision business and how he will replace the revenue.
How many hours he feels technicians need  each year to stay current.
His life's personal challenge with alcohol addiction.
Freedom Automotive Profile:
| | |
| --- | --- |
| Years in industry: | 50 |
| Years in business ownership: | 30 |
| Number of technicians: | 3 |
| Number of lifts: | 8 |
| Number of bays: | 10 |
| Annual estimated volume: | $2MM |
| Other Services: | Mechanical & Collision |
| Industry involvement: | ASA Houston member for 30 years. President of local three times. State Regional Director – Chair State Legislative Commitee (shop licensing) |
| Other information: | Recovering alcoholic working with others |
| Philanthropy: | Rotary |
| Supplier: | NAPA Auto Care |
Auto Mojo Radio Web Site Here.
Video from John's website here.

Be socially involved and in touch with the show:
Facebook   Twitter   Linked In   Phone 716-320-1567   Email
---
This episode is brought to you by Federal-Mogul


Motorparts and Garage Gurus. With brands like Moog, Felpro, Wagner Brake, Champion, Sealed Power, FP Diesel and more, they're the parts techs trust.  For serious technical training and support – online, onsite and on-demand – Garage Gurus is everything you need to know. Find out more at fmmotorparts.com  and fmgaragegurus.com