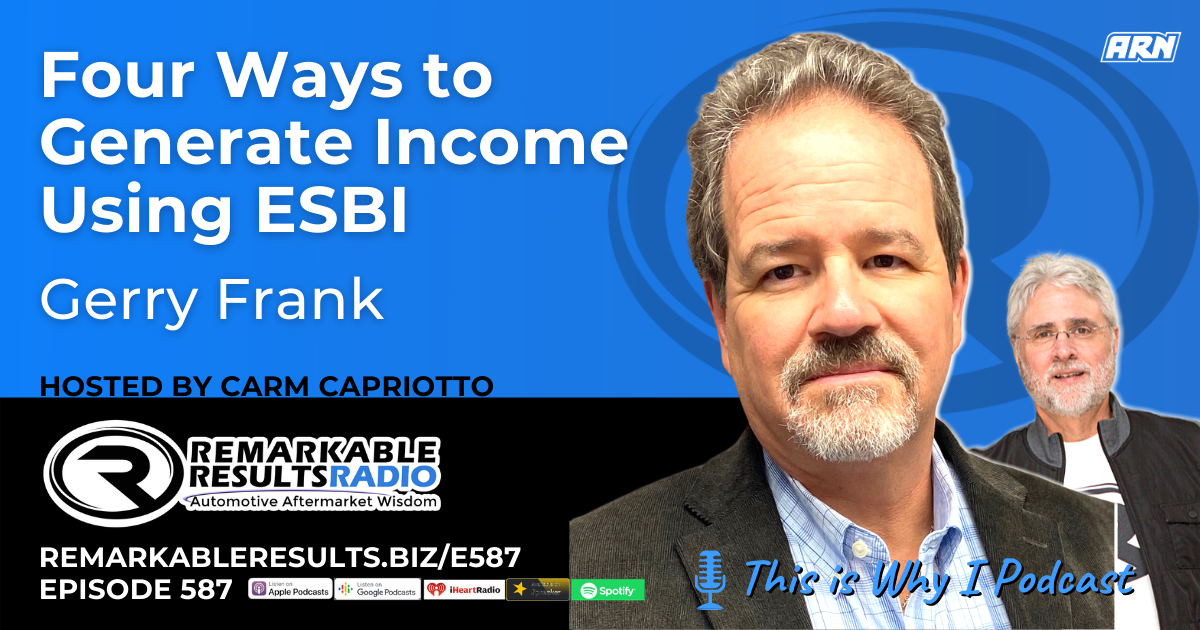 Four Ways to Generate Income Using ESBI with Gerry Frank [RR 587]
Gerry Frank, a business coach, and shop owner share Robert Kiyosaki's famous CashFlow Quadrant in an easy to swallow and digestible way.
It has 4 quadrants and abbreviated as ESBI. He is correlating the ESBI approach to stages in the aftermarket. The stages are Employee, Self-employed, Business Owner, and Investor which relates to an individual starting himself as a technician becomes a shop owner and eventually, becomes an investor.
Find the key talking points, Gerry Frank's bio, and links to his previous episodes at remarkableresults.biz/e587
Listen and view episode notes