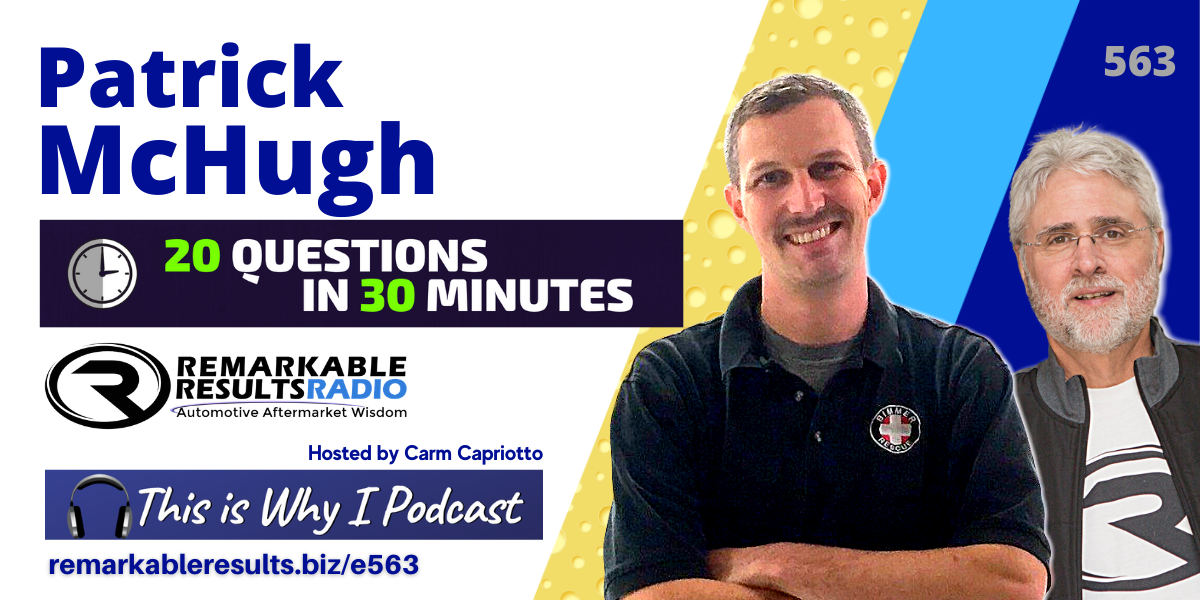 Patrick McHugh – 20 Questions in 30 Minutes [RR 563]
Welcome to the second episode of the new format. You'll hear from shop owner Patrick McHugh from Bimmer Rescue. He talks about the top three most important needs when opening a shop and his solution to time waste.
Patrick McHugh also shares his personal views on business and family. During the start of the interview, he talks about his Appreciation for Family because he was separated from them the moment COVID-19 hit.
Find the key talking points, Patrick McHugh's bio and links to his previous episodes at remarkableresults.biz/e563
Listen and view episode notes