Paul Scanner Danner: His Life, His Brand, His Impact [RR 791]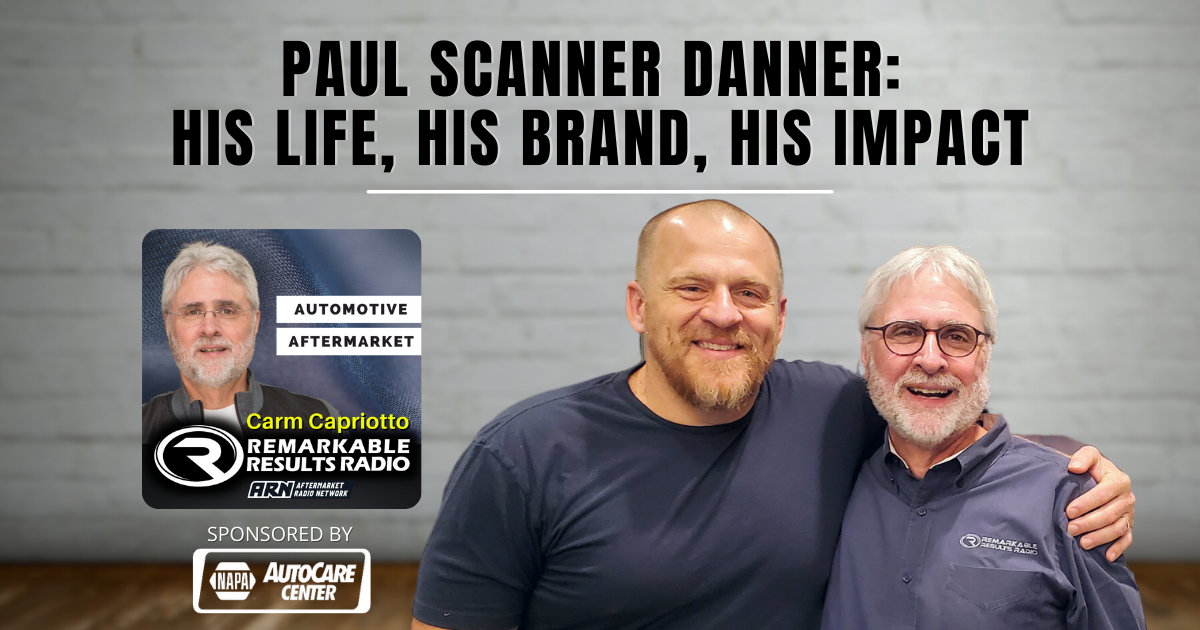 For my 5th episode with Paul 'Scanner' Danner, we sat in the ASTE studio and caught up on his life, his world. There are some great pictures if you watch the video version of the episode of him in 1994 and now. He reminisces about his Dodge Power Wagon, his family, and the Scanner Danner Brand. Paul was at ASTE to learn and continue to hone his craft. Paul has his son working with him in the creative process to keep 'Scanner Danner' relevant and up to date.
Paul Danner, ScannerDanner. Listen to Paul's previous episodes HERE.
Watch Full Episode HERE
Key Talking Points
When you teach you learn and you have to continue to learn

Ask yourself why when you come across problems as a technician and learn the answer

Video editing- 40 hours for 4-hour video 

Started filming for his students that would reinforce the topic of his training 

ScannerDanner- one of his female students called him that from having scanner in his hands 

Teaching at Rosedale Technical College- he is a substitute and guest speaker  

Interested in teaching? The industry needs enthusiastic and young trainers to teach the younger generation. If you are burned out, teaching isn't for you

Paul works out of his brother's shop- the original shop owners opened in 1993, and it was the first shop paul worked for. A year later, Paul got his brother a job at the shop. Now his brother is the owner. 

In 1994 Paul had a dodge power wagon- found another one, and now has his 'old girlfriend back' and is enjoying taking rides down memory lane with his wife
Connect with the Podcast:
Check out today's partner:

Learn more about NAPA AutoCare and the benefits of being part of the NAPA family by visiting www.NAPAAutoCare.com