Differentiate with Video [THA 299]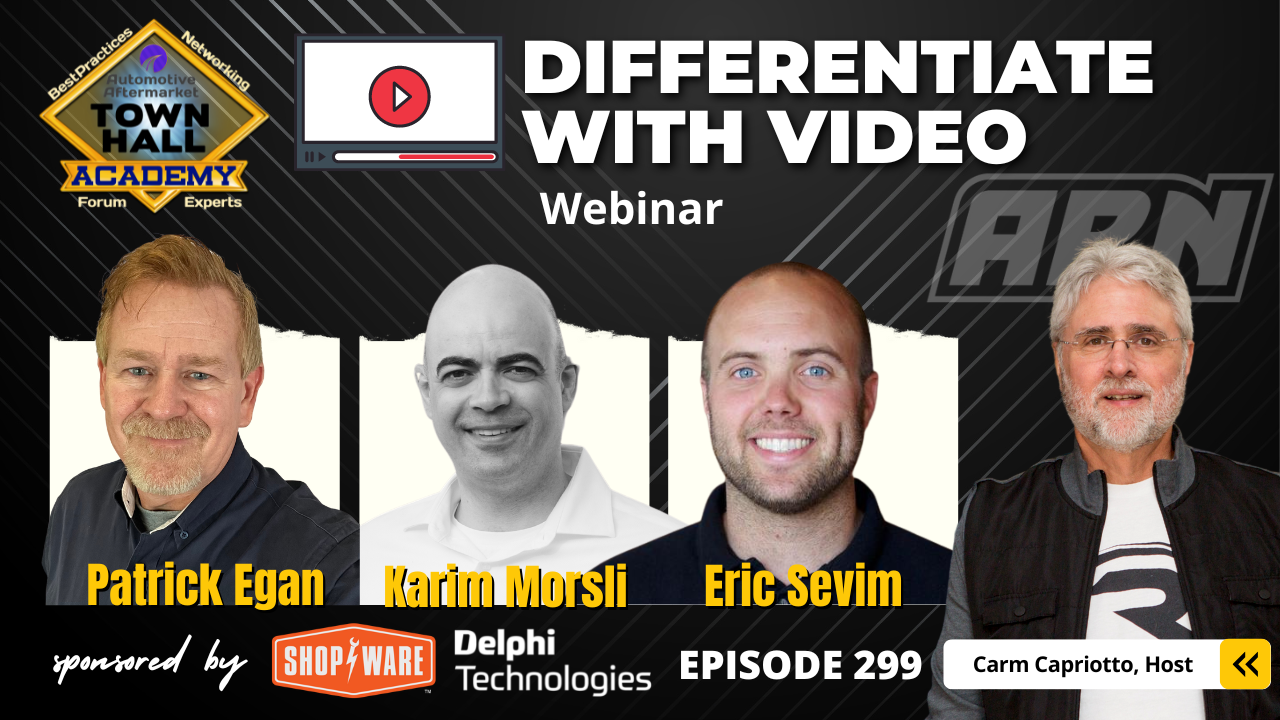 They say a picture is worth a thousand words, but what about video? Video content has taken our world by storm, and if you're not doing videos for your shop, you are behind. Keep listening to find out how to differentiate yourself from other shops using authentic stories from your customers and employees.
Watch the Episode on YouTube
Patrick Egan, Spark Interactive
Karim Morsli, Winkler Automotive Service, Gaithersburg, MD. Listen to Karim's previous episodes HERE
Eric Sevim, A Plus Japanese Auto Repair, San Carlos, CA.
Key Talking Points
The importance of using video on your careers page and in recruiting efforts to let prospective new hires hear straight from your current team why it's the best place to work and why they should work there too.

Creates familiarity before a customer walks into your shop- creating bonds of trust 

Content that is available and working for you 24 hours a day

Let your passion show in the video

Make a list of your songbird customers to be involved in the video and ask customers that are dropping off (in the morning)

Videos are sharable with family and friends and help promote your business 
Connect with the Podcast
Check out today's partners:

Shop-Ware: More Time. More Profit. Shop-Ware Shop Management getshopware.com

Delphi Technologies: Keeping current on the latest vehicle systems and how to repair them is a must for today's technicians. DelphiAftermarket.com