Are You Ready to Open a Second Location? – Justin Barrett [RR 735]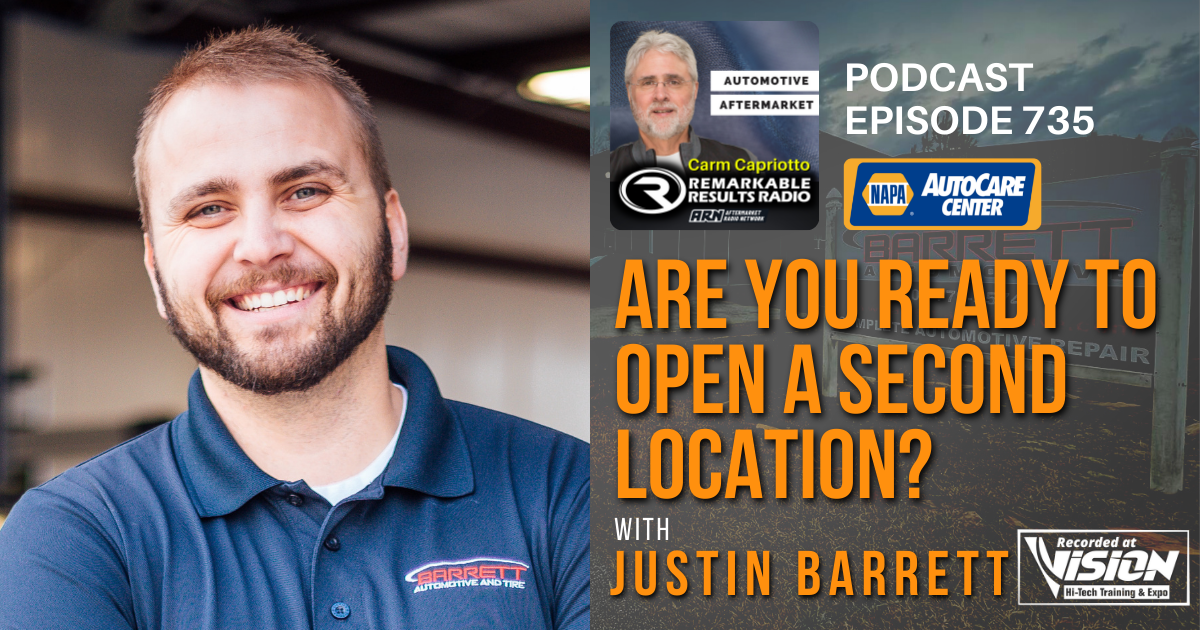 The leap from 1 location to 2 is never easy. But what if you also add in going to Vision 2022 days before the second location opens? How has Justin Barrett prepared his existing employees, while hiring new ones, for his second location? How did he know it was the right time?
Justin Barrett is the owner and operator of Barrett Automotive, 2 locations, Cornelia, Georgia. Listen to Justin's episodes HERE.
Key Talking Points
Opening a second location- challenges with contractors and new hires ghosting

At Vision 2022 with 7 employees, 4 at home, gets home Sunday night and the second location opens Monday morning. Owns both locations. Started recruiting in September 2021 for the second location, with the first hire in October. Was approached by other shop owners ready to sell. The previous owner will be the shop foreman.

Don't open your second location if you are still in the day to day of the first location

Has implemented EOS system

Preparing staff- discussing the reality of hiccups, problems etc
Connect with the Podcast:
Check out today's partner:

Learn more about NAPA AutoCare and the benefits of being part of the NAPA family by visiting www.NAPAAutoCare.com