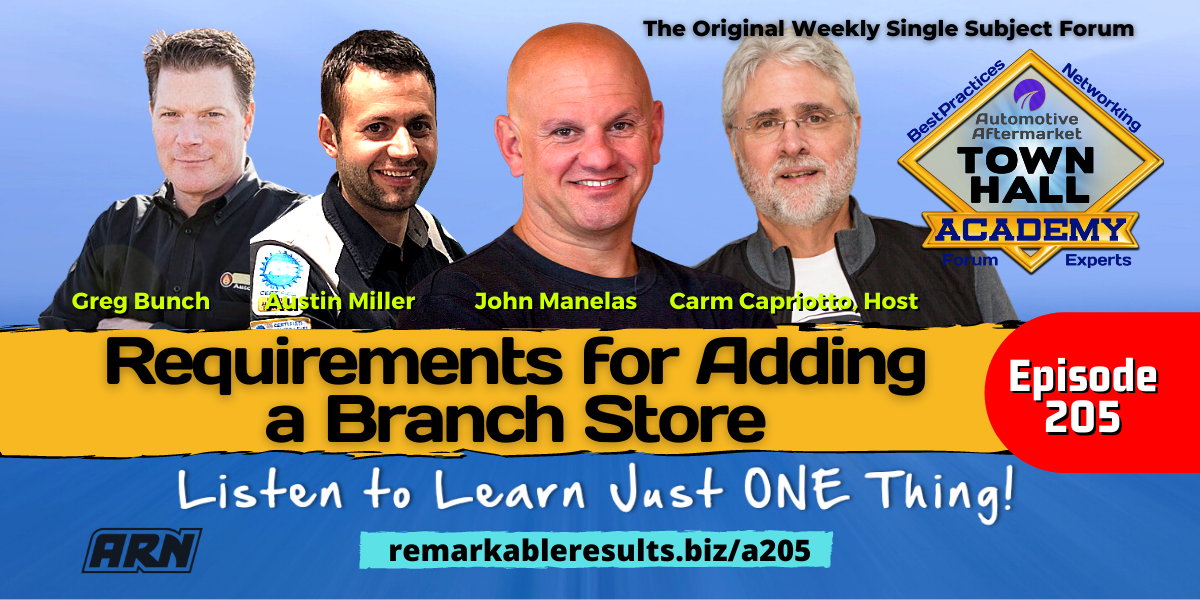 THA 205 Requirements for Adding a Branch Store
Welcome to the 205th episode of the Town Hall Academy. New Year, New Challenges. Many in the industry are contemplating growth and many are thinking of selling or succession. Keep close to the insights and wisdom from your aftermarket peers, right here, who share their growth story with you.
I'm with Greg Bunch, Austin Miller, and John Manelas. Greg is the owner of Aspen Auto Clinic, Colorado. Austin Miller opened Tire Star in2011, and John owns Auto Care Plus and Euro Care Plus. Together this team has 15 branches and growing.
How many shops are enough? Is there a sweet spot? What qualities must a shop owner possess in order to successfully add a shop? What are the challenges? No doubt this group tells their tale of their initial branch store and the huge learning curve that happened with it and subsequent stores.
The key talking points from this episode are already done for you on the show notes page at remarkableresults.biz/a205.
Listen and view episode notes