The Noble Mechanic: Before and After Transformation and Rebranding [AW 166]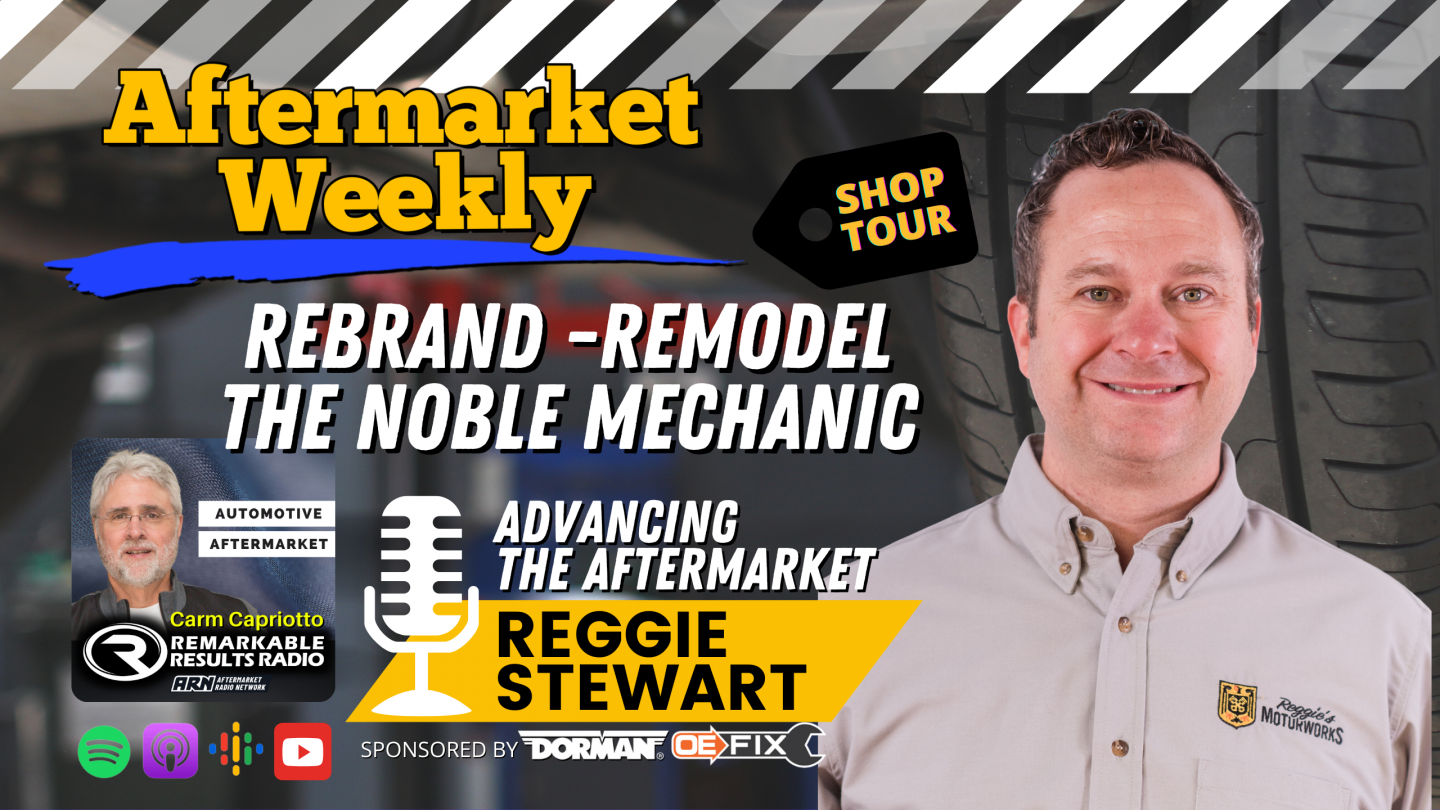 In this episode, Reggie Stewart covers a range of topics from dispatching and business operations to shop renovations. Reggie recently undertook renovations at his shop in Kokomo, Indiana, he modernized the colors and feel of the shop to give it an upscale vibe, with the help of an interior designer. He also discusses the importance of building a positive culture and is currently working on creating job descriptions and manifestos for each position to better define expectations and attract the right people.
Reggie Stewart, Reggie's Motor Works, and Noble Auto Service in Noblesville, IN, Euro Specialist. Reggie's previous episodes HERE
The importance of dispatching in a shop (00:04:21) Reggie discusses the importance of having a dedicated dispatcher in a shop and the potential impact on efficiency and economics.
Business operations and booking appointments (00:06:25) Reggie talks about the current state of his business, being comfortably busy and booked out a few days, and the decision to add staff members. They also discuss appointment scheduling and managing waiters.
The need for a dedicated dispatcher (00:08:43) Reggie discusses the need for a dedicated dispatcher in his shop and the potential for hiring one in the future.
Writing manifestos for job positions (00:11:13) Reggie talks about writing manifestos for each position in his company to better define roles, performance, and culture.
Remodeling the Shop (00:16:33) Discussion about the renovation of the shop, including modernizing the colors, removing walls, and creating new spaces.
Targeting a Different Market (00:19:01) Exploring the demographics and target clients in Kokomo, Indiana, compared to Noblesville, and the challenges and opportunities of serving a different community.
Investing in Shop Updates (00:21:28) The importance of updating and investing in the shop, whether for attracting customers or preparing for a potential sale or exit strategy.
Thanks to our Partner, Dorman Products. Dorman gives people greater freedom to fix vehicles by constantly developing new repair solutions that put owners and technicians first. Take the Dorman Virtual Tour at www.DormanProducts.com/Tour
Connect with the Podcast:
-Join our Insider List: https://remarkableresults.biz/insider
-All books mentioned on our podcasts: https://remarkableresults.biz/books
-Our Classroom page for personal or team learning: https://remarkableresults.biz/classroom
-Buy Me a Coffee: https://www.buymeacoffee.com/carm
-The Aftermarket Radio Network: https://aftermarketradionetwork.com
-Special episode collections: https://remarkableresults.biz/collections