Ready, Set, Grow! with Phil Carpenter [AW 094]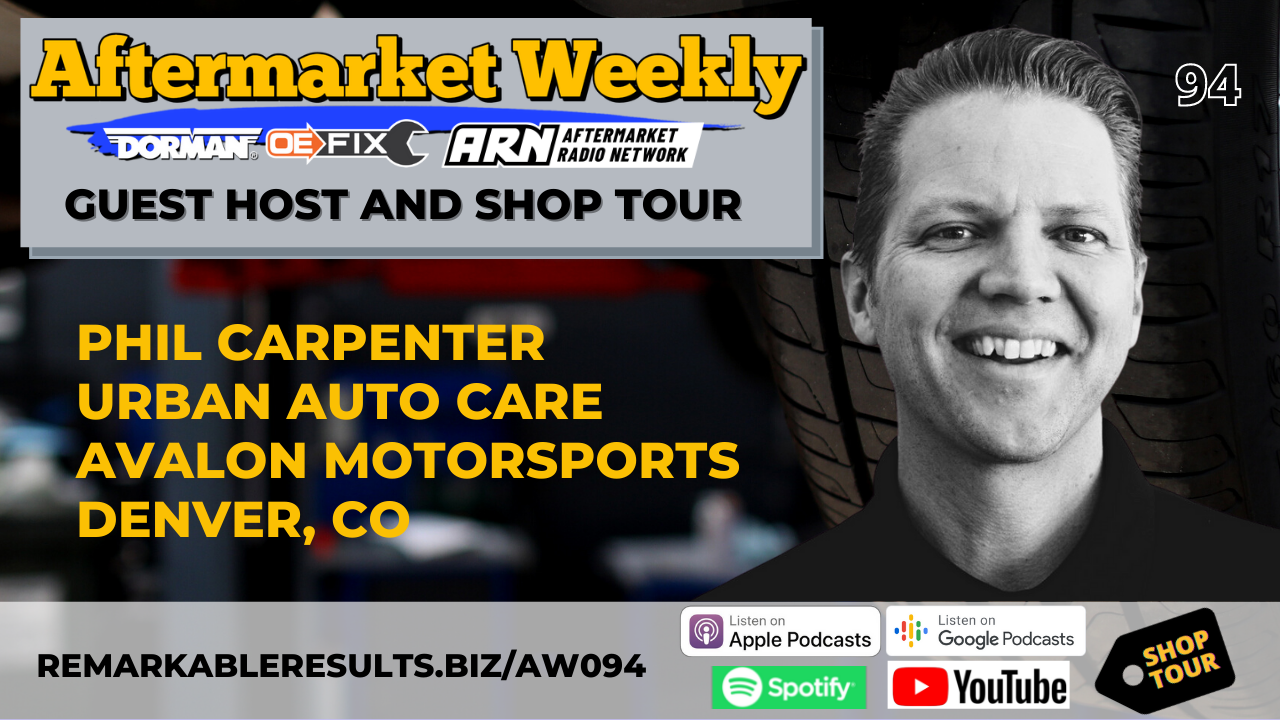 Guest host and shop tour with Phil Carpenter, Urban Auto Care and Avalon Motor Sports, Denver, CO, discusses scaling your business the right way. Learn from Phil's experience with 5 locations and over 30 employees. Listen to Phil's other episodes HERE.
Watch Episode on YouTube
Key Talking Points
You have to have a dedicated, reliable core group of people. 

Who will do what? What other roles will you need as you grow? Play to your strengths

Infrastructure for scaling, email, phones, point of sale, credit cards, accounting, Google Workspace, website

Processes for scaling, document them in a way that you can easily train others

Hire to grow into manager role- protect the culture and get team buy-in. Look for people with high ceilings. Are they open to training? Are they stagnant?

Grow for the right reasons- creating the best opportunity for people to grow into more roles, impacting the community. 

Balance- coverage for employees being out while developing and training.
Avalon Motor Sports: https://www.avalonmotorsports.com/
Urban Auto Care: https://www.urbanautocare.com/
Connect with the show:
Check out today's partner:

Dorman gives people greater freedom to fix vehicles by constantly developing new repair solutions that put owners and technicians first. Take the Dorman Virtual Tour at www.DormanProducts.com/Tour