Power Panel: To Your Health [CC 105]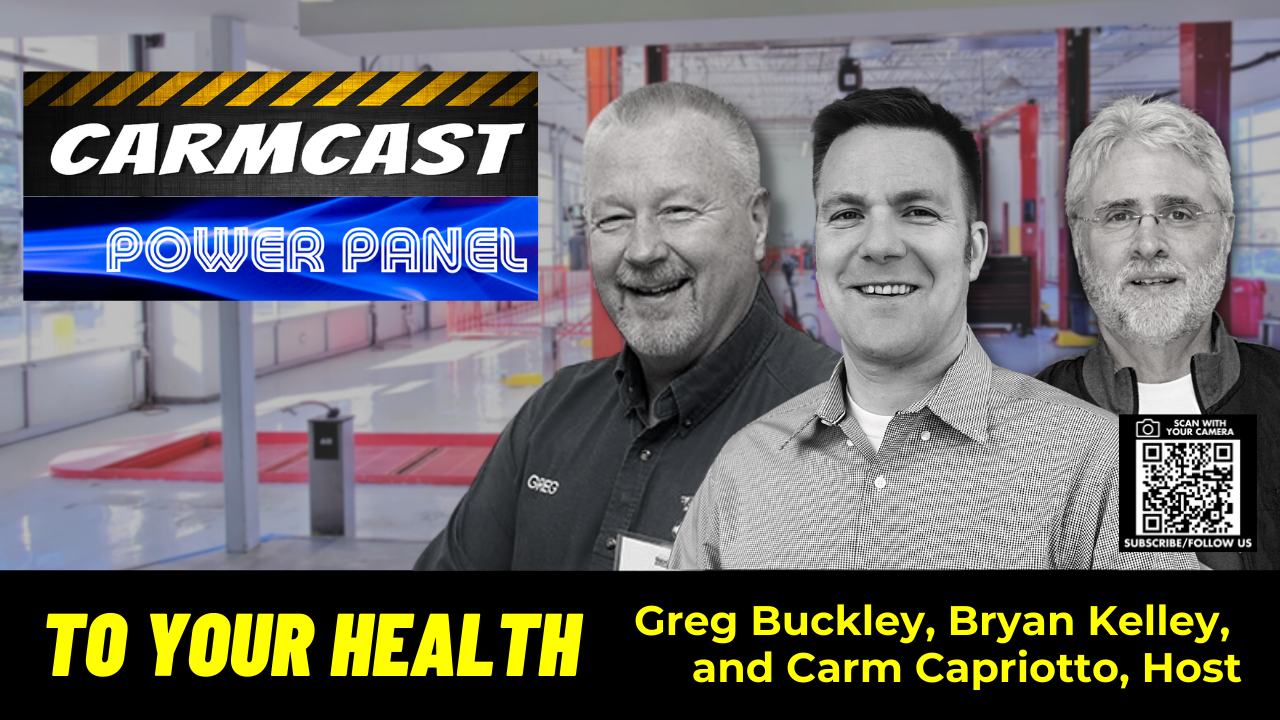 I'm bringing my power panel back for an important and often overlooked topic, getting healthy. Do you exercise if so what kind of exercise are you getting? My panel explains what they do.  How long does it take to get results? How does stress affect our health? How do you curb cravings? My panel shares their routines and challenges. Don't wait until there's a health scare to change, lead a healthier life.
Greg Buckley, owner of Buckley's Auto Care in Wilmington, DE.  Greg's previous episodes HERE.
https://www.buckleysautocare.com/
Bryan Kelley, owner of Valley Automotive Repair & Electric, Covington, WA. Bryan's previous episodes HERE.
https://valleyautoelectric.com/
Watch on Youtube HERE
Physical activity- consistency, find your niche and make a routine 

Being healthy from the inside out, what are you putting into your body?

Annual physicals/bloodwork 

Controlling eating at restaurants- take home leftovers

Managing stress- your body produces cholesterol when stressed. Use exercise as a release.

Be comfortable being uncomfortable- exercising and starting a healthier diet
Connect with the show: