How Much Does It Cost You To Open Your Doors? [RR 722]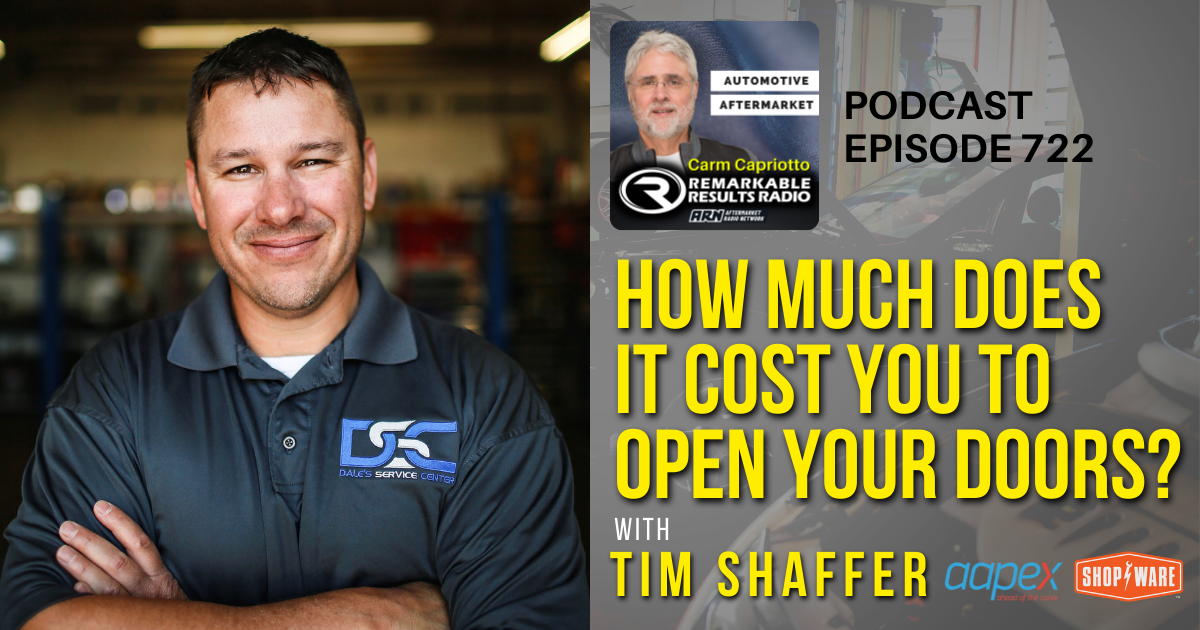 We know transparency with our people is important, but what does 'sharing your numbers' really mean? Are you explaining the backstory behind those numbers and how it affects the business, and most importantly, your employees? My guest Tim Shaffer simplifies the numbers side of the business and areas in your point of sale system that you might be overlooking.
Tim Shaffer, Dale's Service Center, Davenport, IA https://www.dalesqc.com/
Key Talking Points
Plan with numbers

Getting the 'whole story' from shops- investigate the financials 

Business coach- there is no 'magic pill' for change. It comes from within.  

Most POS don't account for calculating gross profit for labor. Parts costs must match POS and P&L

How much does it cost you to open your door? P&L and fixed expenses and how many hours open per week = cost per hour (without wages/parts etc). 

Sharing numbers with your team- how numbers effects the business and themselves

Bonus- the team works together for 1 goal monthly/quarterly
Connect with the show:
Check out today's partners:

Set your sights on Las Vegas in 2022. Mark your calendar now … November 1-3, 2022, AAPEX – Now more than ever.

More Time. More Profit. Transform your shop at getshopware.com/carm