The Hardest Lessons to Learn – Kevin Eckler [RR 744]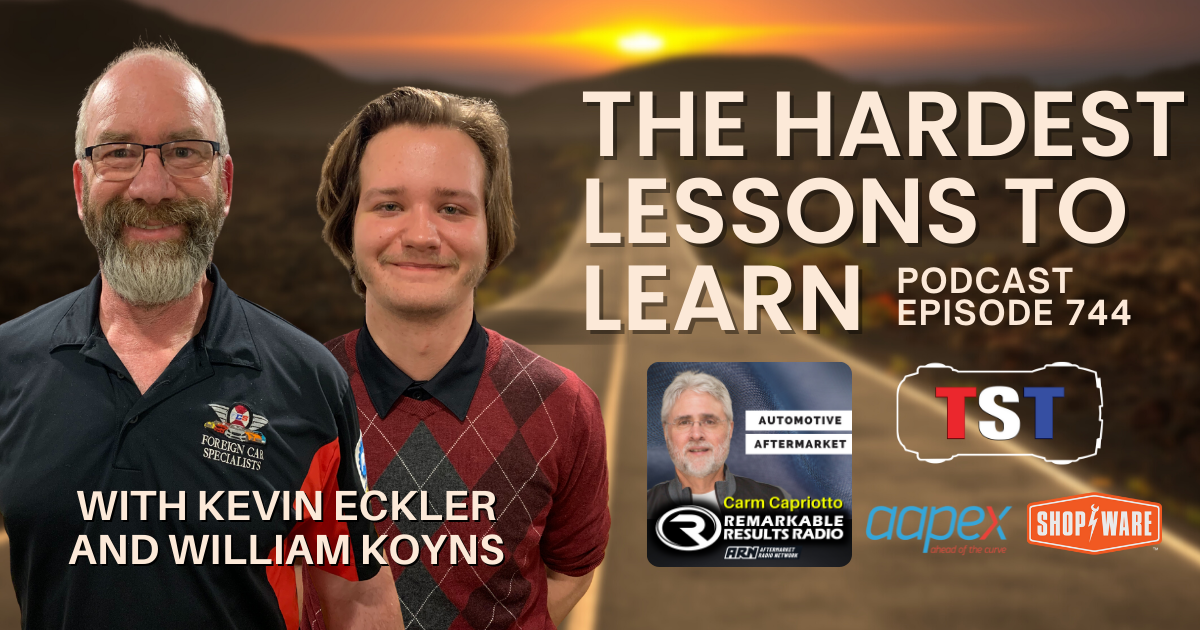 There's nothing better than catching up with an industry friend at TST's Big Event! Dive into the blueprint of Kevin Eckler's second location, and his transparency of learning a valuable lesson of full commitment to his employees. He explains words are just words until actions are put into place. You'll also hear from his newest employee that was an intern at his shop.
Kevin Eckler, Foreign Car Specialists, Poughkeepsie, NY. Listen to Kevin's previous episodes HERE.
Key Talking Points
Kevin joined a local advisory board after listening to previous podcasts about it- is the evening adult education instructor, ages 18-58, learning how to 'fix my car' and developed into exposing the opportunity to join the automotive industry

"What you breathe into someone, is what they can become"

 

Passion is contagious

The second location will have a training area- 7 miles away from the first shop

Hardest things to learn- not knowing everything and accepting and saying thank you to compliments

Are you looking at the other shops in your area as competition? Everyone is on the same team

Trust- little things will end up being big things, never say something without fully intending to do it, make it a priority

Words are words until actions are put in place

Intern turned full-time employee- William's senior year at his high school required an internship
Connect with the Podcast:
Check out today's partners:

Set your sights on Las Vegas in 2022. Mark your calendar now … November 1-3, 2022, AAPEX – Now more than ever. And don't miss the next free AAPEX webinar. Register now at AAPEXSHOW.COM/WEBINAR.

More Time. More Profit. Transform your shop at getshopware.com/carm