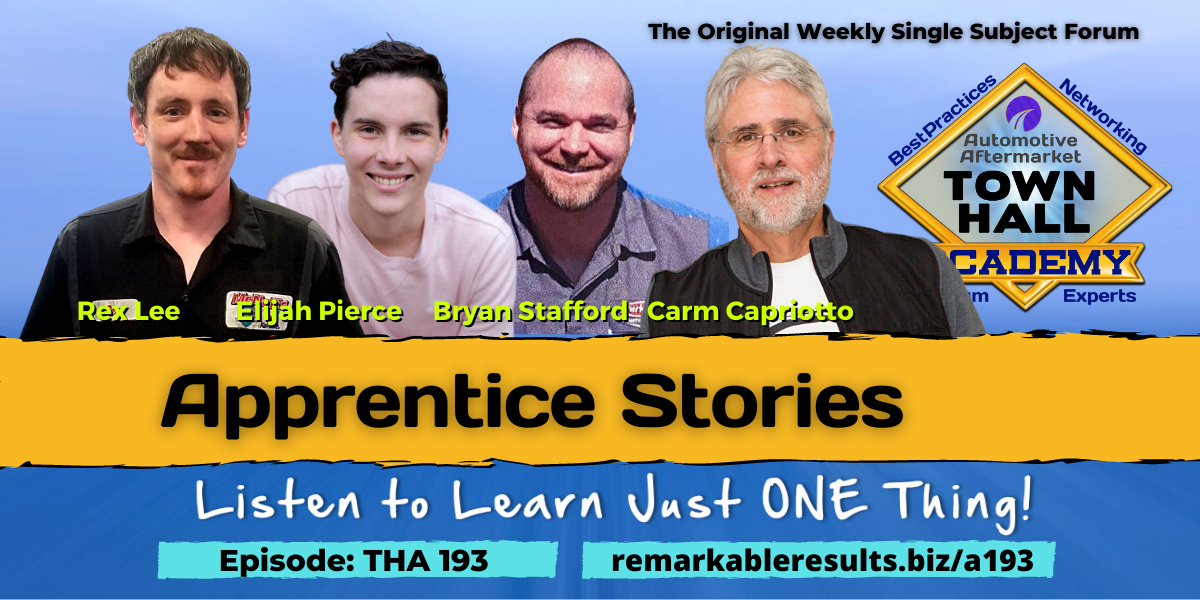 Apprentice Stories [THA 193]
In your circles do you find that the discussion is trending toward finding top talent? All aspects from networking, writing great ads, improving hiring systems and improving your business culture is credited to finding and keeping top talent.
How much success are you having finding great talent out of the available pool? I believe the time has come, in a big way, to "grow your own". For many that concept seems nebulous. Something you hear about, know you should do, but can't even begin to know where to start.
I've done at least 10 podcasts on apprenticing and career pathing. Most recently Town Hall Academy #185 dedicated to understanding apprentice programs. This episode is a bookend to #185 and I call it Apprentice Stories. Listen to two apprentices and a mentor talk candidly about the process and results.
Anything worthwhile takes time and effort and installing an apprentice program in your shop is as right as having lifts in your bays.
I will have links to important apprentice programs you can embrace listed in the show notes at remarkableresults.biz/a193
Listen and view episode notes