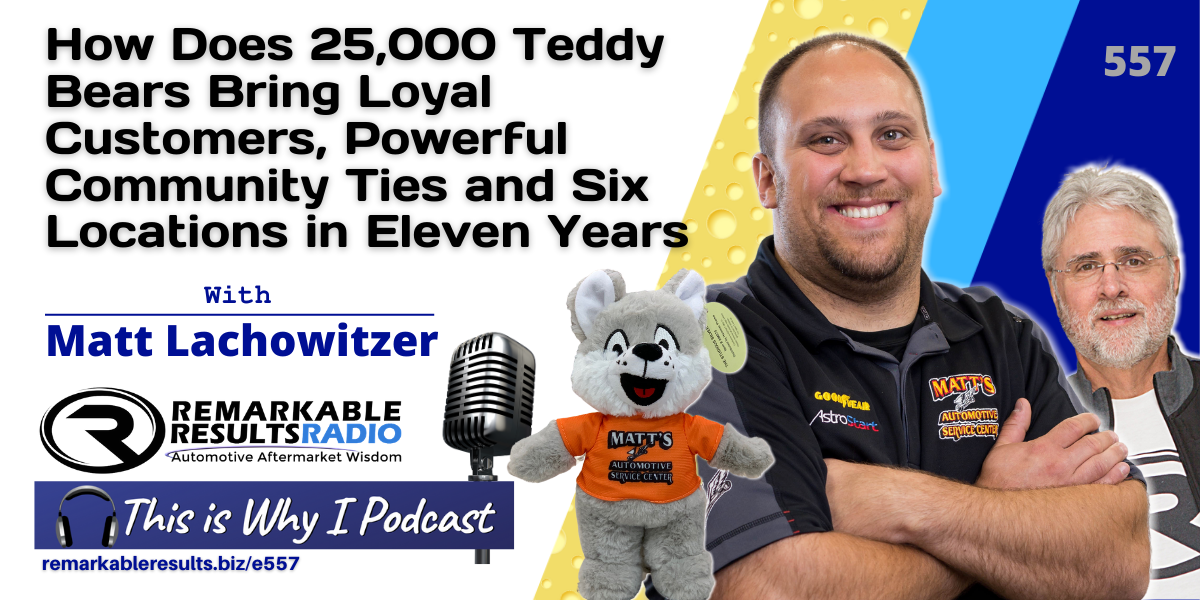 Six Shops in Eleven Years: The Story Behind This Explosive Growth [RR 557]
I'm with Matt Lachowitzer, a 6 location shop owner. Matt had aspirations to become a lawyer, but a fork in the road led him to be a technician and now shop owner; 6 shop locations in under 11 years. That is an amazing feat but it required a lot of work, a strong culture, pure process disciplines, and a total focus on the customer experience. Matt also has a body shop and an ADAS calibration center.
On his way to owning 6 locations, Matt Lachowitzer dropped out of school and started working In a local GM dealership. Matt shares how he grew and transformed his business with a top culture, an incredibly strong community presence, the Teddy Bear treasure, and the Girl Scout Cookie campaign that supports local food pantries and our veterans.
Learn all about these programs and more along with how he has integrated a lottery system in training and engaged his technicians to own and teach their in house training program.
Matt's full bio and the key talking points can be found on the website at remarkableresults.biz/e557
Listen and view episode notes