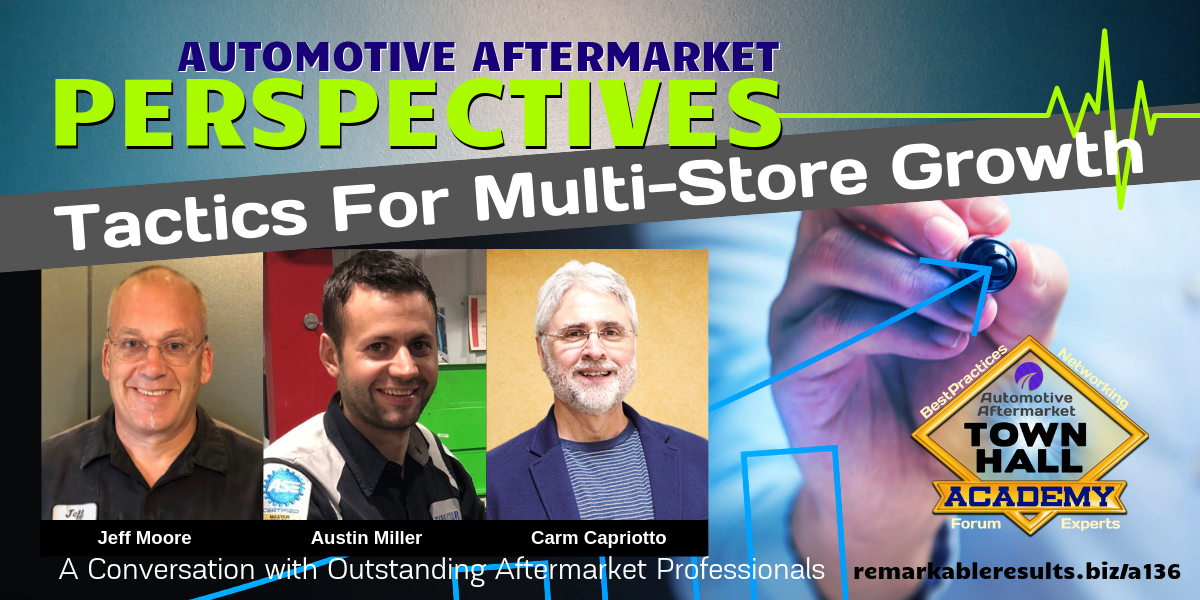 THA 136 Branch Growth Strategy
Here are two voices that have grown branch stores and they tell a story you need to hear. Find out if they were successful right out of the gate. What they learned as they continued to grow. The importance of people, processes, finances and how to they like to grow. Is it a brownfield, scratch startup or through acquisition.
Listen to Austin Miller from Tire Star with 3 stores who is only 29 years old and to aftermarket veteran Jeff Moore from Moore Tires with 5 stores. Jeff and Austin will tell you what they believe is the most important thing you need to do well before you decide to grow. They also get into the people factor and the importance and strength of your profitability before you ever decide to grow. Don't make the same mistakes they did.
Growth in stores is an exciting strategy. It can be rewarding for all the right reasons and it could be the most costly and hardest thing you've ever done. My panel shares their reality for growth. Between them, they have eight stores.
Listen and view episode notes