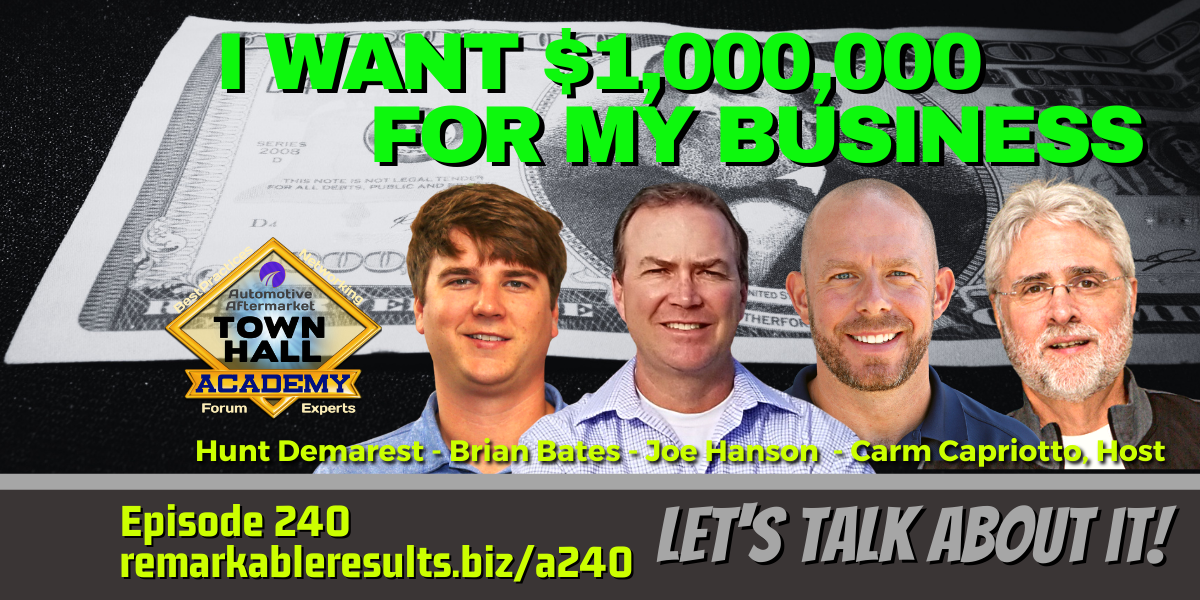 I Want $1 Million For My Business [THA 240]
In this episode, my panel will be dissecting a pertinent issue when it comes to selling any business, which is wanting more than it is worth. Many have worked for years and want to get 1 million for their business.
As a business owner, you've been painting a very specific picture in your mind about retirement. Where you'll live, what you'll be doing, and most importantly, what will your nest egg look like. Too often your ideal price tag does not line up with the bottom line financials of your business and its true market value and what the buyer is willing to pay. And, if you're a buyer, how do you bridge that gap from want to real value? The panel rolls up their sleeves and discusses both sides of buying and selling a business.
remarkableresults.biz/a240
Listen and view episode notes