Real Estate Strategies [AW 170]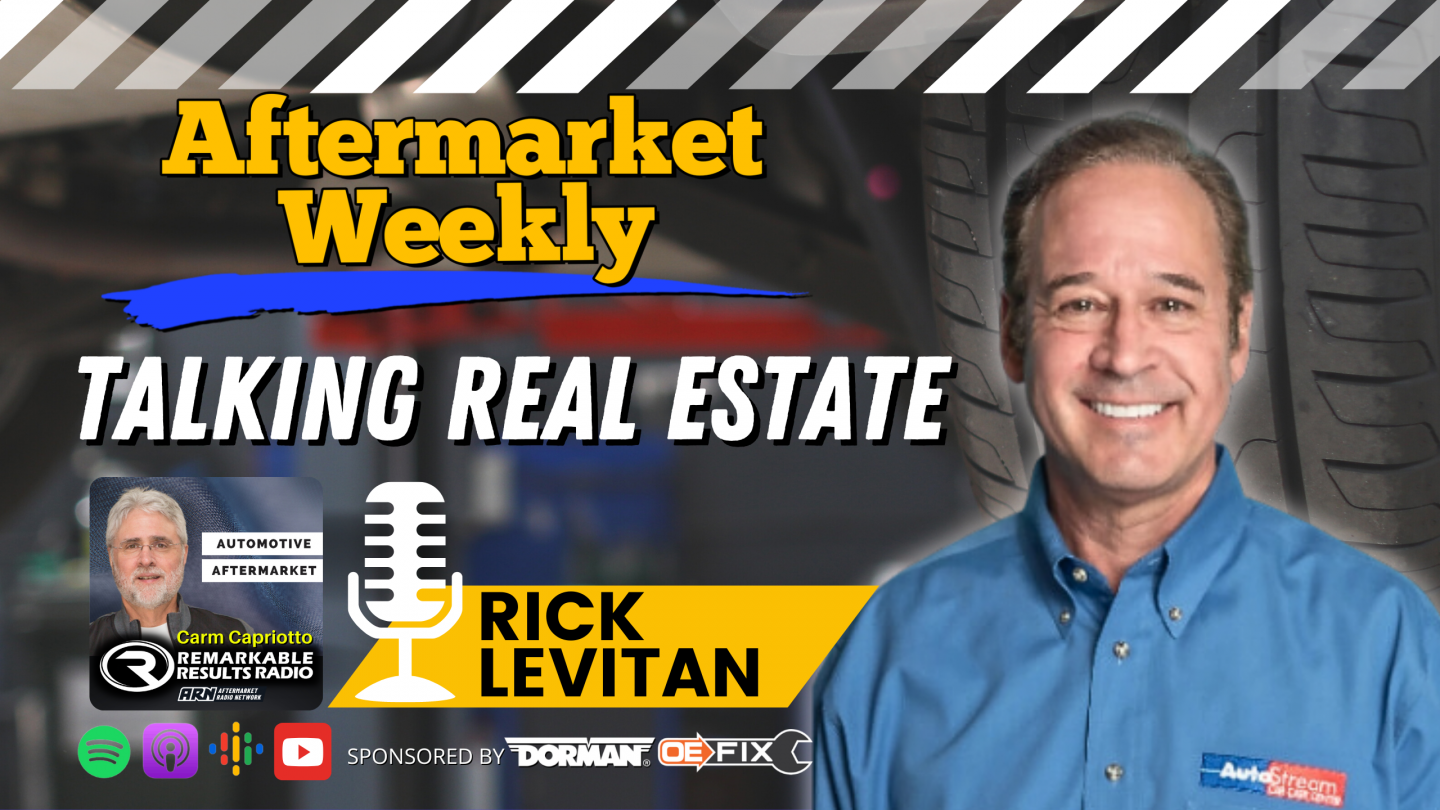 Rick Levitan shares his experience and insights on real estate in the automotive industry. He discusses the importance of developing a strategy when expanding and finding new locations, as well as various methods for finding potential sites. Rick advises against falling in love with a specific location and highlights the option of leasing with an option to buy. He also discusses the role of real estate investment trusts (REITs) and the importance of demographics when considering a new location. Rick emphasizes the need for careful planning, good advisors, and transparency when acquiring a business or property.
Rick Levitan, Managing Director, Auto Stream Car Care, MD.
Show Notes:
Searching for the Next Location (00:06:07) Rick discusses various methods for finding new locations, including online websites, business brokers, real estate brokers, vendor connections, employee referrals, and driving around to scout potential areas.
Identifying Markets and Opportunities (00:07:51) The importance of identifying target markets and opportunities, but also highlight the need for flexibility and evaluating the financial feasibility of each site.
Buying vs Leasing Real Estate (00:08:50) The discussion explores the preference of most shop owners to buy real estate upfront, but acknowledges that market conditions and location factors may necessitate a mix of leased and fee properties.
The importance of demographics (00:11:18) Discussion on the significance of demographics in determining the location for a new shop and the factors to consider.
The evolution of competition in the automotive repair industry (00:14:10) Exploration of how competition has become less of a concern over the years and the focus on improving operations and customer service.
The site potential rating worksheet (00:15:51) Introduction to a tool used to evaluate potential locations based on various factors and assign a numerical rating for comparison.
The importance of having good advisors and attorneys in acquisitions (00:20:15) The need for good advisors, including attorneys and CPAs, to navigate the legal and financial aspects of acquiring a business.
Strategies for informing employees and customers during a business transition (00:21:51) Strategies for smoothly transitioning employees and customers during a business acquisition, including waiting to rebrand and being transparent with employees.
The importance of a pro forma (00:27:38) Discussion on the significance of using a pro forma and where to find templates online.
Factoring in upgrades and negotiations (00:28:22) Exploration of the costs associated with rebranding, equipment upgrades, and negotiating the price based on necessary repairs.
Learning curve in growing a multi-shop operation (00:30:12) Insights into the challenges and learning experiences when expanding from one shop to multiple locations.
Thanks to our Partner, Dorman Products. Dorman gives people greater freedom to fix vehicles by constantly developing new repair solutions that put owners and technicians first. Take the Dorman Virtual Tour at www.DormanProducts.com/Tour
Connect with the Podcast:
-Join our Insider List: https://remarkableresults.biz/insider
-All books mentioned on our podcasts: https://remarkableresults.biz/books
-Our Classroom page for personal or team learning: https://remarkableresults.biz/classroom
-Buy Me a Coffee: https://www.buymeacoffee.com/carm
-The Aftermarket Radio Network: https://aftermarketradionetwork.com
-Special episode collections: https://remarkableresults.biz/collections