New Build in 4 Months: A Look Inside [AW 164]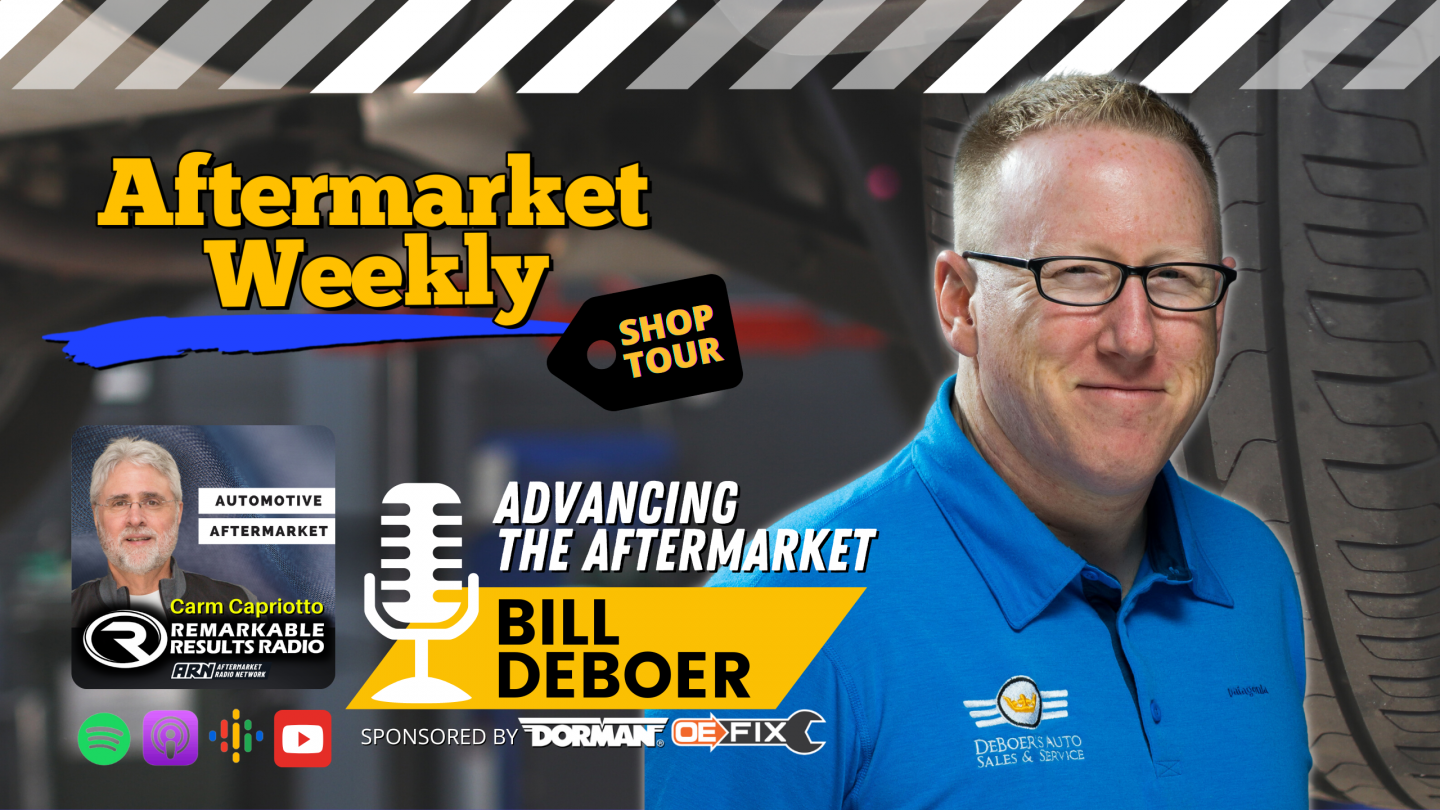 A new build in 4 months? How did Bill DeBoer do it?! When his father suggested knocking down an office building and building a shop in its place, Bill didn't hesitate. He took charge of the project, handled the financing, and oversaw the construction. This podcast episode is filled with insights on fleet management, business strategies, and the importance of having a reliable network of professionals.
Bill DeBoer, DeBoer's Auto Sales & Service. Listen to Bill's podcast episodes HERE.
(00:00:42) Building Bill's Dream: A Look into the Construction
(00:01:17) From Office to Shop: The Decision to Knock Down and Rebuild
(00:06:24) Expanding Horizons: Opening a Satellite Shop for Increased Capacity
(00:08:02) Growing Pains: Weighing the Options of Expanding or Relocating
(00:08:42) Planning Ahead: Long-Term Strategies for Business Owners in Their Sunset Years
(00:12:48) Time Flies: A Fascinating Time-Lapse of the Construction Process
(00:15:20) Designing Success: Layout Plans for the New Auto Sales and Service Business
(00:16:49) Securing the Future: Financing the Project and Converting to a Conventional Mortgage
(00:18:05) Giving Back: Fundraising for Benny's Bodega, a Community Organization Helping Those in Need
Thanks to our Partner, Dorman Products. Dorman gives people greater freedom to fix vehicles by constantly developing new repair solutions that put owners and technicians first. Take the Dorman Virtual Tour at www.DormanProducts.com/Tour
Connect with the Podcast:
-Join our Insider List: https://remarkableresults.biz/insider
-All books mentioned on our podcasts: https://remarkableresults.biz/books
-Our Classroom page for personal or team learning: https://remarkableresults.biz/classroom
-Buy Me a Coffee: https://www.buymeacoffee.com/carm
-The Aftermarket Radio Network: https://aftermarketradionetwork.com
-Special episode collections: https://remarkableresults.biz/collections