The Perfect Second Location – Greg Buckley [RR 785]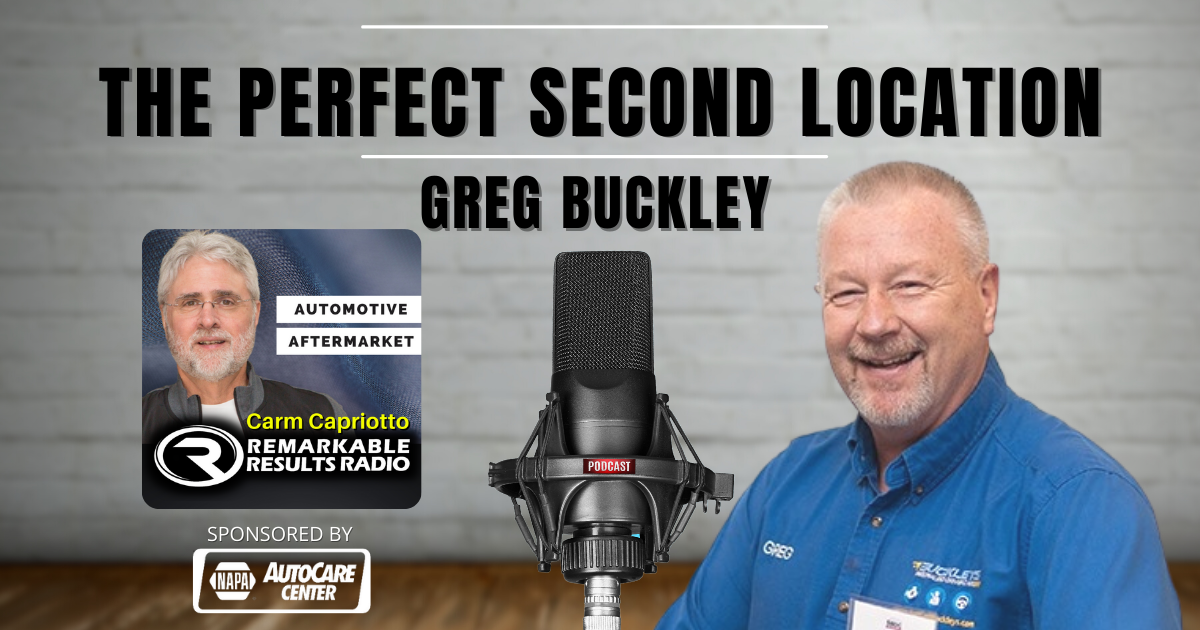 Sometimes the best opportunities happen when you're not even looking for it. Greg Buckley wasn't searching for a second location, but a gold mine fell on his lap for the taking. The business he purchased was run as a hobby without any records. Find out how and why Greg took on this second location, 85 miles away from his 1st location.
Greg Buckley, owner of Buckley's Auto Care in Wilmington, and Millsboro DE.  Greg's previous episodes HERE.
Key Talking Points
The second location has 2000 square foot apartment above the shop- 85 miles from the original location

Booming growth in Delaware

"It's not where the puck is, it's where the puck is going to be"

Homework- worked for a week with the owners, asked for P & L sheets, taxes etc

3 part deal- 450K for real estate property, 113K for equipment, 227K for goodwill. Hold mortgage for 7 years. Went to the settlement with 40K 

No records- customers, parts, work orders are estimates only then disappeared with no final invoice

Paying employees- the pressure is on the owner to provide opportunities for them to succeed 

LSD (lower slower Delaware)- adjusting to the different timelines with parts availability and customers have a slower timeframe to get their vehicles back

Challenges- seeing cars with cheap part repairs, introducing DVI's to customers

ARO- close to 1K  

Run your business as a business, not a hobby 
Connect with the Podcast:
Check out today's partner:

Learn more about NAPA AutoCare and the benefits of being part of the NAPA family by visiting www.NAPAAutoCare.com