Climbing Out Of Despair [THA 296]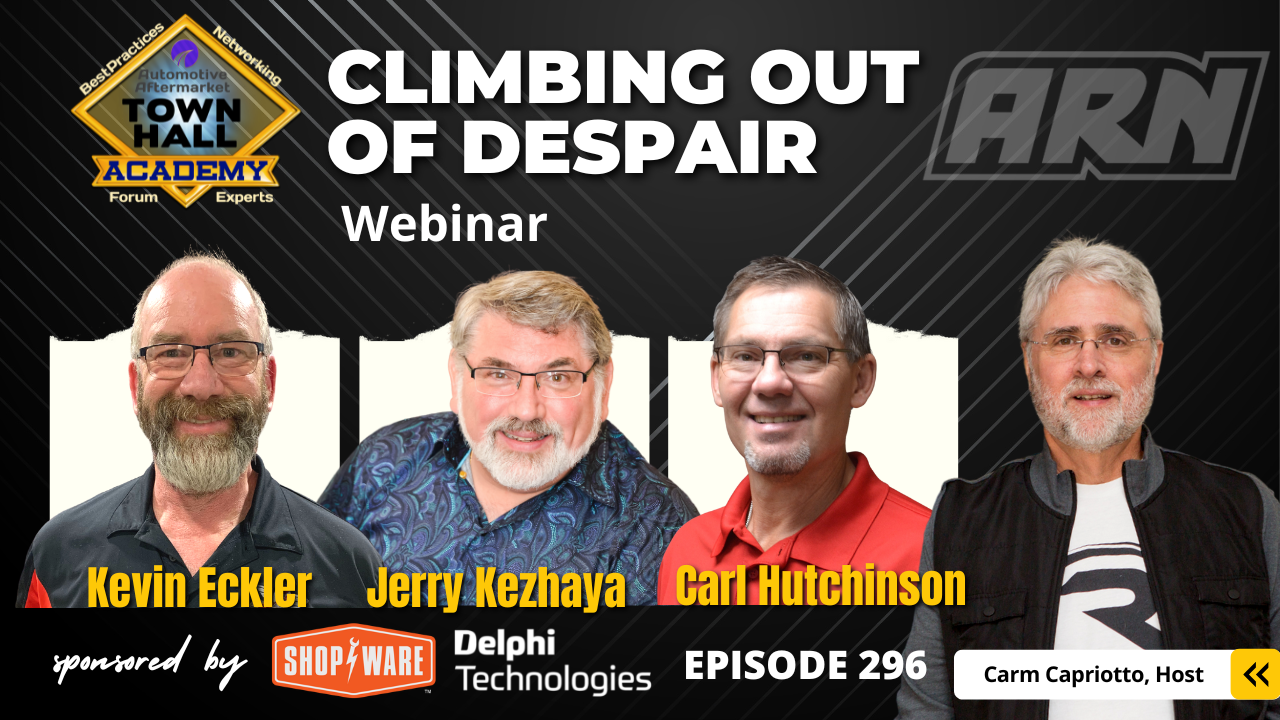 In today's episode, my panel discusses hitting rock bottom and being able to climb out. How do you financially recover from being in debt? How do you get through divorce when your business is failing? Why aren't more owners looking at themselves in the mirror and realizing they are the problem and the solution? Keep listening to find out.
Watch the Episode on YouTube
Kevin Eckler, Foreign Car Specialists, Poughkeepsie, NY. Listen to Kevin's previous episodes HERE.
Jerry Kezhaya, The Auto Shop, Plano, TX. Listen to Jerry previous episodes HERE.
Carl Hutchinson, Complete Automotive, Springfield, MO. Listen to Carl's previous episodes HERE
Key Talking Points
You must be willing to be uncomfortable with change

Never start a second shop without your first running without you

Look professional and back it up 

Recovery- the longer you hang on, the longer it'll take you to change. It'll be as quick as you allow it to be when you get out of your own way.  

Do you know what you want? Why?

Who is your support system? Coaches, 20 groups, training classes
Your mental state affects your physical state
Connect with the Podcast
Check out today's partners:

Shop-Ware: More Time. More Profit. Shop-Ware Shop Management getshopware.com

Delphi Technologies: Keeping current on the latest vehicle systems and how to repair them is a must for today's technicians. DelphiAftermarket.com