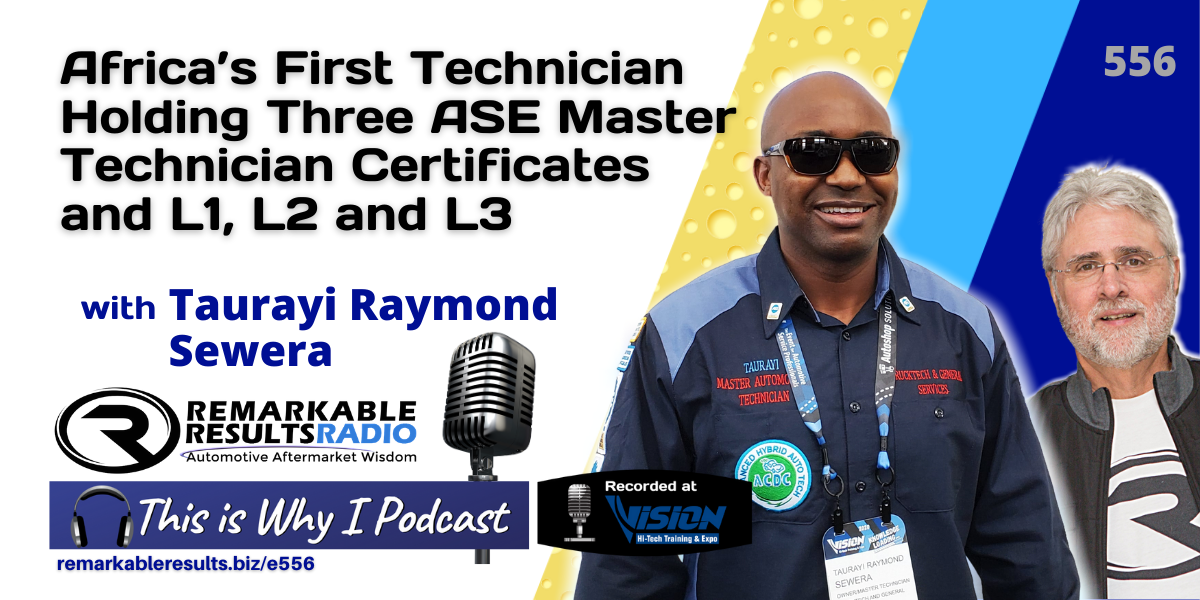 Africa's First ASE and L1 Certified Tech With Huge Goals [RR 556]
Taurayi Raymond Sewera overcame an enormous amount of obstacles on his pathway to become an ASE world-class tech. Not even chronic pancreatitis or lack of funds stopped him from reaching his goals. He reminds us that nothing should stop you from achieving your goals. You are the only obstacle to your goals.
Taurayi talks about Vision 2020, his ASE goals, his illness, and about building an automotive school to his hometown in Zimbabwe, Africa. He is the only technician in Africa who is certified by the National Institute of Automotive Service Excellence (ASE) for light-duty diesel, medium and heavy-duty trucks, and advanced level specialist (L1). That in itself speaks volume of the man's resilience.
Show notes at remarkableresults.biz/e556
Listen and view episode notes