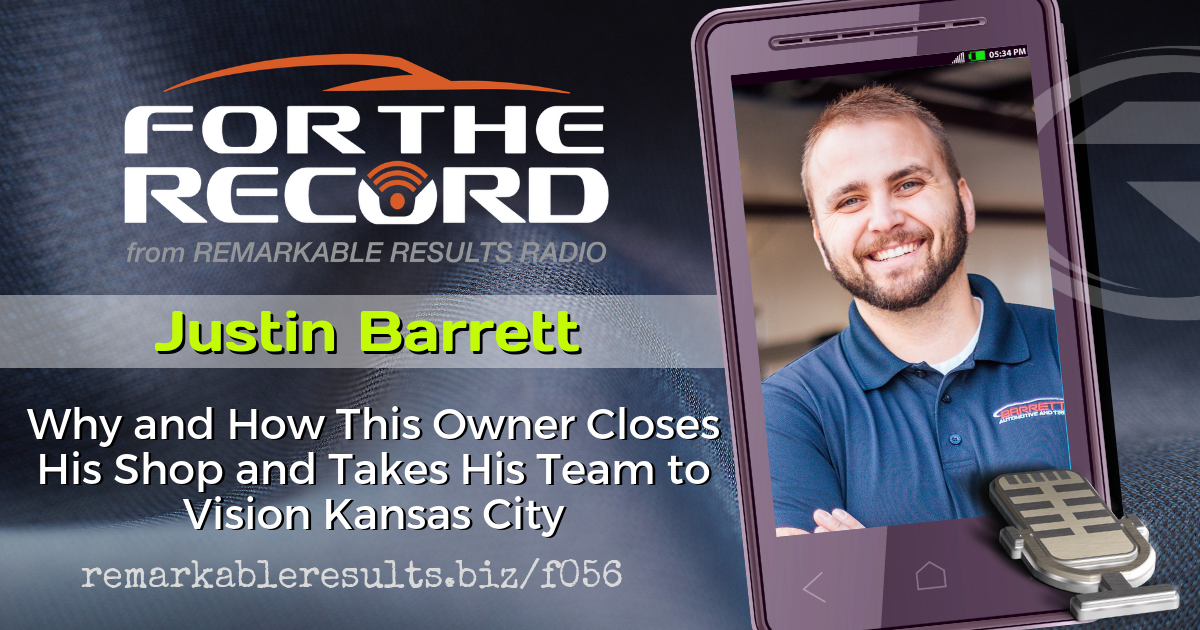 Justin Barrett – Hard Talk on Areas of Improvement for Independents
Justin Barrett, owner and operator of Barrett Automotive, Cornelia, GA sees areas that need improvement for independent service operators.
Justin Barrett will hit a few nerves as he asks you to take a look at your facility through the lens of the customer. And if you are not requiring 80 hours of training for your people, according to Justin, you are not keeping pace. He'll also tell you why and how he closes and takes his team to train at venues like Vision in Kansas City.
Listen and view episode notes