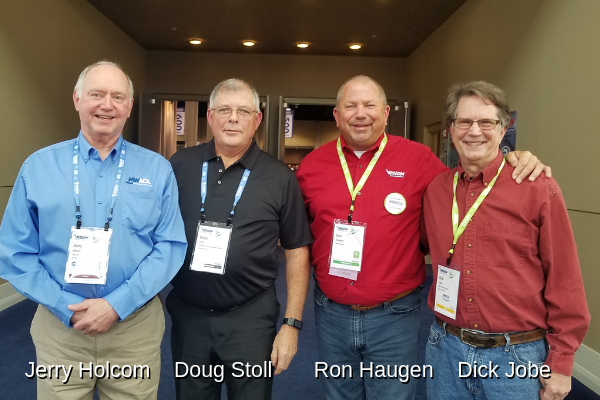 Shop Talk 10 – Sold My Business – What's Next?
Listen to former shop owners talk about their decisions and what they are doing now. Most importantly they suggest that you plan ahead for your future. We also get into the future as they see it.
My guests for Shop Talk 10 are veterans and influencers in our industry. Ron Haugen, a consultant, a teacher and a former shop owner from Westside Auto Pros in Des Moines; Dick Jobe, owns machine head, a metal art maker and a former shop owner of Downtown Import Service popularly known as Dr. Volvo; Doug Stoll, former owner of Susquehanna Auto Clinic and The Auto Clinic and co-founder of Vision, a part-time business coach and Jerry Holcom, co-founder of Vision, president of Midwest Auto Care Alliance and owner of S & S Service in Kansas. Our only non-retiree!
Remember the ability to think about or plan the future with imagination and wisdom is the very definition of what we aim not just for business but for our professional growth as well. What's next for you!
Listen and view episode notes