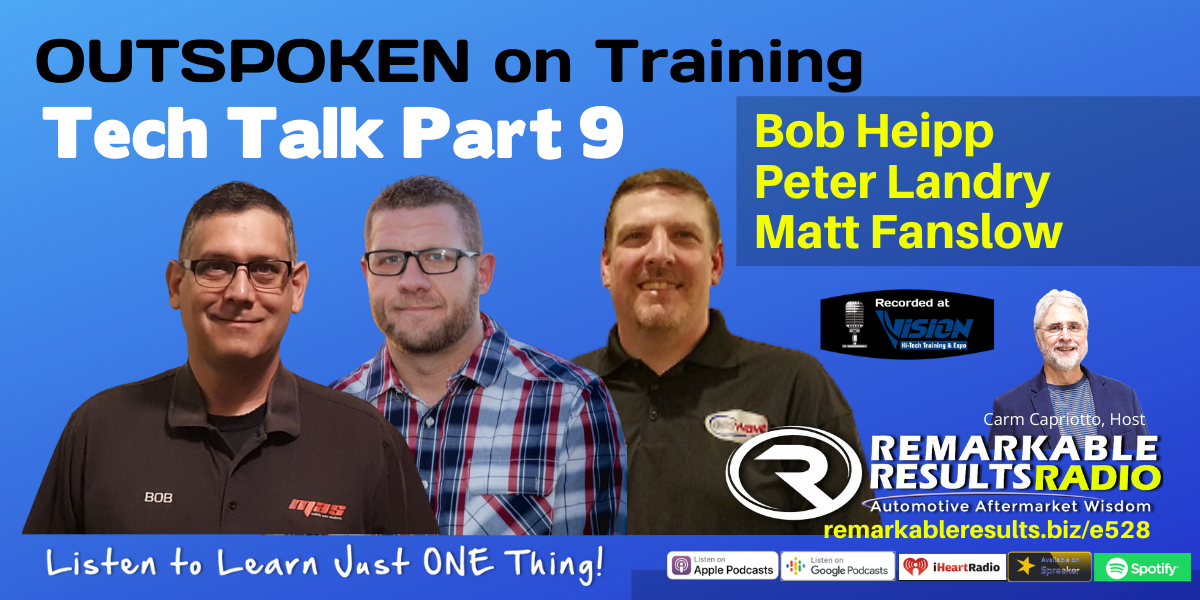 RR 528: OUTSPOKEN on Training
Now Tech Talk 9 with Bob Heipp, Peter Landry and Matt Fanslow. This outspoken trio ponders training in a big way since we recorded this at vision. It was a perfect topic since Vision of the Premier training event. As it is typical with this trio they didn't hold back and we had some fun.
We cover what it takes to be a trainer, what type of student are you, hands-on, play or research and critical thinking just to name a few.
Find the show notes and talking points at remarkableresults.biz/e528
Listen and view episode notes