Hairdresser Turned Shop Owner – Danielle Villa [RR 754]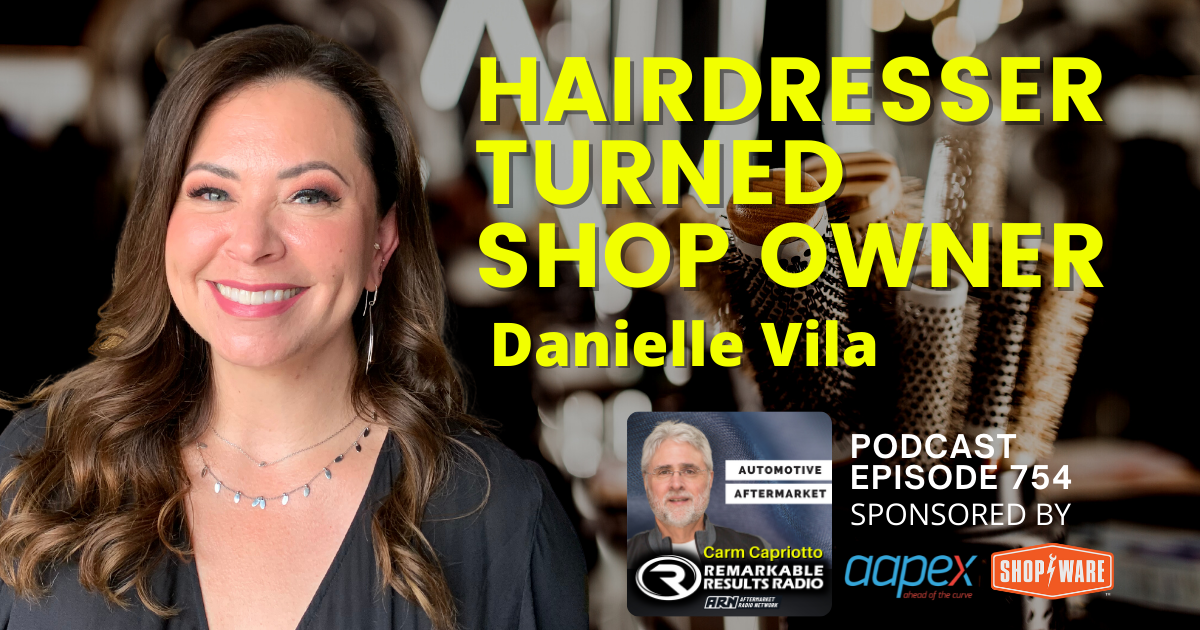 Are hairdressers the new untapped resource for our industry? How does a hairdresser in San Francisco become an automotive shop owner in Las Vegas? What can we learn from the intimacy between a hairdresser and the client? I'm with Danielle Vila at the 2022 Elite Invitational, stay tuned, you won't want to miss this episode. We discuss business, hair care tips, and a few laughs in between.
Danielle Vila, Red Rock Repair, Las Vegas, NV
Key Talking Points
"I'm a mediocre hairdresser but I'm really great with people." 

Hair is intimate- " It's the only profession that you touch someone and you don't cause them pain or discomfort"

Purchased shop 3 years ago with husband at the time, they knew they needed a business coach- transformed their lives and business. 

Working with a spouse- open communication, willingness to listen and hear each other

Charging for what you're providing- with being a hairdresser and running a shop. Set the expectation and standards of your business. 

Employees want to be heard and empowered
Connect with the Podcast:
Check out today's partners:

Set your sights on Las Vegas in 2022. Mark your calendar now … November 1-3, 2022, AAPEX – Now more than ever. And don't miss the next free AAPEX webinar. Register now at AAPEXSHOW.COM/WEBINAR.

More Time. More Profit. Transform your shop at getshopware.com/carm