Cheers to Success: Building a Thriving Business and a Craft Brewery [RR 851]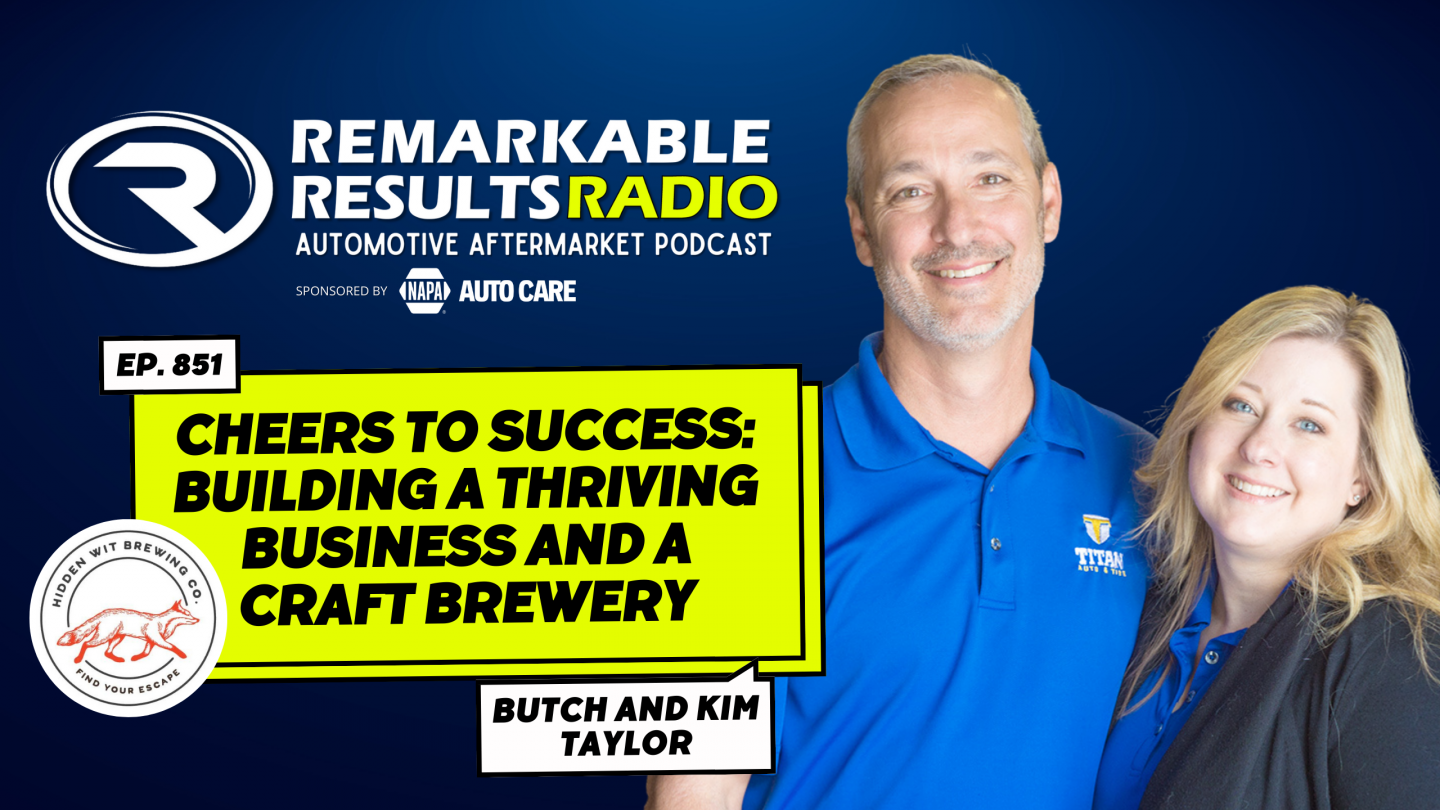 Are you a fan of craft beer? Then you won't want to miss this interview with Kimberly and Andrew Taylor, owners of Titan Auto and the upcoming Hidden Wit Brewing Company in Mosley, Virginia. In this episode, they share their passion for brewing and their exciting plans for their 10,000 square foot facility. With a brewmaster who is an award-winning home brewer, they plan to offer 12 beers on tap and eventually expand to 18, including flagship beers and special releases.
But their success doesn't stop at brewing. They also discuss their entrepreneurialism and the expansion of their auto shop business, which includes maintaining a consistent culture across all their locations and finding creative solutions to adapt to changes in the industry and world.
Watch the video epiosdoe HERE.
Butch and Kim Taylor, Titan Auto And Tire, 3 locations, Virgina. Hidden Wit Brewing Company.
Show Notes
Thanks to our Partner, NAPA AUTO CARE
Learn more about NAPA AUTO CARE and the benefits of being part of the NAPA family by visiting www.NAPAAutoCare.com
Connect with the Podcast:
-Join our Insider List: https://remarkableresults.biz/insider
-All books mentioned on our podcasts: https://remarkableresults.biz/books
-Our Classroom page for personal or team learning: https://remarkableresults.biz/classroom
-Buy Me a Coffee: https://www.buymeacoffee.com/carm
-The Aftermarket Radio Network: https://aftermarketradionetwork.com
-Special episode collections: https://remarkableresults.biz/collections