The Importance of Self-Reflection and Self-Improvement in Business [AW 158]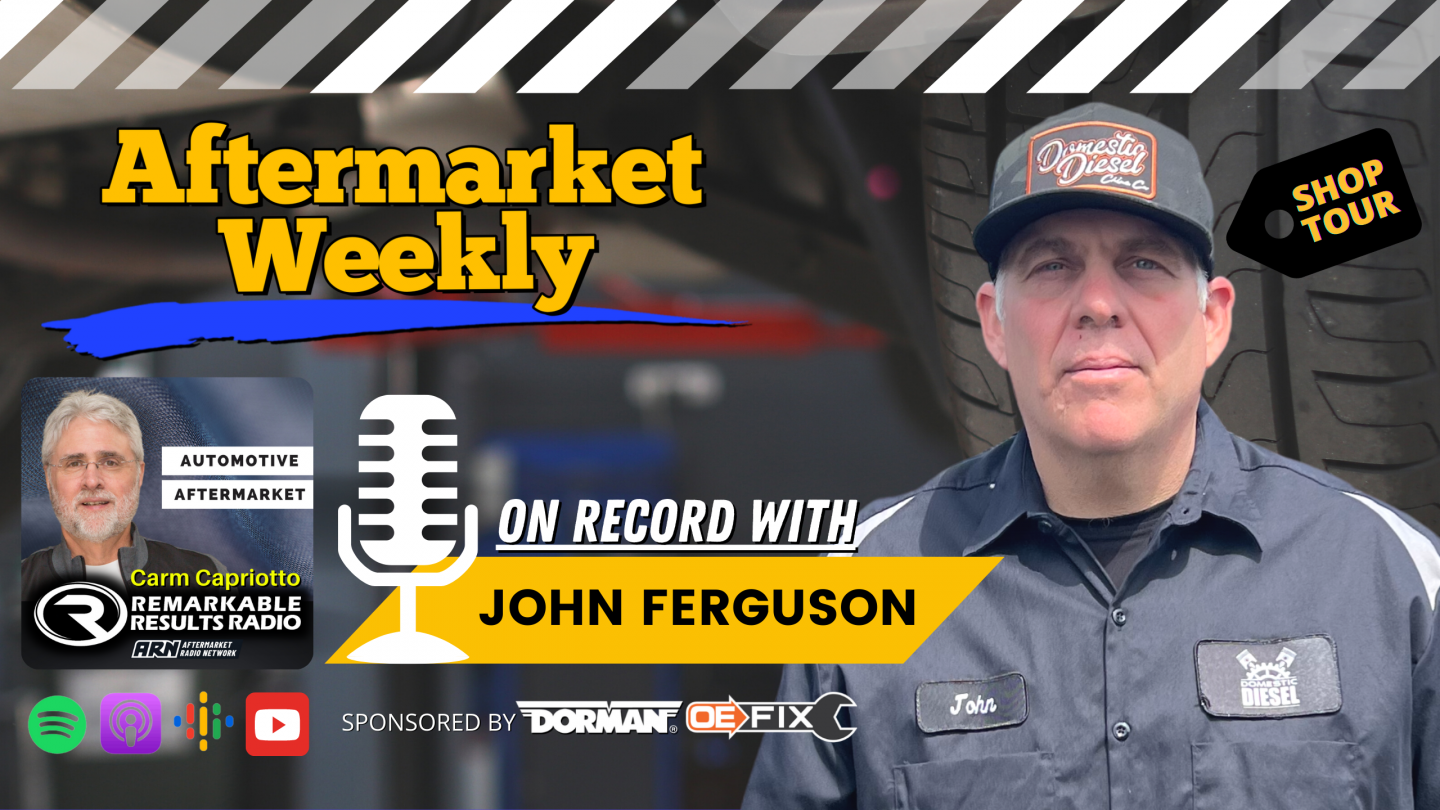 John Ferguson, the owner of Domestic Diesel and Auto Service, shares his experience as a former dealer technician for Ford and how he started his own business. He talks about the challenges of finding the right team to support him and how he sought the help of industry experts to become a better leader and marketer. The episode also includes a video tour of John's shop, where he specializes in Ford and GM diesel vehicles.
John Ferguson, Domestic Diesel and Auto Service, Chino, CA.
Watch Full Video Episode HERE
John's background and business journey (00:02:33)
John talks about his experience as a technician turned business owner and how he started his own shop.
Learning and self-improvement (00:07:00)
John and Carm discuss the importance of being a perpetual student and always learning, even outside of one's area of expertise.
The Cost of Education (00:07:45)
John and Carm discuss the cost of education in the automotive industry and how it affects business owners.
Recognizing the Need for Help (00:08:55)
John talks about how he realized he needed help with his business and the importance of self-reflection for business owners.
Touring John's Shop (00:10:48)
Carm takes a virtual tour of John's shop, including the story behind the unique mailbox and the history of the building.
Ford vs. GM (00:17:05)
John Ferguson discusses the reliability of Ford and GM diesel trucks and the differences in obtaining parts and licensing scan tools.
Subscription Fees for Car Features (00:18:08)
Carm Capriotto and John Ferguson discuss the possibility of subscription fees for car features and the potential for app-based trim levels.
Thanks to our Partner, Dorman Products. Dorman gives people greater freedom to fix vehicles by constantly developing new repair solutions that put owners and technicians first. Take the Dorman Virtual Tour at www.DormanProducts.com/Tour
Connect with the Podcast:
-Join our Insider List: https://remarkableresults.biz/insider
-All books mentioned on our podcasts: https://remarkableresults.biz/books
-Our Classroom page for personal or team learning: https://remarkableresults.biz/classroom
-Buy Me a Coffee: https://www.buymeacoffee.com/carm
-The Aftermarket Radio Network: https://aftermarketradionetwork.com
-Special episode collections: https://remarkableresults.biz/collections