Giving Back to the Community: The Social Impact Initiatives of Adam and Son Auto Repair [RR 850]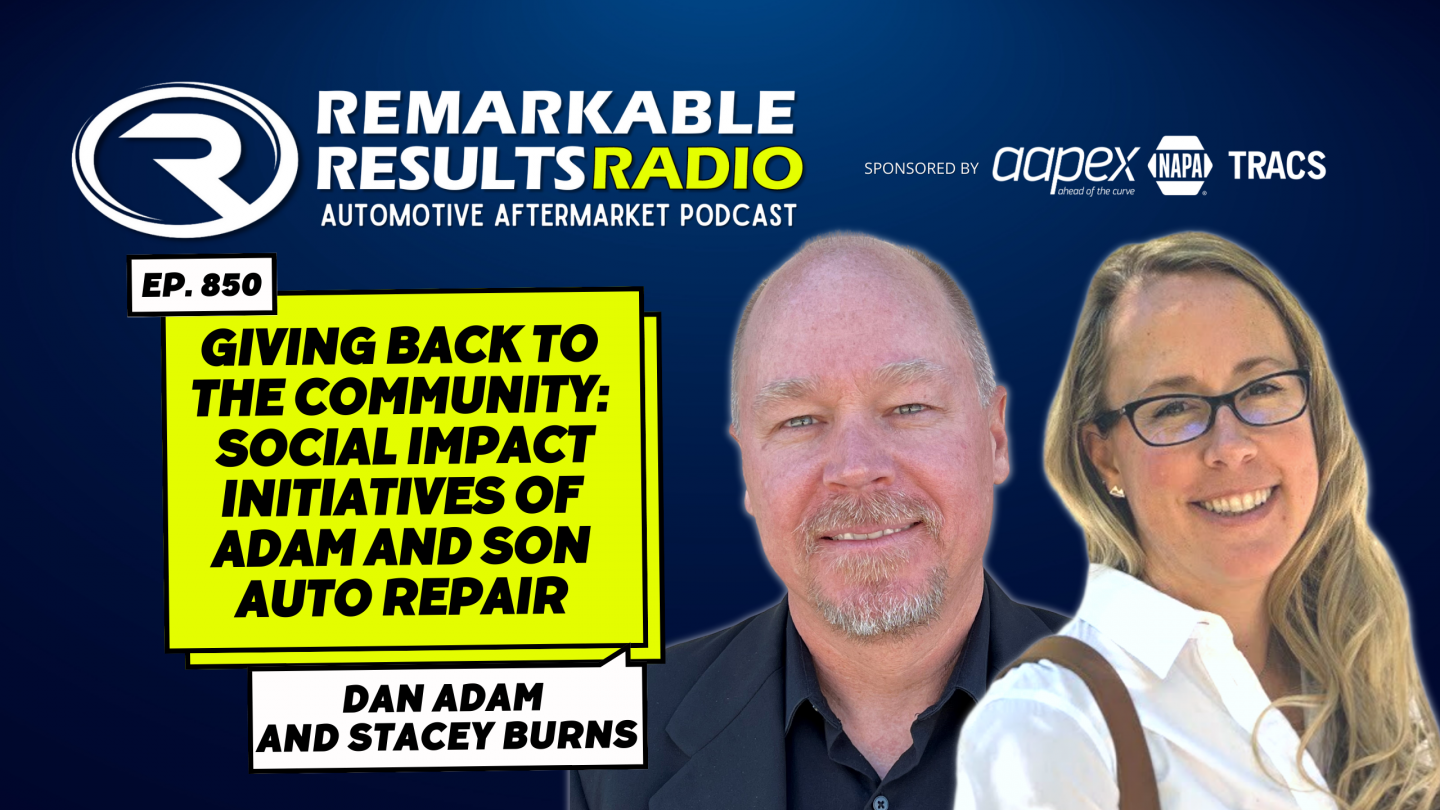 Are you tired of the same old auto repair experience with poor customer service and no personal touch? Look no further than Adam and Son Auto Repair in Colorado Springs. Owner Dan Adam and VP of Social Impact and Strategy Stacy Burns, share their insights on creating a unique customer experience and positively impacting their community.
Dan Adam founded Adam and Son Auto Repair with a mission to improve the way auto repair businesses are run and provide exceptional customer service. He achieved this by defining 28 fundamentals that create behaviors for team members and ingrained them in the company culture through weekly messages and daily huddles. But the customer experience at Adam and Son doesn't stop there. They have implemented social impact initiatives that provide free car repairs to single mothers, domestic violence victims, and disabled veterans through their Stranded Motorist Fund. This program aims to provide safe and reliable transportation to those in need and has gained positive feedback from the community. Adam and Son have gained high-quality customers who support their business by providing excellent customer service and making a positive social impact.
Dan Adam, Adam and Son Auto Repair, Colorado Springs, CO.
Stacey Burns, VP of Social Impact and Strategy.
Show Notes
Thanks to our Partners, AAPEX and NAPA TRACS.
Set your sights on Las Vegas in 2023. Mark your calendar now … October 31 – Nov 2, 2023, AAPEX – Now more than ever. And don't miss the next free AAPEX webinar. Register now at AAPEXSHOW.COM
NAPA TRACS will move your shop into the SMS fast lane with onsite training and six days a week of support and local representation. Find NAPA TRACS on the Web at NAPATRACS.com
Connect with the Podcast:
-Join our Insider List: https://remarkableresults.biz/insider
-All books mentioned on our podcasts: https://remarkableresults.biz/books
-Our Classroom page for personal or team learning: https://remarkableresults.biz/classroom
-Buy Me a Coffee: https://www.buymeacoffee.com/carm
-The Aftermarket Radio Network: https://aftermarketradionetwork.com
-Special episode collections: https://remarkableresults.biz/collections