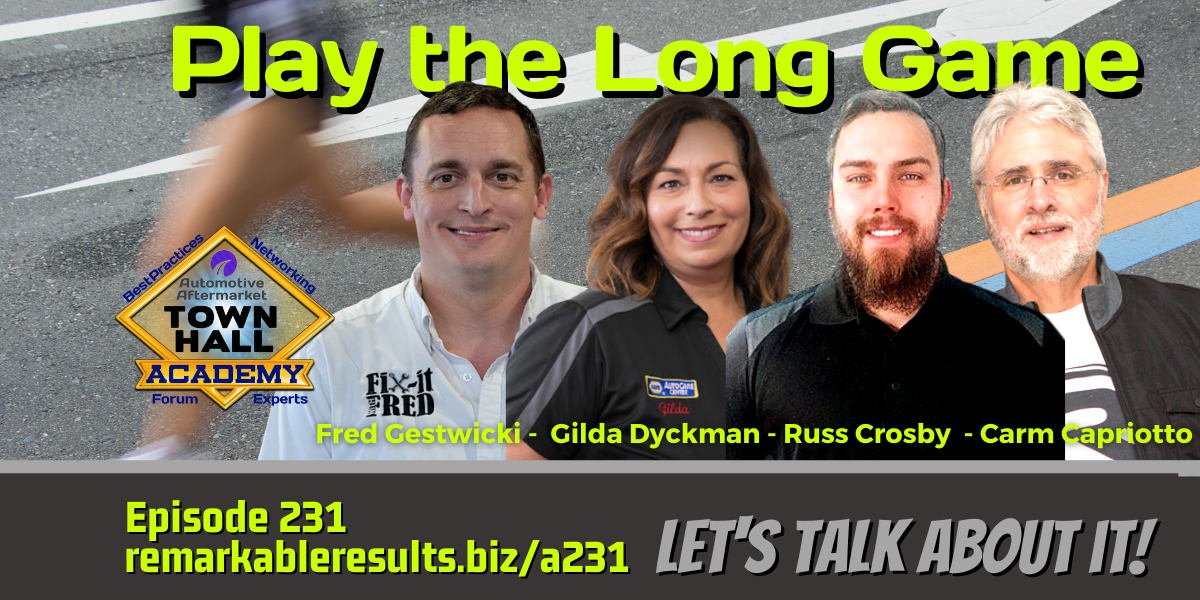 Playing the Long Game [THA 231]
How do you "Play the Long Game?" Are you making an effort every single day or do you tend to coast when things are going well? Forecasting the future should always be on your mind with fresh ideas and plans in place to get there.
In this episode, my panel shares their 'long game' on finding technicians, reasons why hybrid and electric vehicle repair is a must and keeping customers for life.
Spoiler alert: they discuss things EVERY shop owner can implement. No excuses, it's time to dive in.
Don't forget you can find talking points to all episodes on my website remarkableresults.biz
Listen and view episode notes