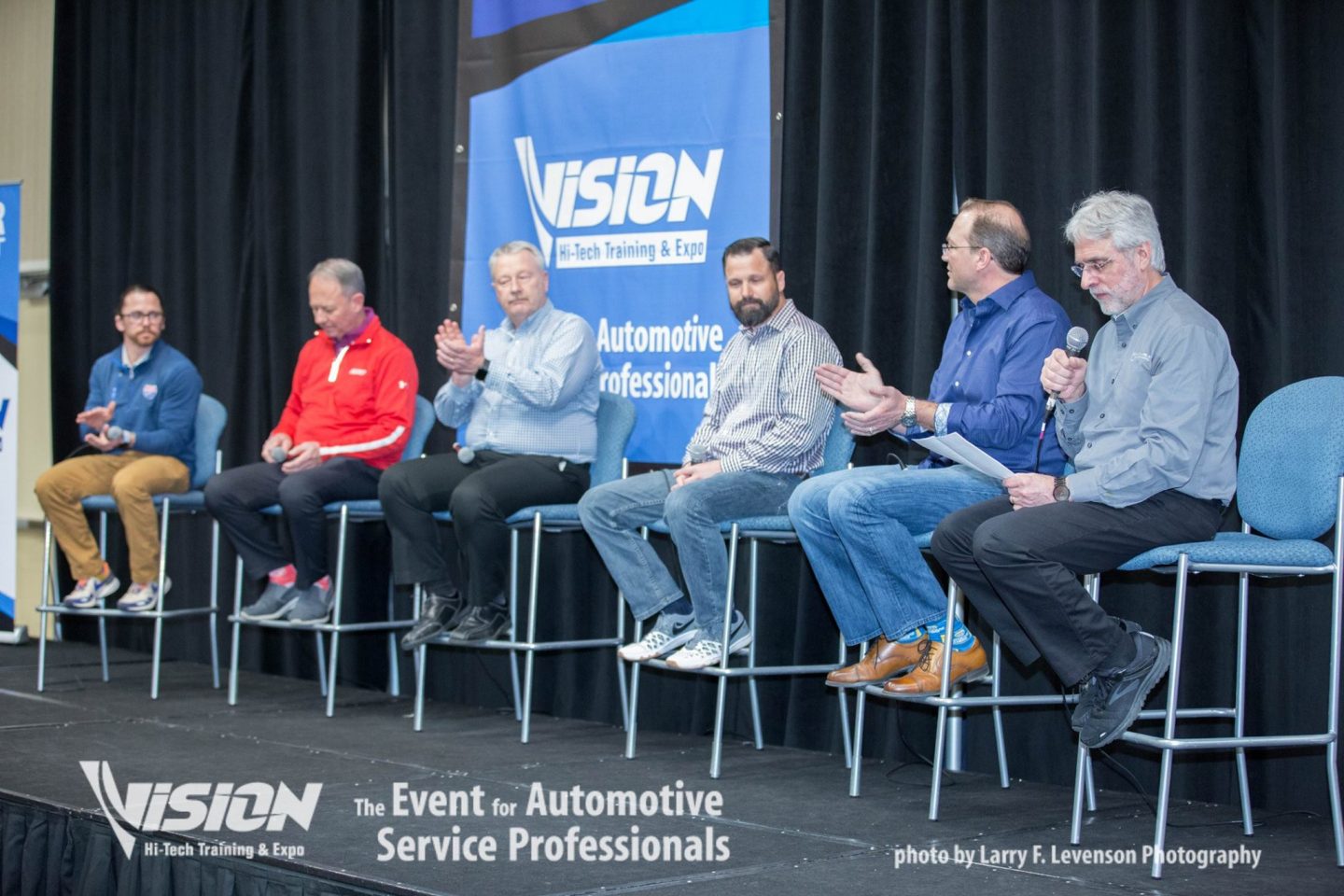 Preparing Your Shop For Tomorrow's Technician: How To Attract And Retain Your Team
We know as a united industry that retaining and attracting talent into our bays is our number one concern. Sure keeping pace with technology advancements is up there, but if you don't have the talent inside your shop to repair our high tech cars, tech becomes less a challenge.
This power panel from Vision KC 2019 and brought to you by the Midwest Auto Care Alliance, tackles this tough subject that we need to face head-on. With me is Tyler Hubbard from I-70 Auto Service, Aaron Stokes – from Eurofix and Shop Fix Academy, Chris Chesney – Sr. Director Customer Training at CARQUEST Technical Institute, Brian Bates – Eagle Automotive Service and Greg Buckley – Buckley Personalized Auto Care.
You'll hear discussion on why our industry needs to stop eating our young, setting career paths for your technicians, why orientation and not onboarding is the way to integrate new technicians into your business, buying tools for our technicians, and building the right culture and operating principles and so much more. We even had time at the end for Q & A from the audience.
Listen and view episode notes