Why Is Transmission Diagnostic Training Essential For Automotive Technicians? [RR 859]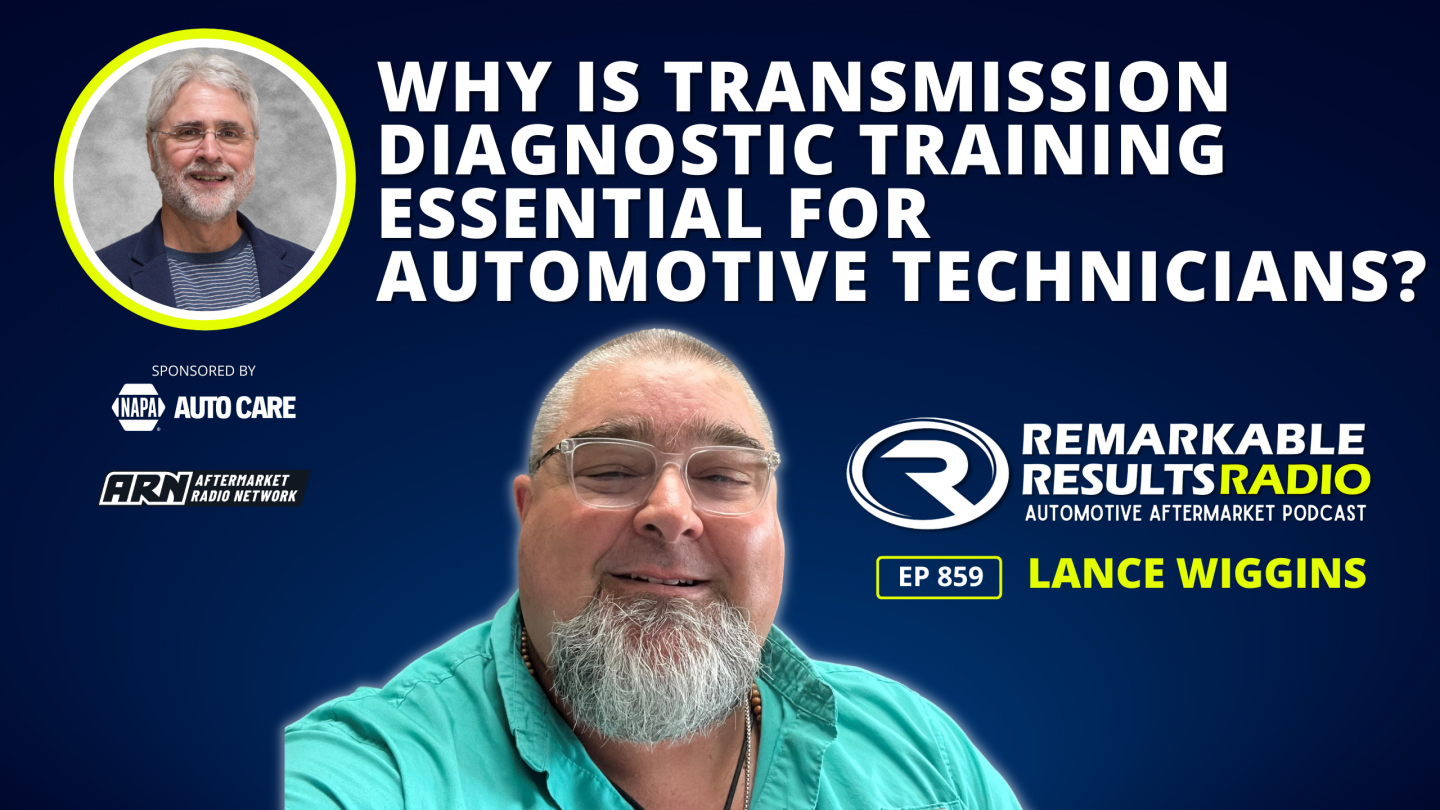 Lance Wiggins, Executive Director of ATRA (Automatic Transmission Rebuilders Association), discusses the importance of training in transmission diagnostics and the evolving relationship between automotive and transmission shops. He also discusses ATRA's chapters, which encourage training and communication among members, and the association's upcoming national training event. The most significant benefit of training attending events like the ATRA Powertrain Expo is the networking that takes place. The buzz and conversations that happen between attendees are invaluable and cannot be replicated on social media platforms like Facebook or Instagram. So, rev up your knowledge and invest in yourself by attending training seminars. By doing so, you will provide the best possible service to your customers and stay ahead of the competition.
Lance Wiggins, Executive Director, ATRA.
Show Notes
The Importance of Transmission Diagnostics (00:01:24) Lance Wiggins explains the integration of transmission and engine modules.
Keeping Customers Cradle to Grave (00:05:33) Lance Wiggins emphasizes the importance of keeping customers cradle to grave and the symbiotic relationship between automotive shops and transmission shops.
Importance of Training (00:07:35) The importance of training for technicians, especially in engine and transmission diagnostics.
ATRA Chapters (00:09:33) Lance explains what ATRA chapters are and how they function, including their role in organizing training seminars and events.
Building Relationships through Training (00:14:50) Lance emphasizes the importance of building relationships with customers and training professionals, and how it can benefit the shop owners and technicians.
Investing in Yourself (00:19:02) Lance shares his son's thought process of investing in himself by purchasing tools, and how it applies to the automotive industry.
Choosing the Right Scan Tool (00:20:25) Lance discusses the complexity of choosing the right scan tool for different types of diagnostics and reprogramming.
ATRA Conference (00:22:07) Lance talks about the ATRA conference in Nashville, Tennessee, and the importance of networking and attending training classes.
Honorable and Professional Business (00:26:19) Carm and Lance discuss the importance of creating a positive culture in the automotive industry and the need for a strong team to provide reliable transportation to customers.
Shortage of Qualified Technicians (00:28:17) Lance talks about the shortage of qualified technicians in the automotive industry and the need to attract younger people to the profession through training programs in universities.
Importance of nurturing young technicians (00:29:04) Lance Wiggins emphasizes the need to bring in young technicians and nurture them to grow their potential.
Expectations and work ethic of young technicians (00:30:03) Carm Capriotto and Lance Wiggins discuss the high expectations of some young technicians and the importance of having a good work ethic.
ATRA's consumer website and services (00:33:41) Lance Wiggins talks about ATRA's consumer website, shop finder, and transmission rebuilding and diagnostic services.
Thanks to our Partner, NAPA AUTO CARE
Learn more about NAPA AUTO CARE and the benefits of being part of the NAPA family by visiting www.NAPAAutoCare.com
Connect with the Podcast:
-Join our Insider List: https://remarkableresults.biz/insider
-All books mentioned on our podcasts: https://remarkableresults.biz/books
-Our Classroom page for personal or team learning: https://remarkableresults.biz/classroom
-Buy Me a Coffee: https://www.buymeacoffee.com/carm
-The Aftermarket Radio Network: https://aftermarketradionetwork.com
-Special episode collections: https://remarkableresults.biz/collections