Why Much? How Much? Exploring Value Proposition in Auto Repair [AW 162]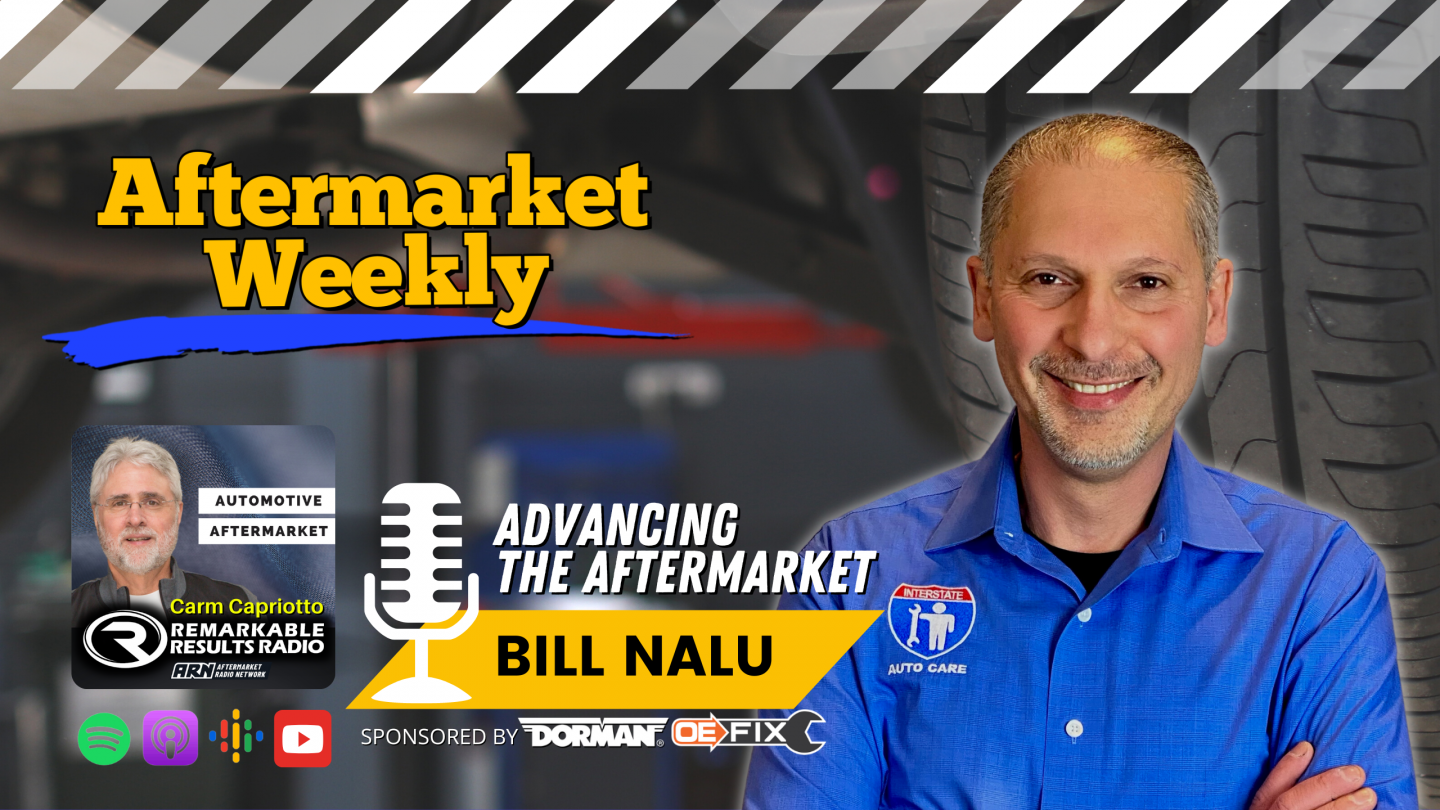 Bill Nalu, owner of Interstate Auto Care in Michigan, shares his "Why Much" philosophy, which advocates for a more nuanced approach to pricing that involves training, coaching, and consultation to understand the context of each customer's needs and provide a personalized value proposition.
Bill Nalu, Interstate Auto Care, Madison Heights, MI. Listen to Bill's previous episodes HERE.
Watch Full Video Episode HERE
The Impact of Friendship (00:03:00) Carm and Bill reflect on their friendship and how they have impacted each other's lives and businesses.
Learning to say thank you (00:08:11) Carm and Bill discuss the importance of showing appreciation and learning to say thank you when receiving compliments.
Why Much? (00:10:26) Bill introduces the topic of "Why Much?" and explains how being the most expensive option in town does not necessarily mean being the most expensive for the customer.
The importance of context (00:13:44) Bill introduces the concept of saying "yes in a no" to customers asking for prices over the phone.
Transactional Gravity (00:15:59) Bill and Carm discuss the importance of believing in the value proposition of auto repair shops and avoiding transactional barriers with customers.
Vetting Customers (00:19:24) Bill explains the importance of vetting the person who has been taking care of a car before buying it and training customers to vet service providers before asking for prices.
Supplier Relationship (00:22:01) Carm and Bill discuss the importance of developing a partnership between shop owners and suppliers and the need for an exchange of information on both sides to stay successful in business.
Self-Respect in the Auto Industry (00:23:21) Bill and Carm discuss the importance of self-respect in the auto industry and how it affects personal and professional relationships.
Setting Boundaries (00:24:08) Bill shares a lesson he learned from a friend about setting boundaries and prioritizing family time.
The Power of Questions (00:27:55) Bill and Carm discuss the importance of asking the right questions to help customers understand the value of auto repair services beyond just the price.
The Courtship of "How Much" (00:30:54) Bill Nalu discusses the inappropriateness of starting a conversation with a customer over the price of something and compares it to dating.
Teaching Diplomacy (00:33:36) Bill Nalu talks about the importance of diplomacy in business and how it can help shop owners reach the next level.
Character Building Business (00:32:21) Bill Nalu shares how his father's career in the FBI taught him to judge character and how it applies to the auto repair industry.
Thanks to our Partner, Dorman Products. Dorman gives people greater freedom to fix vehicles by constantly developing new repair solutions that put owners and technicians first. Take the Dorman Virtual Tour at www.DormanProducts.com/Tour
Connect with the Podcast:
-Join our Insider List: https://remarkableresults.biz/insider
-All books mentioned on our podcasts: https://remarkableresults.biz/books
-Our Classroom page for personal or team learning: https://remarkableresults.biz/classroom
-Buy Me a Coffee: https://www.buymeacoffee.com/carm
-The Aftermarket Radio Network: https://aftermarketradionetwork.com
-Special episode collections: https://remarkableresults.biz/collections