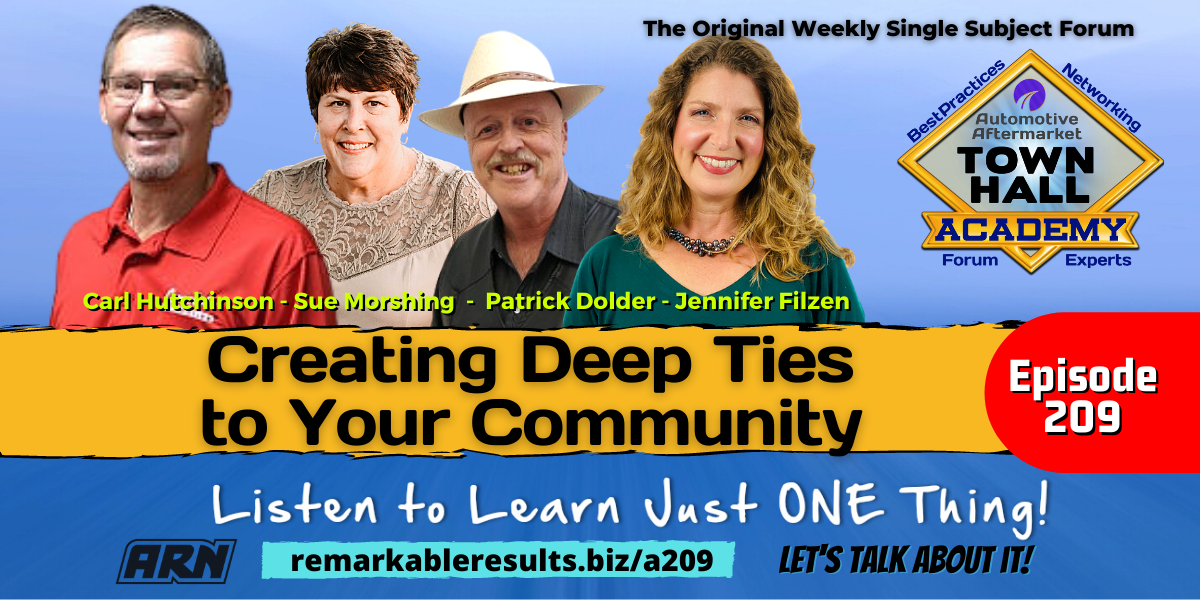 THA 209 Building Deep Ties to the Community
Do you agree that paying it forward and creating a lasting rapport with your own community goes a long way?
Being involved in your community is more important than you know. When you support from the heart never expect to get something back. Our episode today tackles and explains exactly why connections and network within your community is essential as well as it is necessary.
Part of branding your business includes your support of the community. I'm with Jennifer Filzen from Rock Star Marketing and Author of the new book "The Give To Get Principle: How Relationships & Reciprocity Build Raving Fans", Carl Hutchinson from Complete Automotive, Springfield, MO, Patrick Dolder of PALS Ocala Auto Repair, Ocala, FL, and Sue Morsching, Elysian Auto Service, Elysian, MN. You can learn a lot from this community-engaged panel.
This episode's key talking points are already done for you. They reside on the show notes page at remarkableresults.biz/a209.
Listen and view episode notes