Technician Tools and Jocko [THA 298]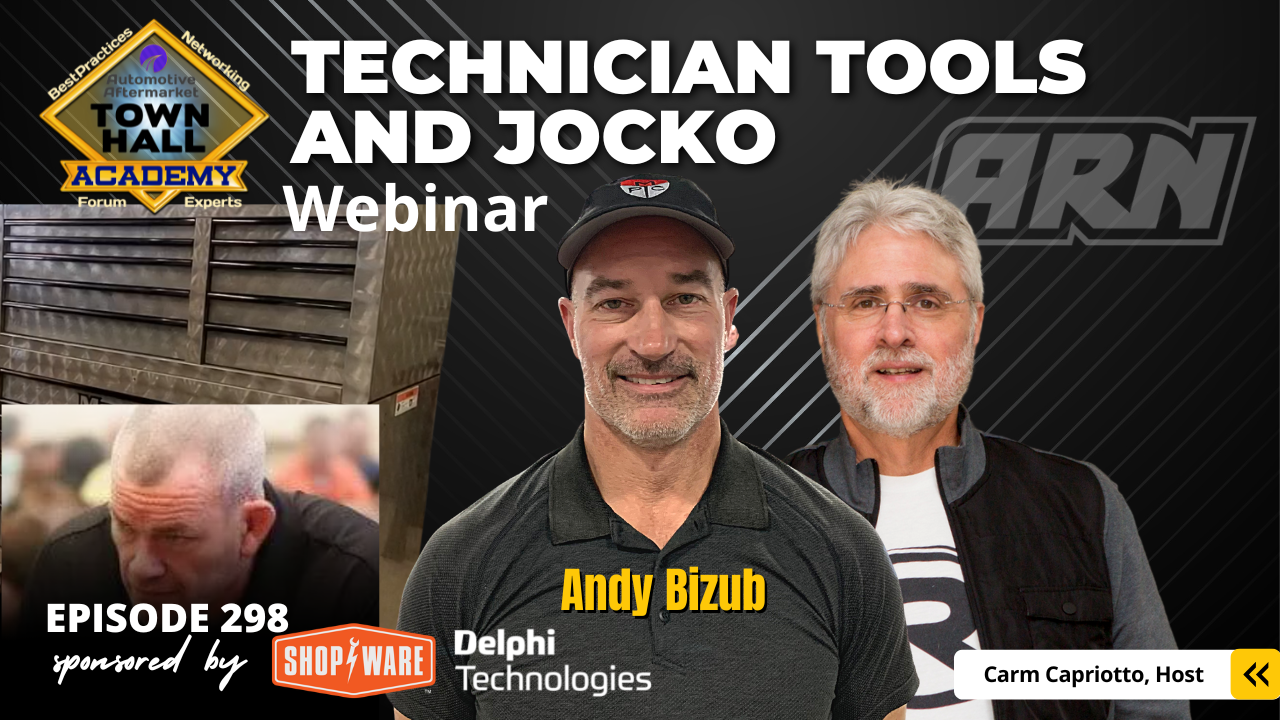 Do wages today support the tools technicians need? What are they spending? Are owners using tool purchase programs for their employees? Andy Bizub from Midwest Performance Car, Chicago, shares his perspective on tool programs in his shop. Andy also discusses his experience at Jocko Willink's 'Echelon Front' Muster conference that he is sending his people to and why it is 'next level' training.
Watch the Episode on YouTube
Andy Bizub, Midwest Performance Cars, Chicago and Northbrook, IL. Listen to Andy's previous episodes HERE.
Key Talking Points
Tool purchase/reimbursement/credit program is a retention tool for the shop

Interest-free "loans" to techs for tool purchases are effectively zero net cost

Having the tech buy their own tools through your program keeps them invested in themselves, their career, and in the shop

Payback through hour deductions has to comply with minimum wage laws.

EVERYONE in your organization can have the opportunity to lead in some way, to the great benefit of the whole organization-

echelonfront.com

,

Leadership can be taught and coached  

Leadership involves subordinating your ego. It's not about "my way or the highway"

Enthusiasm for the future- Teslas and EVs are an opportunity and not a threat

Get your employees in the mindset that they are able to lead in their areas of expertise
Connect with the Podcast
Check out today's partners:

Shop-Ware: More Time. More Profit. Shop-Ware Shop Management getshopware.com

Delphi Technologies: Keeping current on the latest vehicle systems and how to repair them is a must for today's technicians. DelphiAftermarket.com