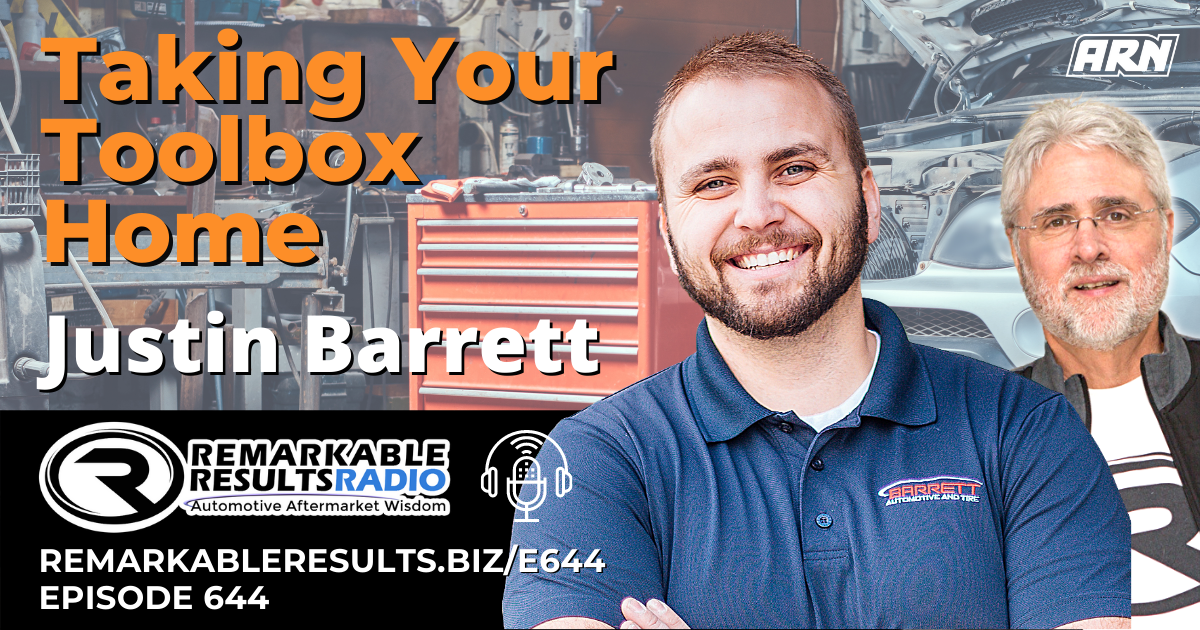 Taking Your Toolbox Home with Justin Barrett [RR 644]
Justin is the owner of Barrett Automotive and has been trying to pack up his toolbox in the shop for good for the last 11 years. How many other owners out there have trouble leaving the bays?
The temptation is to default to being a technician, you were always most comfortable in that role or to help your team cover the overload. But when you're a business owner, you have to hang up that hat and put on a different one. Justin shares his struggle.
The key talking points for all episodes reside on my website, remarkableresults.biz
Listen and view episode notes