What We Can Learn From Our Dentist [RR 789]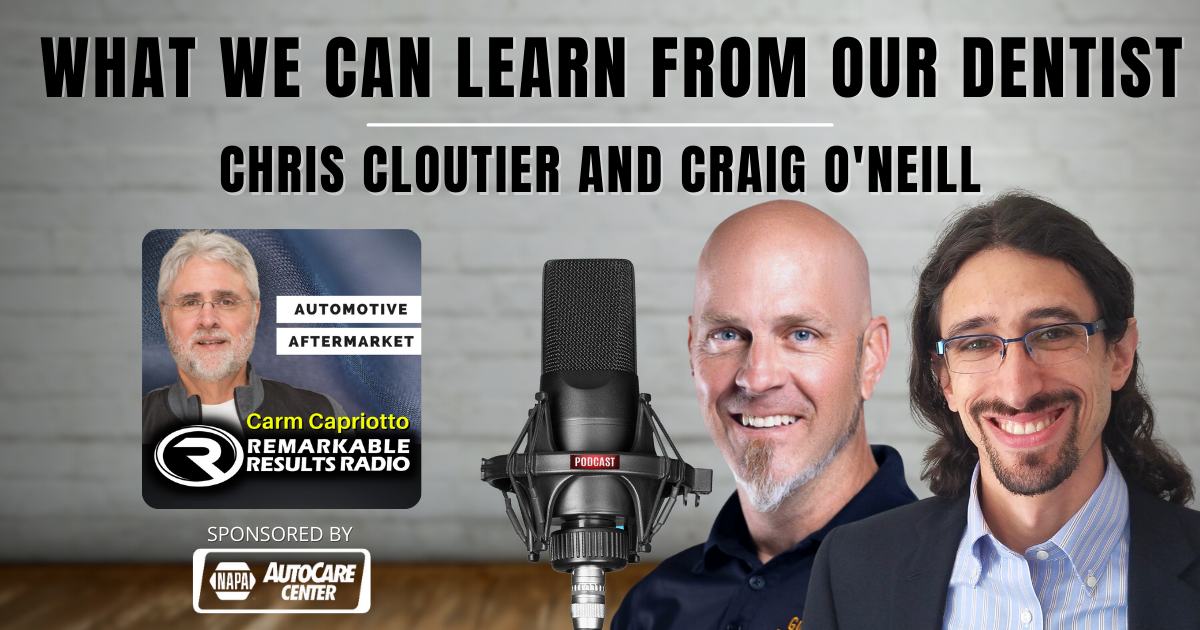 Why is adapting to technology important? Look around you. Keeping up with the latest technology is key to any successful enterprise. It is a requirement today. It increases flexibility, streamlines operations, and helps you adjust your forward progress. I'm with Chris Cloutier and Craig O'Neill at ASTE 2022, and we discuss the four 'Ts' … technology, touch, trust, and transparency. The inspiration for this episode stemmed from Tracy receiving a video from an orthodontist's office and how it can be easily implemented in our industry. 

Chris Cloutier is co-owner of Golden Rule Auto Care in Dallas Texas and CEO of Auto Tex Me. Listen to Chris's previous episodes HERE.
Craig O'Neill, VP of Training, Autotextme.com. Listen to Craig's previous episodes HERE 
Key Talking Points
Using videos to do your inspections and business discussions

Technology plus touch equals trust or transparency

Get service advisors to set expectations at the beginning of a visit.

Connect through technology without having to waste time-

send a text message that points to an email to open a video.  You now have secured two main lines of communication for this person

Pre-sell, pre-sold

User-generated content does not have to be perfect; it just has to be personable

Educating customers with one minute videos

Level one, basic data. Your name, the information to reach you. Level two, discuss the vehicle transactional data related to why the visit's coming in. Level three, the relational data, how are you using this car? Are you going on any trips?

Making the person a client, not customer
Connect with the Podcast:
Check out today's partner:

Learn more about NAPA AutoCare and the benefits of being part of the NAPA family by visiting www.NAPAAutoCare.com