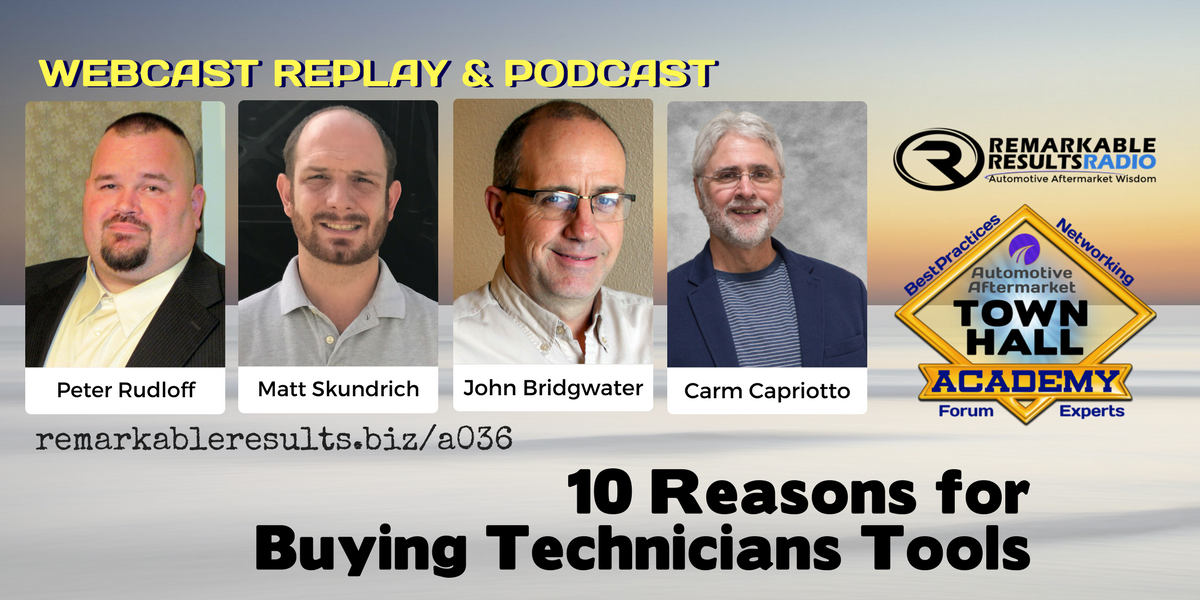 Is Tradition Preventing Shop Owners From Buying Technician Tools? FACT: Shop Owners Are Already Paying For Their Employee Tools, And At A Super Inflated Premium With A Ton Of Interest To Boot.
This Academy panel feels that making employees supply tools is an outdated tradition, based on poor understanding of economics and is commonplace for all the wrong reasons.
We cover a lot of ground including the debt load carried by technicians, tool truck time, improved retention and loyalty. We talk side work, and how to approach starting this new strategy. The panel agrees it takes more than just money to retain top talent.
When the shop provides all the specialty tools you need to have them cataloged so everyone knows where they are located to prevent wasted time finding them. In the end, what is in the best interest for your shop will guide how you tackle this.
Listen and view episode notes