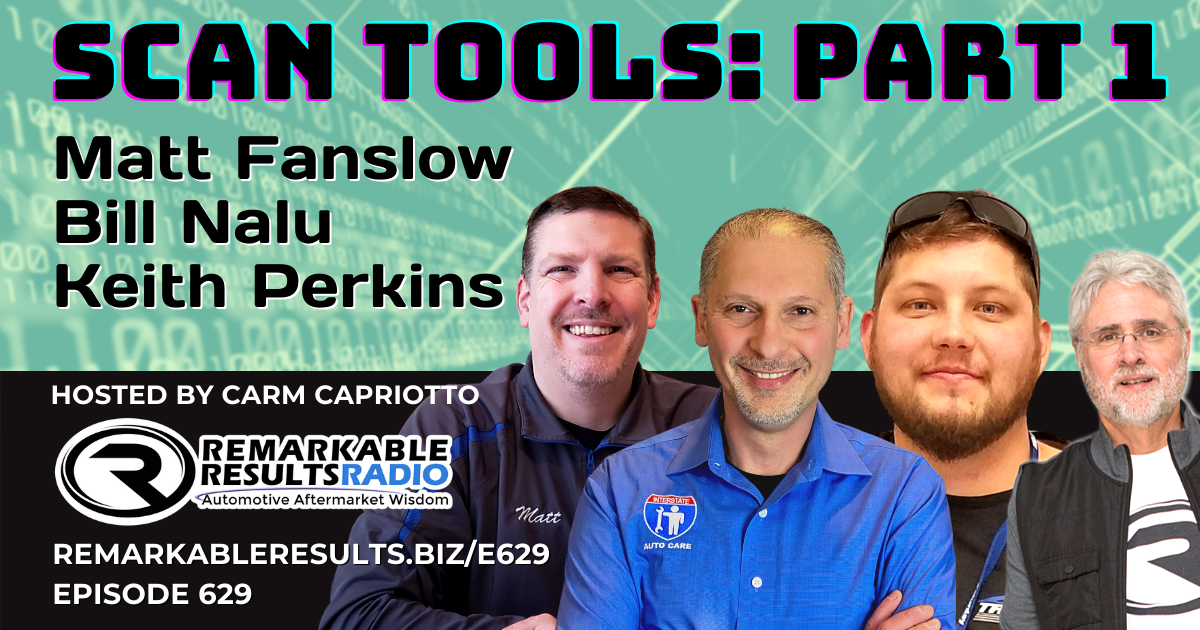 Scan Tools Part 1 [RR 629]
Scan tools…who should be the one investing in scan tools? The owner? The technician? How often are you turning away jobs because you don't have the right tool? Does a journeyman plumber need to buy their own tools to do a job? I don't think so! These are all questions we cover in this episode with Matt Fanslow, Keith Perkins, and Bill Nalu. A wide-open panel discussion you will enjoy and learn just one thing.
The key talking points for this episode reside at remarkablersults.biz/e629
Listen and view episode notes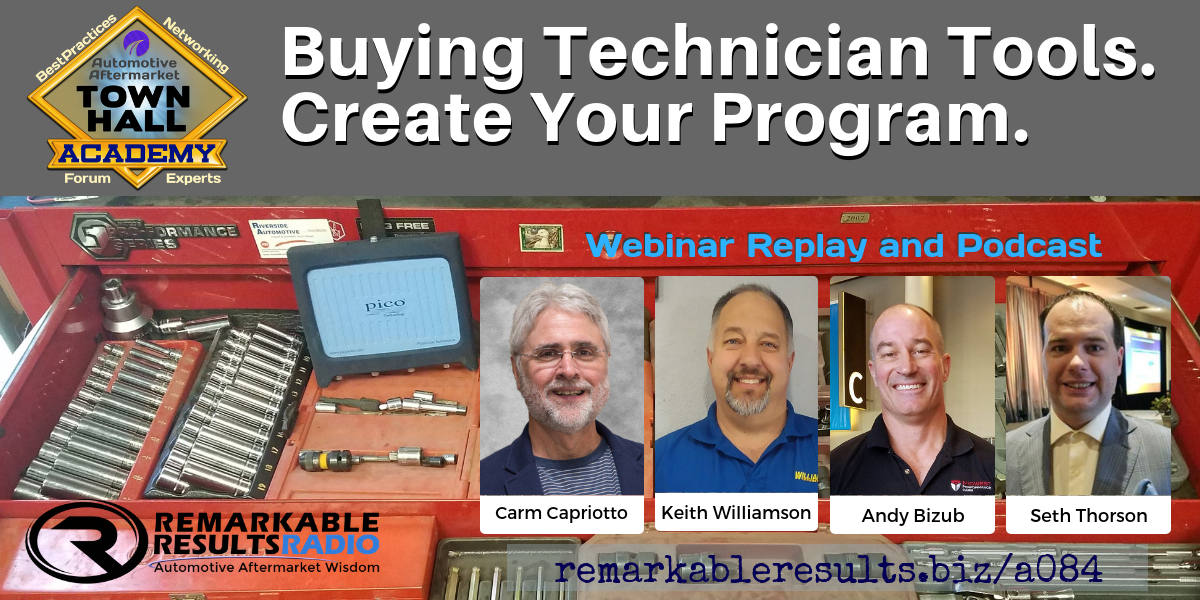 Buying Technician Tools: Create Your Program
We are talking 'Buying Technicians Tools; The How' and with me is Keith Williamson, owner of Williamson's Repair and Tire in Bondurant, IA, Andy Bizub Shop Owner of Porsche Specialist Midwest Performance Cars LLC, and Seth Thorson, Shop Owner, Eurotech, New Brighton, MN, a Euro Specialist and owner of the BMW tech support company LMV Bavarian.
Among the discussion; Is making employees supply tools an outdated tradition? Is buying technicians tools a recruiting and retention tool for your business?
The team says owners don't want to see their techs in debt and you'll hear ideas and solutions to create your own program to transition into supporting tools as a benefit and retention tool.
Listen and view episode notes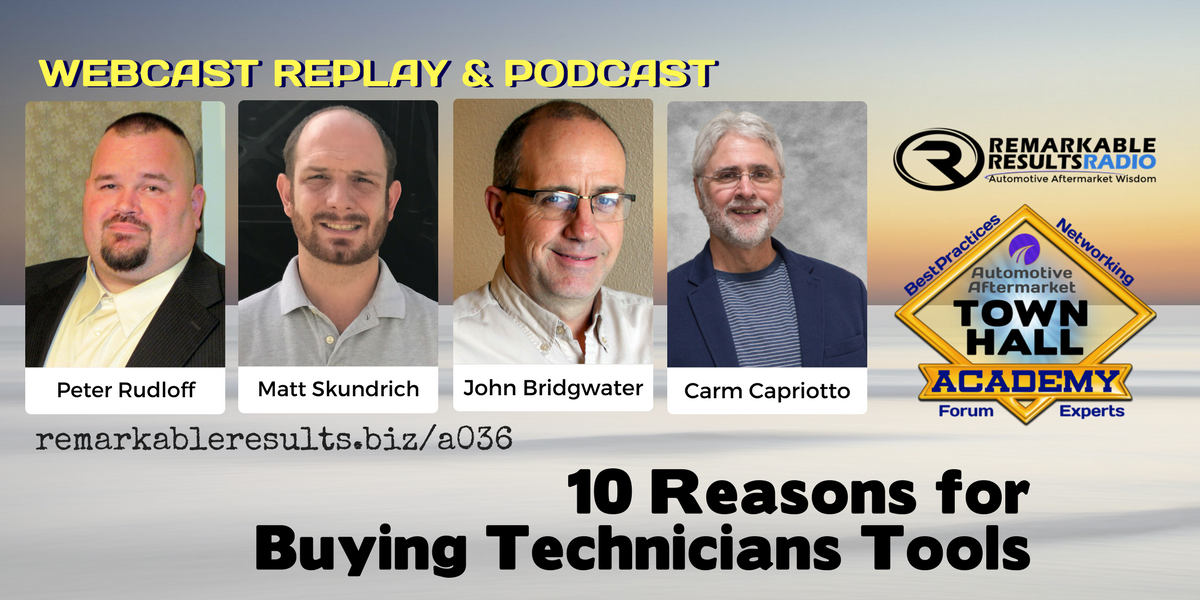 Is Tradition Preventing Shop Owners From Buying Technician Tools? FACT: Shop Owners Are Already Paying For Their Employee Tools, And At A Super Inflated Premium With A Ton Of Interest To Boot.
This Academy panel feels that making employees supply tools is an outdated tradition, based on poor understanding of economics and is commonplace for all the wrong reasons.
We cover a lot of ground including the debt load carried by technicians, tool truck time, improved retention and loyalty. We talk side work, and how to approach starting this new strategy. The panel agrees it takes more than just money to retain top talent.
When the shop provides all the specialty tools you need to have them cataloged so everyone knows where they are located to prevent wasted time finding them. In the end, what is in the best interest for your shop will guide how you tackle this.
Listen and view episode notes