Remote Ownership [THA 306]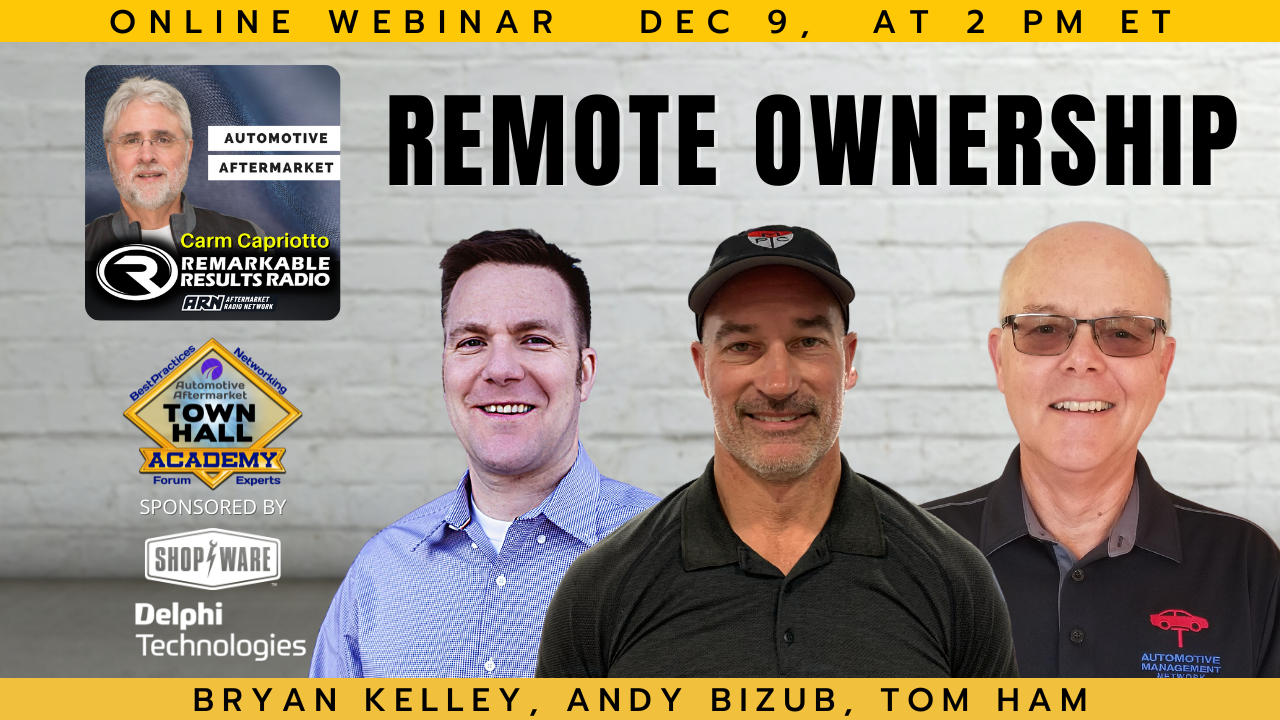 Hear from 3 shop owners that run their businesses remotely. Yes, it is possible! If you feel like you can't possibly relinquish control of the business, these owners are here to tell you why, how, and the benefits of being a remote owner. Spoiler alert: the secret sauce is the people, processes, and systems you have in place.
Watch Episode HERE
Bryan Kelley, Valley Automotive Repair & Electric, Covington, WA. Bryan's previous episodes HERE.
Andy Bizub, Midwest Performance Cars, Chicago and Northbrook, IL.  Andy's previous episodes HERE.
Tom Ham, Automotive Management Network. Tom's previous episodes HERE.
Show Notes:
The "WHY" of being a remote owner- personal decision for Andy's family to move to Dallas. 4 Years into owning the business, he had the right people in place. Bryan Kelley's team told him "You're not here anyway." Bryan found himself spending more time with his family when he was splitting his time 50/50 than when he was located 5 minutes from the shop. Tom spends 7-8 months a year away from his shop.  

Control- people want to be needed and believe the shop revolves around them.  

How to start- test it for half a day, full day, week, and month. Fine-tune it as you go. Work like you are there. Fully duplicate your shop office, so there is no need to go to the shop.

Processes and systems that make it possible to stay close to the business. Use Slack or similar for communication for as many things as possible.

It gives you more time to connect with your employees on a personal level. Your calendar isn't running your day anymore. 

Career path for your employees- ownership mentality and creating leadership skills

"The only thing worse than training an employee and having them leave, is to not train them, and have them stay." Zig Ziglar.
Connect with the Podcast
Check out today's partners
:

Shop-Ware: More Time. More Profit. Shop-Ware Shop Management getshopware.com

Delphi Technologies: Keeping current on the latest vehicle systems and how to repair them is a must for today's technicians. DelphiAftermarket.com