Andy Bizub – Too Many Are Quick To Trash Each Other Based On Emotions And Not Facts [FTR 079]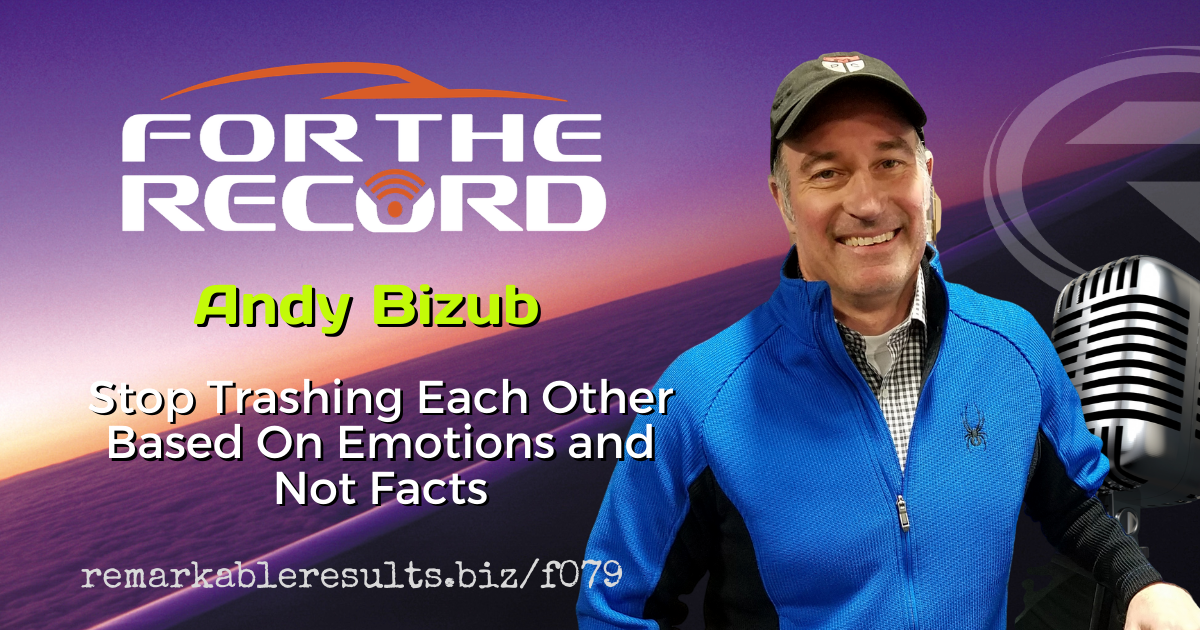 Andy Bizub from Midwest Performance Cars in Chicago is also a native of Chicago. His first career was 25 years as a commodity trader. He entered the professional auto industry in 2014 by acquiring a failing shop in downtown Chicago that he was a customer of and started a turnaround. Andy now has two locations. He bought his first car at age 19, a 1972 Triumph Spitfire, which was the start of his gas, oil, and automobile obsession. Listen to Andy's previous episodes HERE.
Talking Points:
We attack each other based on emotions and not facts
Does the supply industry know what they have to do to support the service professional?
Found a youtube video on comparing spark plugs from two different sourcesThe reviewer checked with the supplier and discovered that the Amazon plugs were counterfeit
Andy posted on a social media groupThe rub is how someone stood up for a product's quality especially if the national manufacturer said it was counterfeit. Why would a national company stake its reputation on a false claim
We are helping each other more and more.
Too many still are critiquing and criticizing each other and this doesn't help in a positive way
Andy is not going to respond to negative commentary anymore
We need to move ahead and be more progressive


Be socially involved and in touch with the show:
Facebook Twitter Linked In Email Events Instagram Speaking
Subscribe to a free mobile listening app HERE.
This episode is brought to you by FlexCheck Auto Digital Vehicle Inspection Software.
Savvy shop owners use vehicle inspections to find additional work on a vehicle that the vehicle owner may not know is needed. The most successful shop owners fully inspect every car, every time. It benefits the vehicle owner more than the shop because most vehicle

owners want their autos to be reliable.
FlexCheck Auto takes the power of a shop's inspection process and puts it in the palm of your technician's hand so that pictures, video, and vehicle-specific notes about a vehicle's condition can be shared quickly with vehicle owners. It improves technician efficiency in the bays, service writer efficiency at the counter, increases average repair order and builds trust with vehicle owners.
Today's vehicle owners want to receive their vehicle's health status electronically, this makes FlexCheck Auto the most transparent way to do sell auto repair. Try it for free for 30 days! Go to FlexCheckAuto.com to learn more.