Dynamic Leadership – Building Your Leadership Team [RR 498]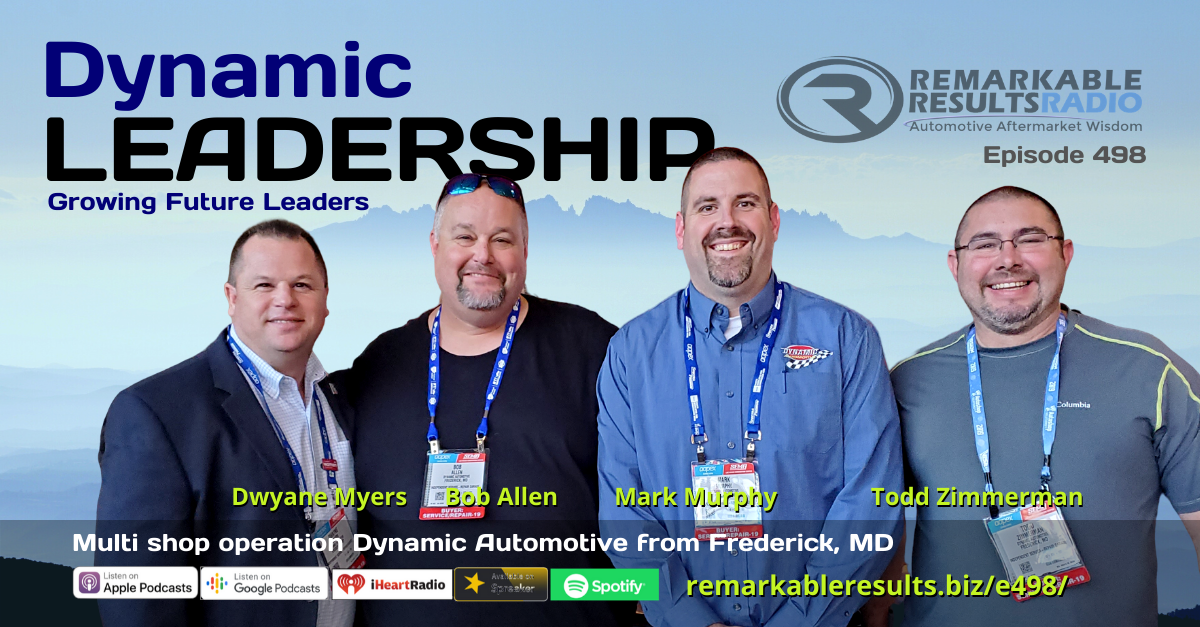 The Men behind Dynamic:
Dwayne Myers, Partner Dynamic Automotive
Mark Murphy, Lead Technician
Todd Zimmerman, Location leader
Bob Allen, VP of Operations, from wrenching to location leader
Key Talking Points:
Career-pathing. The leaders are there when you need them

Shop owners can develop their team and really grow and make a difference in our industry

The team knows there are growth opportunities within the company

Concept: Train your replacement

Dwayne is out of operations every day and relies on his leadership team to make decisions

I took a long time for the owners of Dynamic to learn this and to learn to trust

Communication is the key to making this happen

Owners were thinking more internally in the past years and realized they needed to think outward to their team and community

The Dynamic website tells their story. They won a top ten website honor from AutoInc Magazine

Training is a strong component to the culture of Dynamic Automotive

They have created a new business model 'Dynamic Off-Road ' They are there to discover new suppliers, products and relationships to grow this new customer offering.
Resources:
Thanks to Dwayne Myers, Mark Murphy, Todd Zimmerman, and Bob Allen for their contribution to the aftermarket's premier podcast.
Link to the 'BOOKS' page highlighting all books discussed in the podcast library HERE. Leaders are readers.
Leave me an honest review on iTunes. Your ratings and reviews really help and I read each one of them.
Love what we do, buy a cup of coffee HERE.


Be socially involved and in touch with the show:
Facebook Twitter Linked In Email Events Speaking
Subscribe to a mobile listening app HERE.


This episode is brought to you by AAPEX, the Automotive Aftermarket Products Expo. AAPEX represents the $740 billion global automotive aftermarket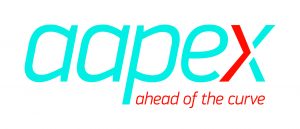 industry and has everything you need to stay ahead of the curve. With 2,500 exhibiting companies, you'll see the latest products, parts, and technologies for your business. As a result, the event also offers advanced training for shop owners, technicians, warehouse distributors (WDs) and auto parts retailers, as well as networking opportunities to grow your business. AAPEX 2019 will take place Tuesday, Nov. 5 through Thursday, Nov. 7, at the Sands Expo in Las Vegas. Therefore, more than 48,000 targeted buyers are expected to attend, and approximately 162,000 automotive aftermarket professionals. They will be from 135 countries which are projected to be in Las Vegas during AAPEX 2019. For information, visit aapexshow.com