FTR 027: Andy Bizub – Be The Dealer Alternative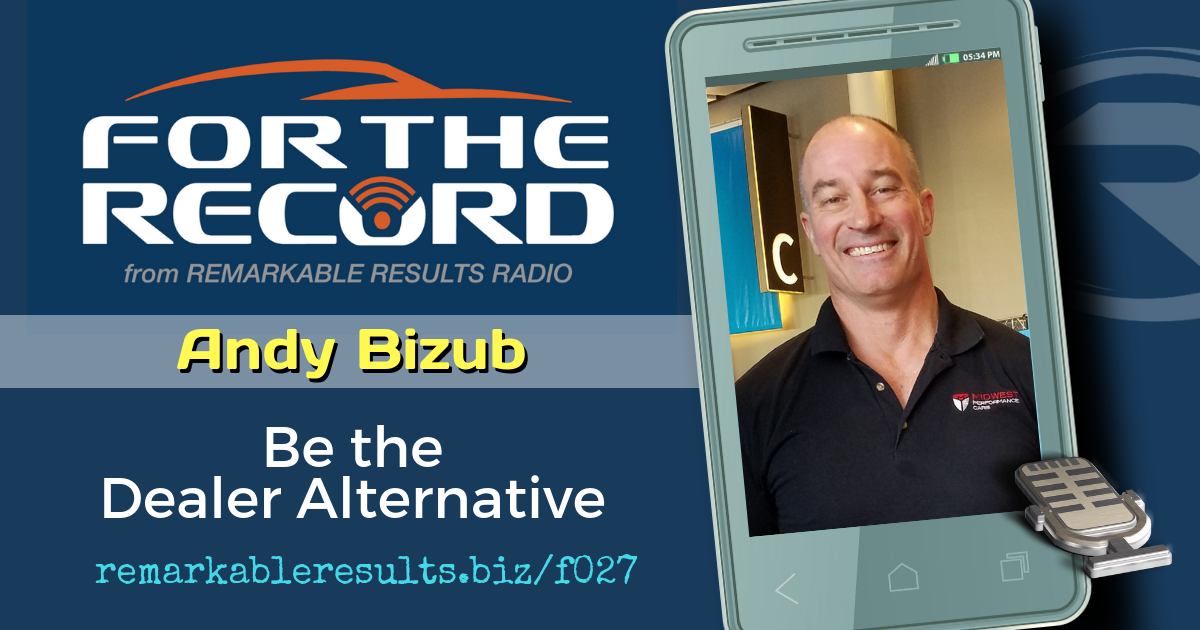 Andy Bizub from Midwest Performance Cars in Chicago is also a native of Chicago. His first career was 25 years as a commodity trader. He entered the professional auto industry in 2014 by acquiring a failing shop in downtown Chicago that he was a customer of and started a turnaround. Andy now has two locations. He bought his first car at age 19, a 1972 Triumph Spitfire, which was the start of his gas, oil, and automobile obsession. Listen to Andy's previous episodes HERE.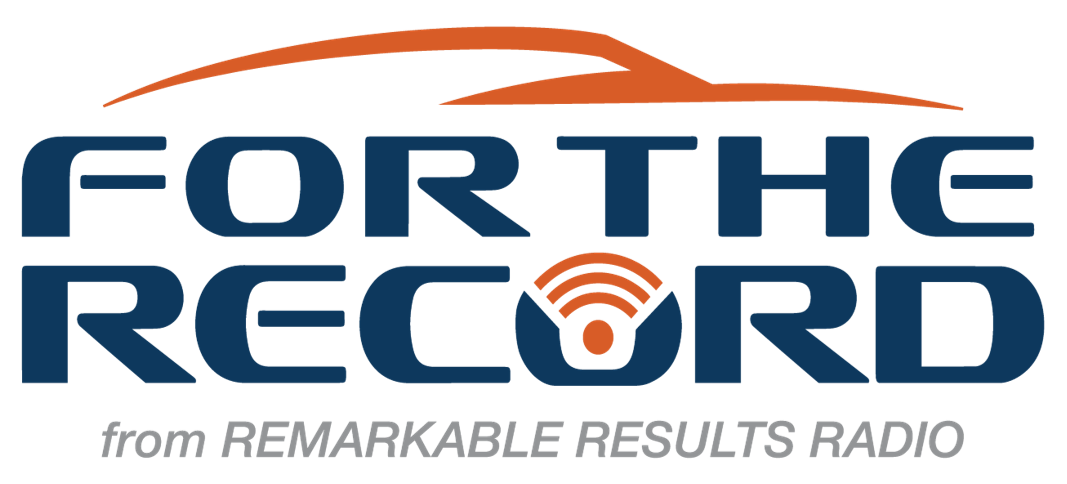 Key Talking Points
There is a misperception that the new car dealer knows the cars better than the independent.

He works hard to break that perspective with his customers every day.

We do our customers a disservice if we are not communicating our abilities with our customers.

His position to his customer: Wouldn't you want your car to be viewed by a shop/technician that see all kinds of problems across many different platforms?

Andy believes that the breadth of knowledge and deeper wealth of experience makes the independent the smarter choice for vehicle repairs.

We must spread this story.

The reasons he knows he is the better choice. Their quality of work, customer service attitude, transparency, the training and experience that we bring to bear in servicing and repairing customer cars. We are vehicle experts.

We are not here to sell cars, we are here to keep your car on the road for the best value.

He believes his 3 years 100,000-mile warranty goes above and beyond the dealer program.
---
A special thanks to Andy Bizub for sharing his passion – For The Record.
Books mentioned in the content library HERE
Leave me an honest review on iTunes. Your ratings and reviews really help and I read each one of them.
Email Carm HERE.

Be socially involved and in touch with the show:
Facebook   Twitter   Linked In   Email    Events   Instagram   Speaking
---
This episode is brought to you by FlexCheck Auto Digital Vehicle Inspection Software.
Savvy shop owners use vehicle inspections to find additional work on a vehicle that the vehicle owner may not know is needed. The most successful shop owners fully inspect every car, every time. It benefits the vehicle owner more than the shop because most vehicle

owners want their autos to be reliable.
FlexCheck Auto takes the power of a shop's inspection process and puts it in the palm of your technician's hand so that pictures, video and vehicle specific notes about a vehicle's condition can be shared quickly with vehicle owners. This simple, fully customizable system is designed to operate on any Android device. It improves technician efficiency in the bays, service writer efficiency at the counter, increases average repair order and builds trust with vehicle owners.
Today's vehicle owners want to receive their vehicles health status electronically, this makes FlexCheck Auto the most transparent way to do sell auto repair. Try it for free for 30 days! Go to FlexCheckAuto.com to learn more.
---

Download the Remarkable Results Radio listening APP for your smart device:
Find a Top Podcast Listening APP for your Mobil Device, Click HERE.

The views and opinions expressed are those of my guest and do not necessarily reflect the views and opinions of the author, sponsors, associates or affiliates of LSTN MEDIA LLC