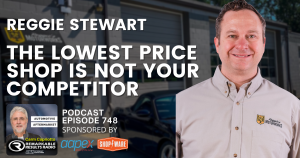 What do you do when a disgruntled customer wants to know why your shop is more expensive than the one down the road? Are you educating customers on the value of your services? Do you feel like you have to defend your profitable business model? Does the shop down the road, which has the crazy low price, realize their business won't be worth it's value when it's time to sell?
remarkableresults.biz/e748
The Voices, Ideas and Insights that are Shaping the Future of the Automotive Aftermarket.
Share this…Anthony Williams, 37, who was the Special Project Manager andCurriculum Developer at CARQUEST Technical Institute (CTI), tragically andunexpectedly died earlier this month. He is survived by his wife, Deb, andtheir three children. In his short time, Williams leaves a legacy for those whoknew him, as a teacher and a friend to all, and left…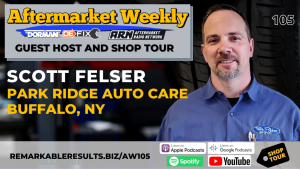 Guest host and a shop tour with Scott Fesler, Park Ridge Auto Care, Buffalo, NY. Scott is a technician turned shop owner and has plans to renovate the front counter and waiting area. He believes strongly in giving back to his community and apprenticeship.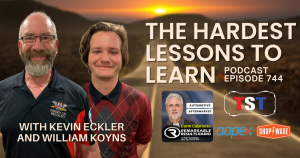 There's nothing better than catching up with an industry friend at TST's Big Event! Dive into the blueprint of Kevin Eckler's second location, and his transparency of learning a valuable lesson of full commitment to his employees. He explains words are just words until actions are put into place. You'll also hear from his newest employee that was an intern at his shop.
remarkableresults.biz/e744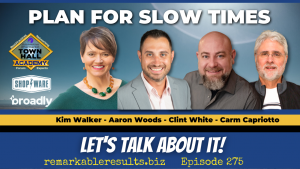 The aftermarket is blazing busy. We may think that boomtown will continue without an end in sight. But what are your 'slow day action plans?' Some who have not been doing things 'right' are feeling the ebb and flow of typical cycle times, holidays, back to school, vacations, weather, and travel. Let this episode help you re-think how you prop up your business. Stop stopping.
remarkableresults.biz/a275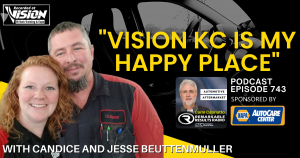 Candice and Jesse Beuttenmuller come every March from WaKeeney, KS. to the Vision KC Hi Tech Expo. Vision KC, they say, is their Happy Place, therefore shutting down the shop to attend. Their town is so small it doesn't even have a stoplight! Since we recorded the episode they changed the name of their business to 'Old 40 Auto Care'. We also discuss the importance of communication with their customers. As a side note, we had a lot of laughs and fun while recording this episode.
remarkableresults.biz/e743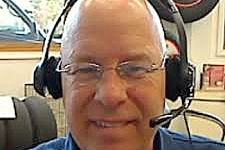 Share this… Dave Serio from Vehicle Service Plus, in Bel Air, MD, takes his turn on the Remarkable Results Podcast. Dave is not just a 30 year shop owner but a Saturday morning radio show host for the last 19 years.  Dave has been in the business since 1979 and owned other shops. His current…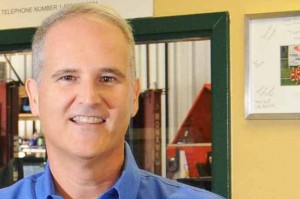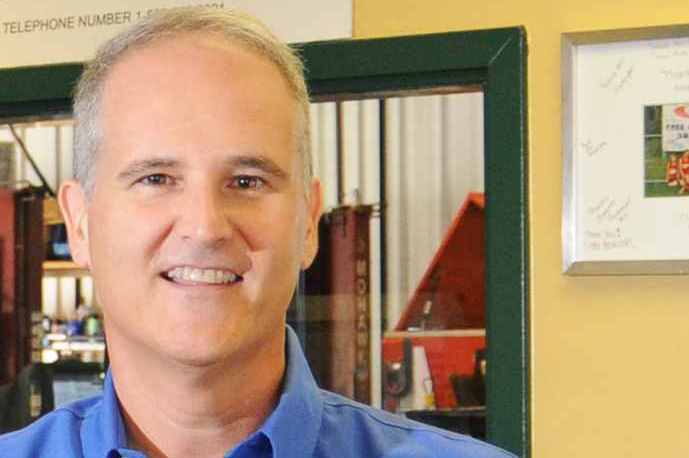 Share this… Dave Striegel owner of Elizabeth Auto Care in Elizabeth PA is also owner of Shop Docotor.com, a business coaching company and he was our inaugural interview in episode one of the Remarkable Results Podcast.  Since this is the first episode of Remarkable Results: ON POINT, Dave was a perfect choice to lead off…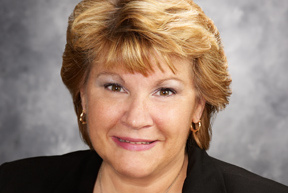 Share this… Besides growing up in the 57 years young family business, Judy Walter the CFO and co-owner of Zimmerman's Automotive, Mechanicsburg, PA with her uncles works with a family staff of 12 out of 29 team members. This is a true blue family enterprise. At  they have a 20,000 sq foot facility, sporting a 12-bay shop…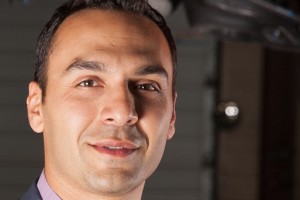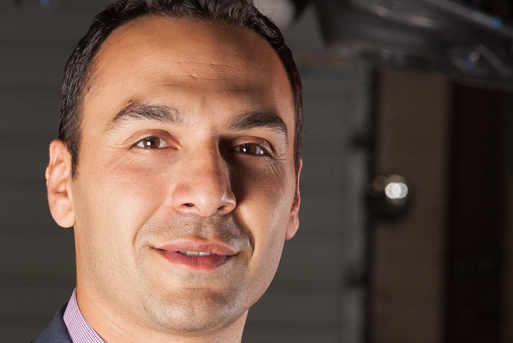 Share this… Matthew Roayaee is franchise owner of Auto Check- Cypress Station in Houston, TX. He's been in the business for 15 years when he started out as a lube technician. This great entrepreneurial success story is full of great take-a-ways you can and will relate to. He offers wise words on starting a business,…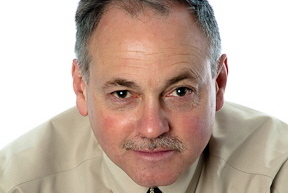 Share this… This week's guest is Joe Marconi. You may know the name because Joe writes a monthly column in Ratchet and Wrench. He's been in business for over 35 years and owns Osceola Garage in Baldwin Place, NY. Joe's interview is over two parts. You are on part two. Part one is in episode…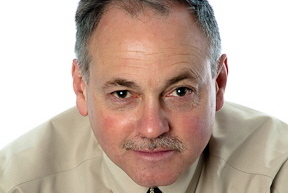 Share this… This week's guest is Joe Marconi. You may know the name because Joe writes a monthly column in Ratchet and Wrench. He's been in business for over 35 years and owns Osceola Garage in Baldwin Place, NY A great interview broken up over two parts. You are on part one. Part two is…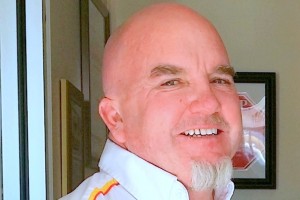 Share this… Doug Whiteman, owner of George's Sierra Shell a successful 42 year old business in Fontana, CA, is Motor Age's TOP SHOP in 2014. Not only is he a strong operator and shares solid insight to his remarkable success, Doug and team is very involved in many philanthropic efforts in his community (see overview…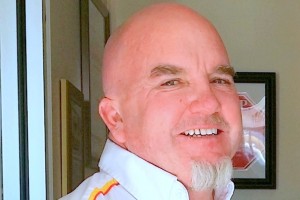 Share this… Doug Whiteman, owner of George's Sierra Shell a successful 42 year old business in Fontana, CA, is Motor Age's TOP SHOP in 2014. Not only is he a strong operator and shares solid insight to his remarkable success, Doug and team is very involved in many philanthropic efforts in his community (see overview…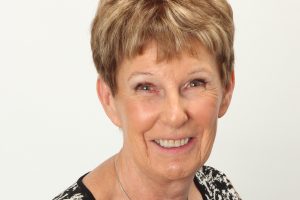 Share this… Diane Larson owner of Larson's Service, in Peabody, Massachusetts is an industry veteran of more than 25 years. Since losing her partner and husband in 2008 and taking on the responsibility of the shop full time. With a beautiful setting on the side of a pond, she developed a strong team that has…