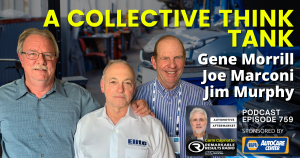 Nothing beats live in-person industry events. There is power in the collaborative minds from around the country in one room. The podcast attended the 2022 Elite Invitational in San Diego and we recorded some incredible stories with essential aftermarket voices. At the end of the conference, I had the idea to grab Jim Murphy, Gene Morrill, and Joe Marconi for a recap of the event and their perspectives on our industry. Keep listening, you have the best seat in the house right next to these 3 aftermarket icons.
remarkableresults.biz/e759
The Voices, Ideas and Insights that are Shaping the Future of the Automotive Aftermarket.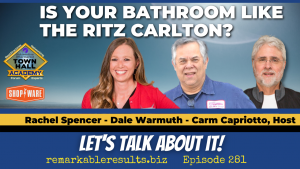 Did you know your customer's bathroom is one of the most important reflections of your business to your customer? It reflects the commitment to a clean environment, it will affect your customer's perception of your business and it demonstrates how well you'll care for their personal vehicle. My panel discusses simple bathroom amenities that can have a huge impact and lasting impression on customers. Strive to have a customer rest room that is like the Ritz Carlton.
remarkableresults.biz/a281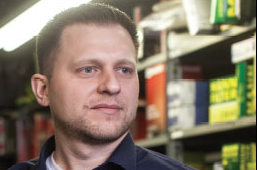 Share this…Curt's Service started out as so many shops did back in the day as a Sunoco Station. That was 34 years ago that Curt Massoll got the bug. Andy Massoll, second generation owner of Curt's Service in Oak Park Michigan. Guest Andy Massoll is second generation owner and has a top shop designation from…