Here are the two most recent episodes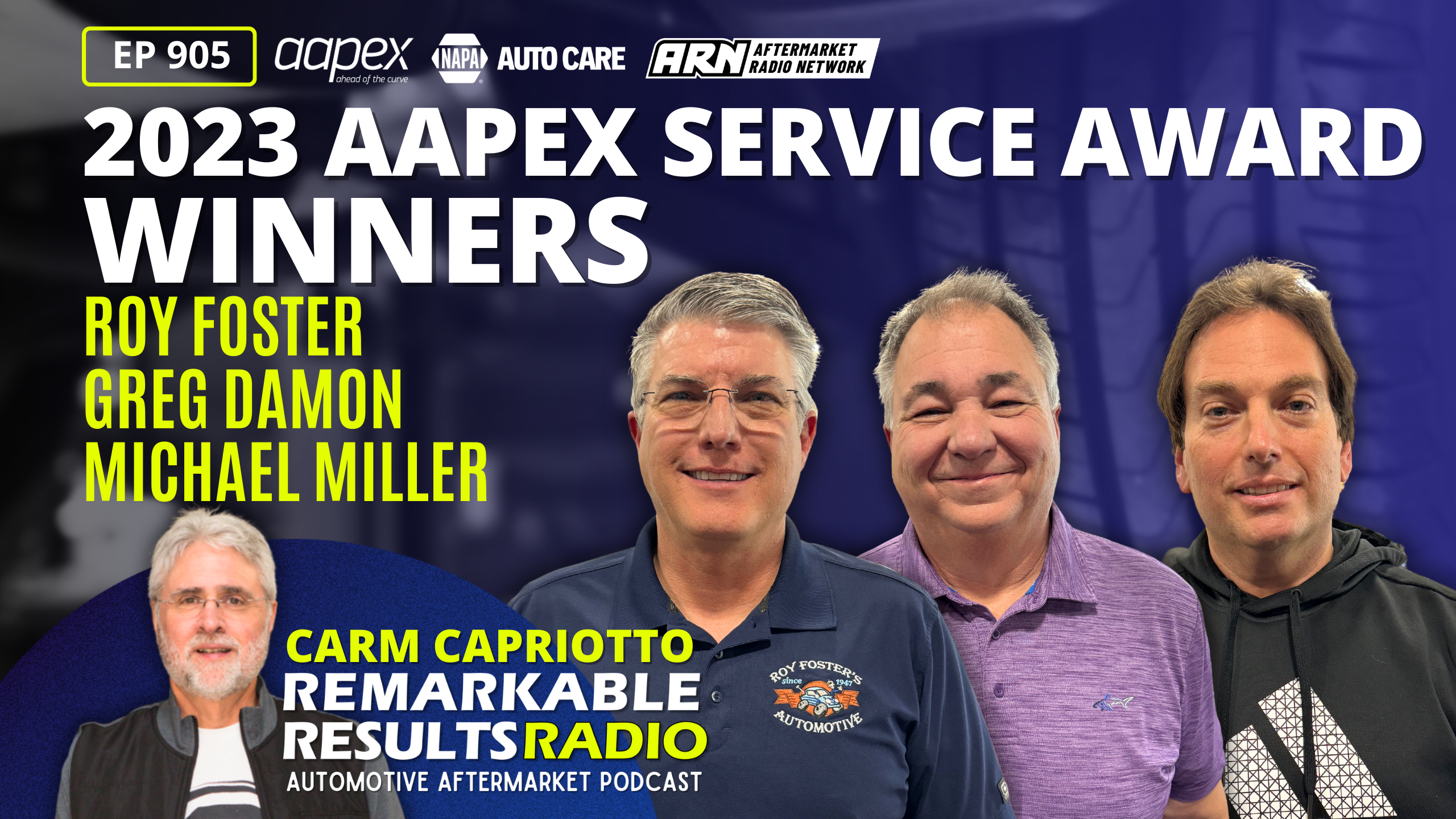 Recorded Live at AAPEX 2023, Service Award Winners Roy Foster, Michael Miller, and Greg Damon discuss their experiences in the automotive industry, the importance of continuous learning, and the benefits of mentorship programs. The conversation also touches on the challenges facing the industry and the importance of community involvement, training, and changing consumer perceptions. 
remarkableresults.biz/e905
Read More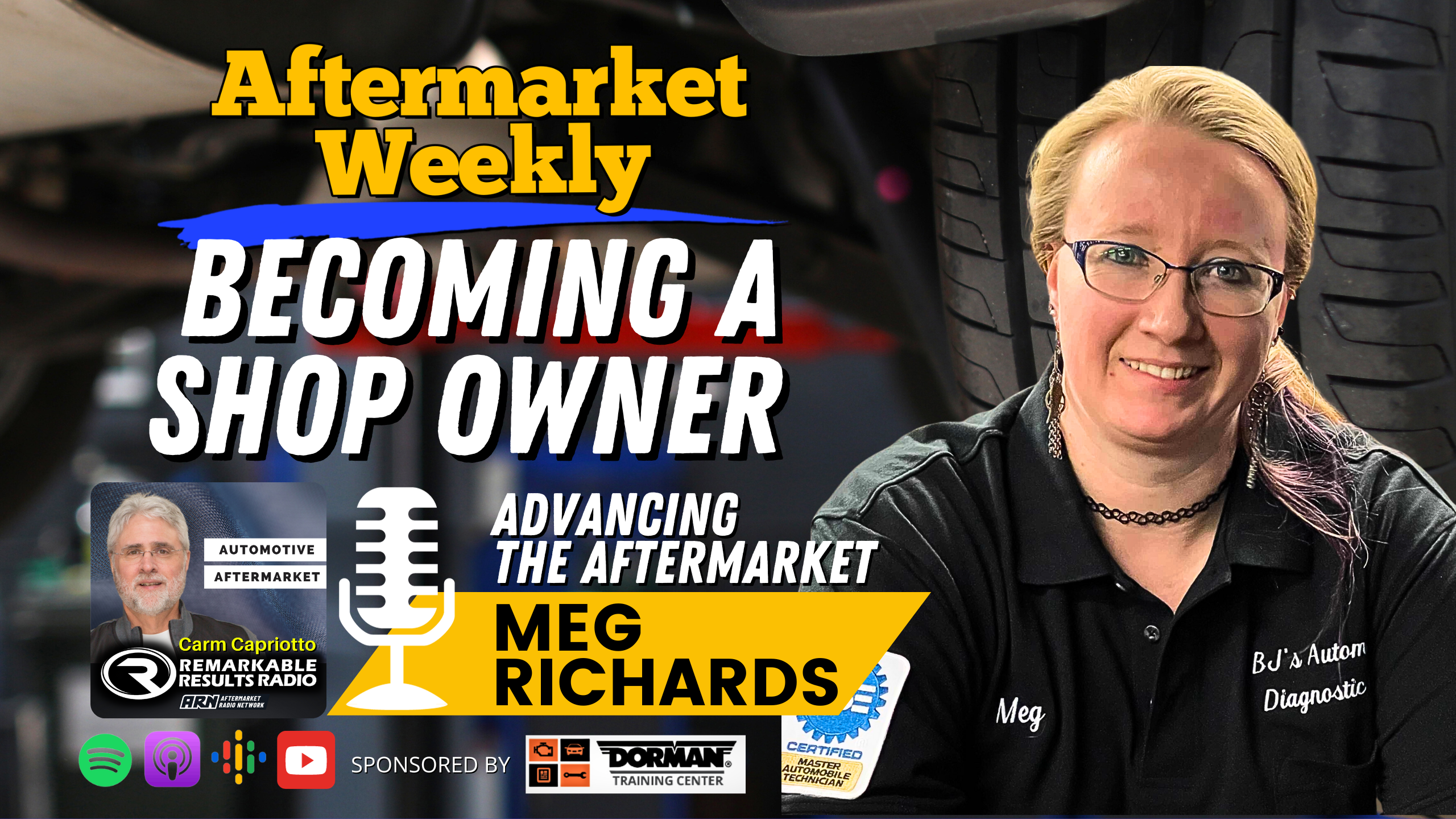 Carm and Meg discuss the shop's transition to a four-day workweek to promote work-life balance, the challenges of finding and retaining skilled technicians. Meg shares her experience as a female technician. They also discuss the need to change the perception of the automotive industry and attract more women. The episode concludes with a discussion on succession planning and the shop's community involvement. remarkableresults.biz/aw185
Read More
Invest in the Industry's First Rate Content From the Premier Aftermarket Auto Shop Podcast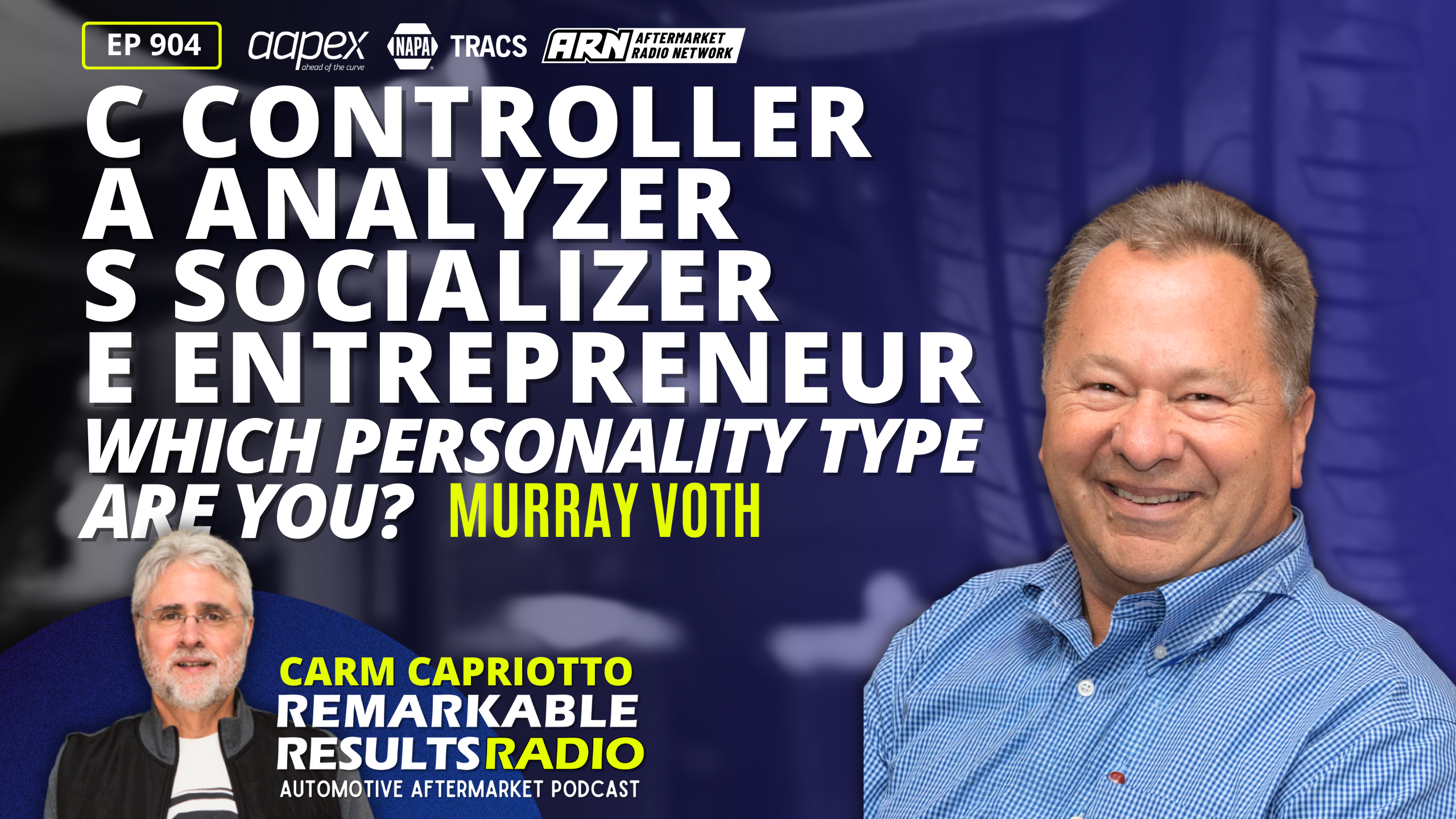 How can different personality types impact leadership and success in business?
Murray Voth discusses the importance of understanding personality types in business. He introduces a new acronym, CASE, which stands for Controller, Analyzer, Socializer, and Entrepreneur. The conversation also covers the role of human motivation, clear expectations and accountability in managing employees, and the importance of giving space to your partner in a marriage and how it applies to business relationships. Find out how you can create a harmonious and productive team dynamic, where individuals can play to their strengths and contribute effectively to the business.
remarkableresults.biz/e904
The Voices, Ideas and Insights that are Shaping the Future of the Automotive Aftermarket.