Here are the two most recent episodes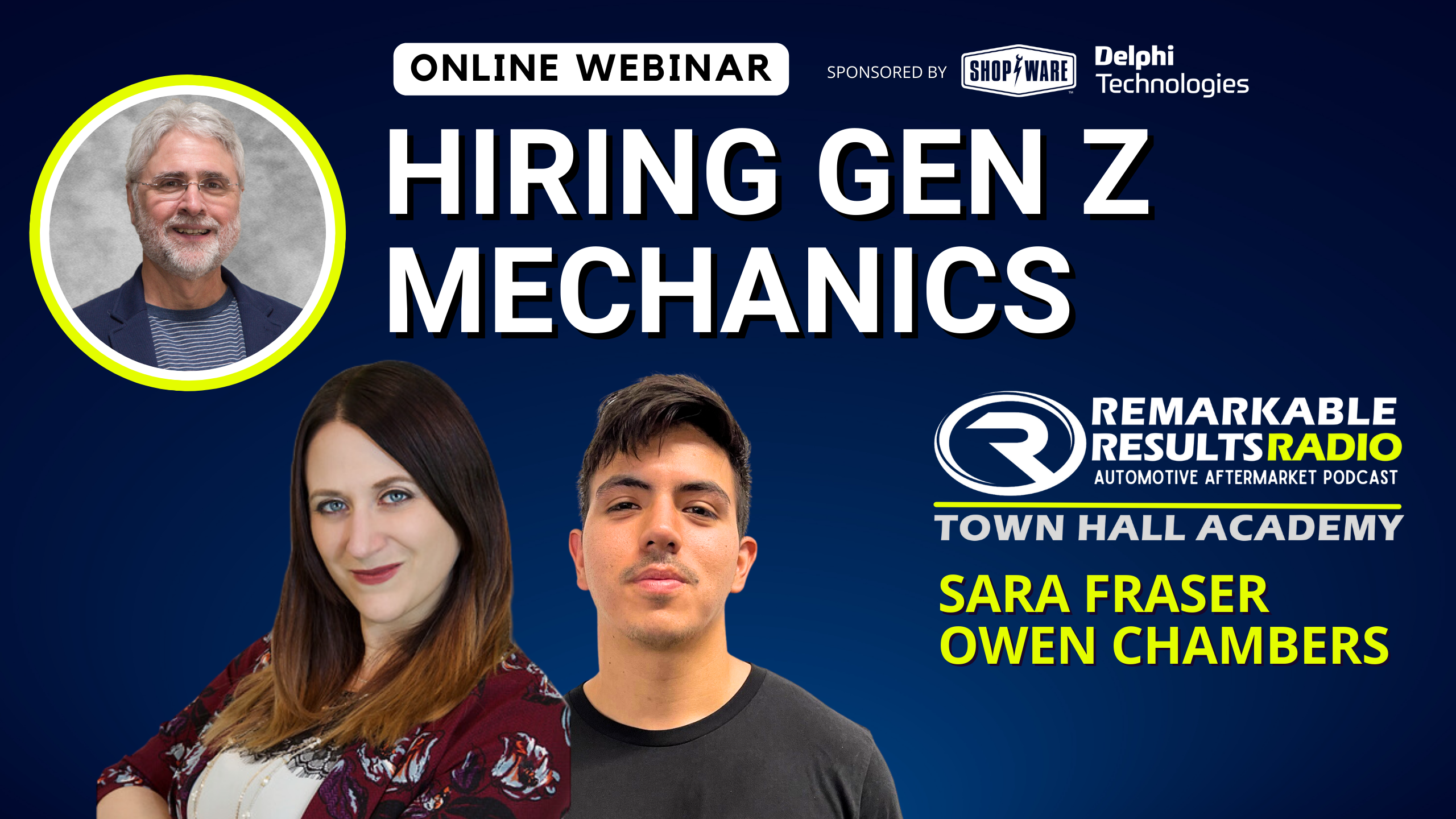 Carm Capriotto welcomes Sara Fraser and a Gen Z mechanic, Owen Chambers, to discuss his motivations for entering the automotive repair industry. Owen shares his transition from a career in finance to automotive repair, his aspirations within the industry, and the financial consciousness of his generation. The discussion also touches on the cost of entry in the automotive industry, the importance of understanding younger workers' needs and expectations, and the multitasking habits and attention span of Gen Z. Understanding the motivations, aspirations, and mindset of Gen Z workers is crucial for the future of the automotive industry.
remarkableresults.biz/a347
Read More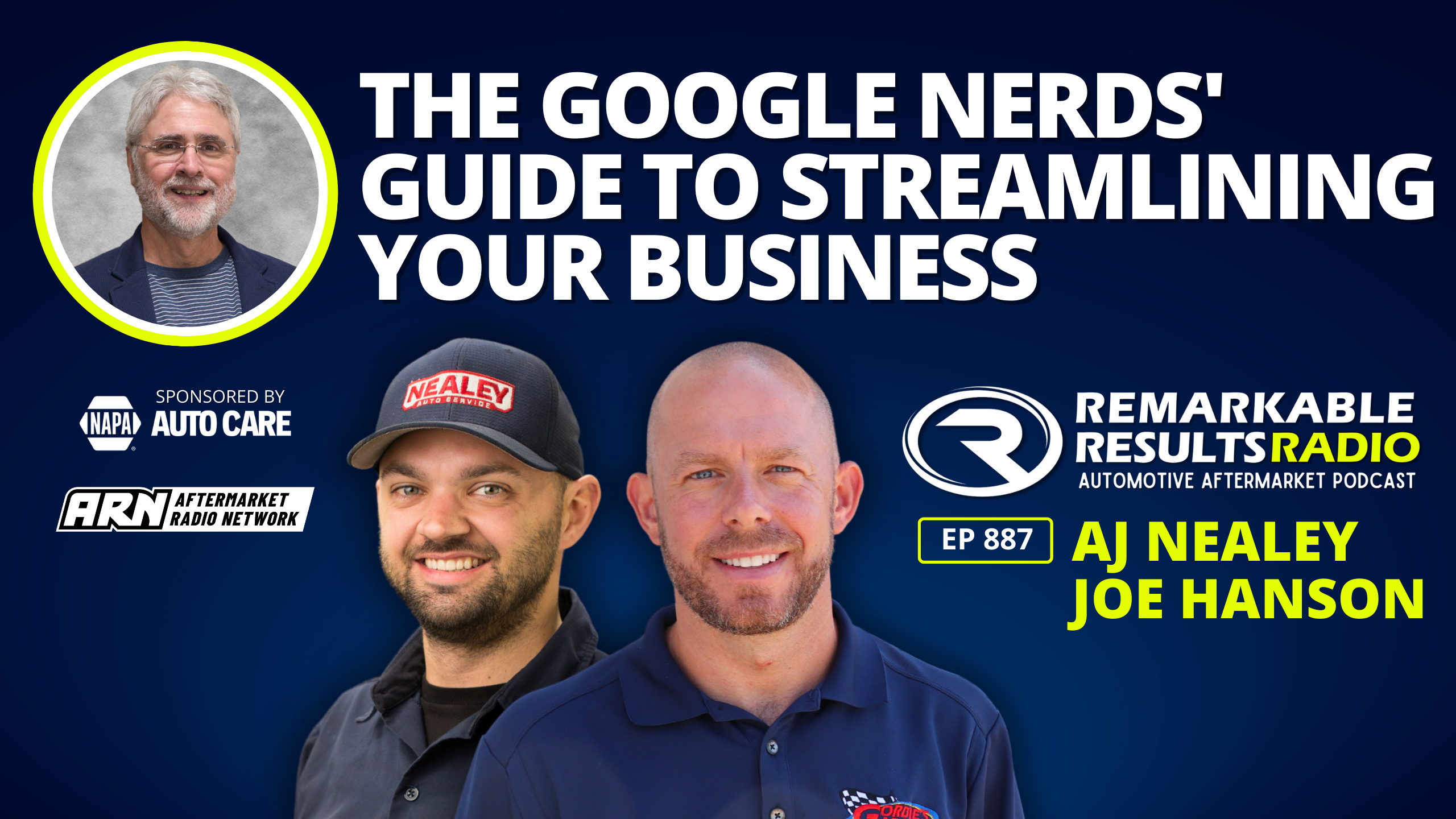 AJ Nealey and Joe Hanson discuss the use of Google Workspace in their auto service businesses. They explore the different applications within Google Workspace, such as Google Meet, Gmail, Google Sheets, Google Docs, Google Slides, Google Calendar, and Google Drive, and how they utilize them for communication, document storage, and collaboration. They also discuss the benefits of controlling intellectual property, and the efficiency and organization that Google Workspace provides. 
remarkableresults.biz/e887
Read More
Invest in the Industry's First Rate Content From the Premier Aftermarket Auto Shop Podcast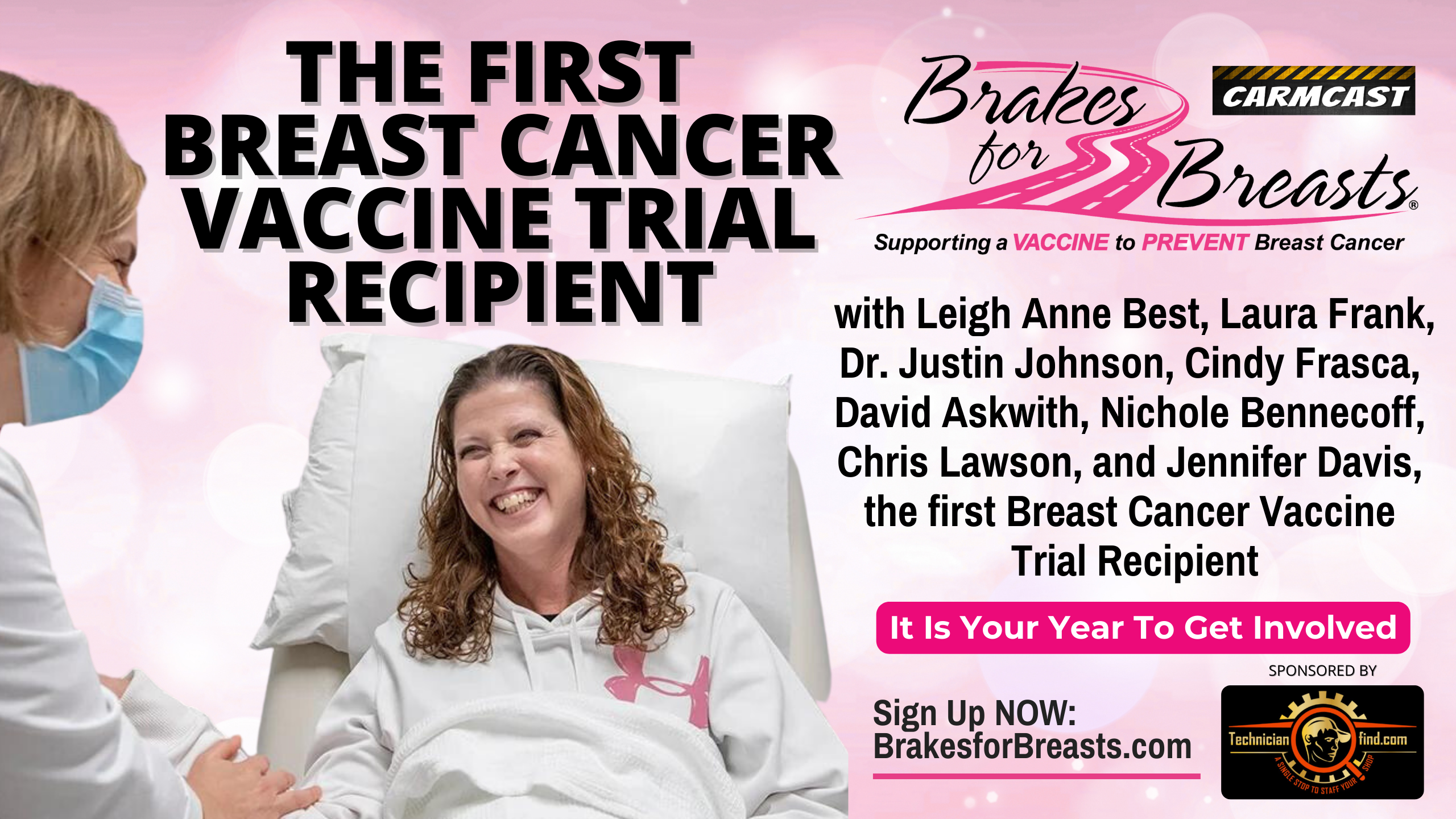 The Brakes for Breasts campaign, every October, supports breast cancer vaccine research at the Cleveland Clinic. The co-founders of the campaign, Leigh Anne Best and Laura Frank, discuss the importance of finding a cause that aligns with their values and the challenges of funding vaccine research. They discuss the initiative and how it raises funds for breast cancer research by offering free brake pads to customers in October. Dr. Justin Johnson from the Cleveland Clinic talks about the importance of a vaccine trial for triple negative breast cancer. Jennifer Davis, the first recipient of the vaccine trial, shares her experience. Our panel emphasizes the importance of community support and the potential of the vaccine trial to revolutionize cancer treatment. 
We are challenging the industry to reach a goal of $369,000 or even $400,000 for this year and to involve at least 500 shops. This is a simple and effective program to offer to your customer and to anyone involved to tour the lab and see the impact of their contributions.
remarkableresults.biz/cc111
The Voices, Ideas and Insights that are Shaping the Future of the Automotive Aftermarket.