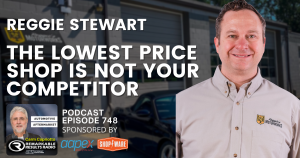 What do you do when a disgruntled customer wants to know why your shop is more expensive than the one down the road? Are you educating customers on the value of your services? Do you feel like you have to defend your profitable business model? Does the shop down the road, which has the crazy low price, realize their business won't be worth it's value when it's time to sell?
remarkableresults.biz/e748
The Voices, Ideas and Insights that are Shaping the Future of the Automotive Aftermarket.
Share this…Anthony Williams, 37, who was the Special Project Manager andCurriculum Developer at CARQUEST Technical Institute (CTI), tragically andunexpectedly died earlier this month. He is survived by his wife, Deb, andtheir three children. In his short time, Williams leaves a legacy for those whoknew him, as a teacher and a friend to all, and left…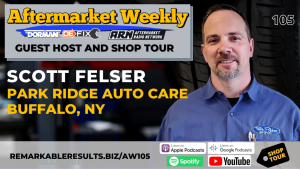 Guest host and a shop tour with Scott Fesler, Park Ridge Auto Care, Buffalo, NY. Scott is a technician turned shop owner and has plans to renovate the front counter and waiting area. He believes strongly in giving back to his community and apprenticeship.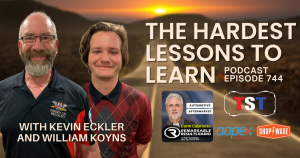 There's nothing better than catching up with an industry friend at TST's Big Event! Dive into the blueprint of Kevin Eckler's second location, and his transparency of learning a valuable lesson of full commitment to his employees. He explains words are just words until actions are put into place. You'll also hear from his newest employee that was an intern at his shop.
remarkableresults.biz/e744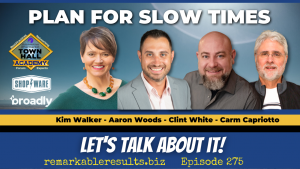 The aftermarket is blazing busy. We may think that boomtown will continue without an end in sight. But what are your 'slow day action plans?' Some who have not been doing things 'right' are feeling the ebb and flow of typical cycle times, holidays, back to school, vacations, weather, and travel. Let this episode help you re-think how you prop up your business. Stop stopping.
remarkableresults.biz/a275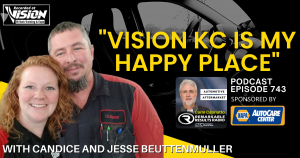 Candice and Jesse Beuttenmuller come every March from WaKeeney, KS. to the Vision KC Hi Tech Expo. Vision KC, they say, is their Happy Place, therefore shutting down the shop to attend. Their town is so small it doesn't even have a stoplight! Since we recorded the episode they changed the name of their business to 'Old 40 Auto Care'. We also discuss the importance of communication with their customers. As a side note, we had a lot of laughs and fun while recording this episode.
remarkableresults.biz/e743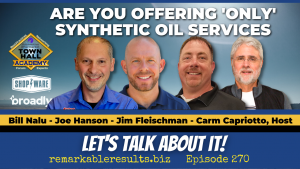 Questions, what is your customer oil change service like?  Have you transitioned to 'synthetic only' oil for your customers? How do you stock all grades and weights? The days of $20 oil changes every 3 months is gone. My panel of shop owners discuss why they have synthetic only oil service and how it's improved their efficiency in the bays and for their customers. If you have not implemented this business strategy learn in this episode why you need to do it.
remarkableresults.biz/a270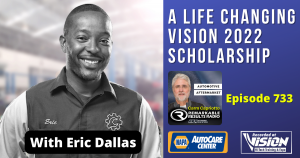 Are you ready for an inspiring story that will leave you with goosebumps? I'm with Eric Dallas at Vision 2022, one of the Technicians of Tomorrow scholarship winners, who shares his story about taking a pay cut from a dealership to work for ChangingGears. Their mission is to empower people who are working their way out of poverty by providing affordable transportation. Listen and be inspired and realize the good that scholarship programs are doing to invest in our future.
remarkableresults.biz/e733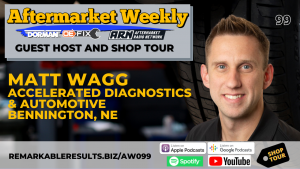 Guest host and shop tour with Matt Wagg, Accelerated Diagnostics and Automotive, Bennington, NE. How did Matt Wagg go from a dealership technician to a trainer and teacher, to now a business owner? What were his successes and failures along the way?
remarkableresults.biz/aw099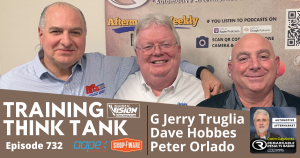 What's better than having 3 trainers sit down with me at Vision 2022 and record their very candid conversation. Be a fly on the wall as we discuss hybrid training, student assessments and breakout teams. My panel shares their experiences and together we push the boundaries of training in our industry.
remarkableresults.biz/e732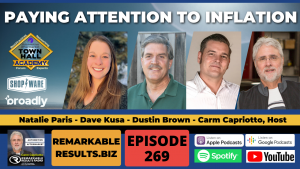 We've all heard inflation is up 8%, as of this broadcast, but when you walk through the grocery stores and sit at a restaurant, it sure seems like it's a lot higher …  don't you agree? As prices continue to jump, what are we doing as an industry to adjust? And why are so many shop owners worried to raise their labor rates? My panel includes 2 shop owners and an auto shop bookkeeper with a wide-open discussion about labor rates, parts pricing, and even employee retention in the age of rampant inflation.
remarkableresults.biz/a269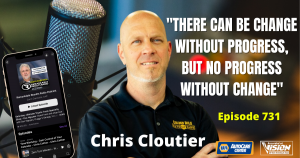 Did you know you're 27% smarter when you're positive? It makes sense, doesn't it? Having a positive attitude can change everything if you let it. I'm with Chris Cloutier at Vision 2022. We didn't have an agenda or talking points. He came in, sat down, and in classic Chris fashion, I was on the edge of my seat listening to him. Find your positivity and get smarter.
remarkableresults.biz/e731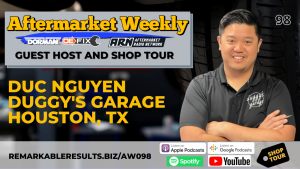 Guest host and shop tour with Duc Nguyen, Duggy's Garage, Houston, TX. Duggy's Garage specializes in Toyota off-road vehicles ranging from Land Cruisers, Tacomas, 4Runners and FJC Crusiers. Duc's team offers a consultative approach for their customer's specific needs.
remarkableresults.biz/aw098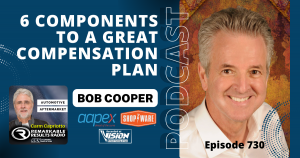 How do you incent behavior and retain top talent? Is the tech shortage a blessing in disguise? Did you know money is not the best motivator for employees? Bob Cooper, President of Elite Worldwide, shares 6 key components you should have in your compensation and incentive package for your employees.
remarkableresults.biz/e730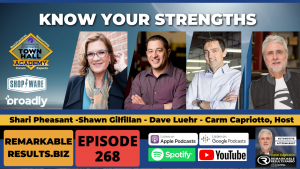 How well do you truly understand yourself and the people you work with? Are you going beyond the surface-level interactions and diving into personal development? In this Town Hall Academy, my panel not only discusses the different strength finder assessments but also the 'why' that drives and motivates different personalities within your business. A very important episode.
remarkableresults.biz/a268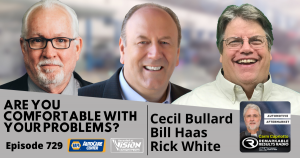 You're going to love this transparent interview recorded live at vision 2022. 3 business coaches, and no agenda. Listen firsthand from these business coaches on why so many business owners are struggling and how they are able to lift them to success. We talk about marriages, ego, habits, mistakes, and bad reactive pricing.