Steve Finzel – Too Many Fluids [FTR 082]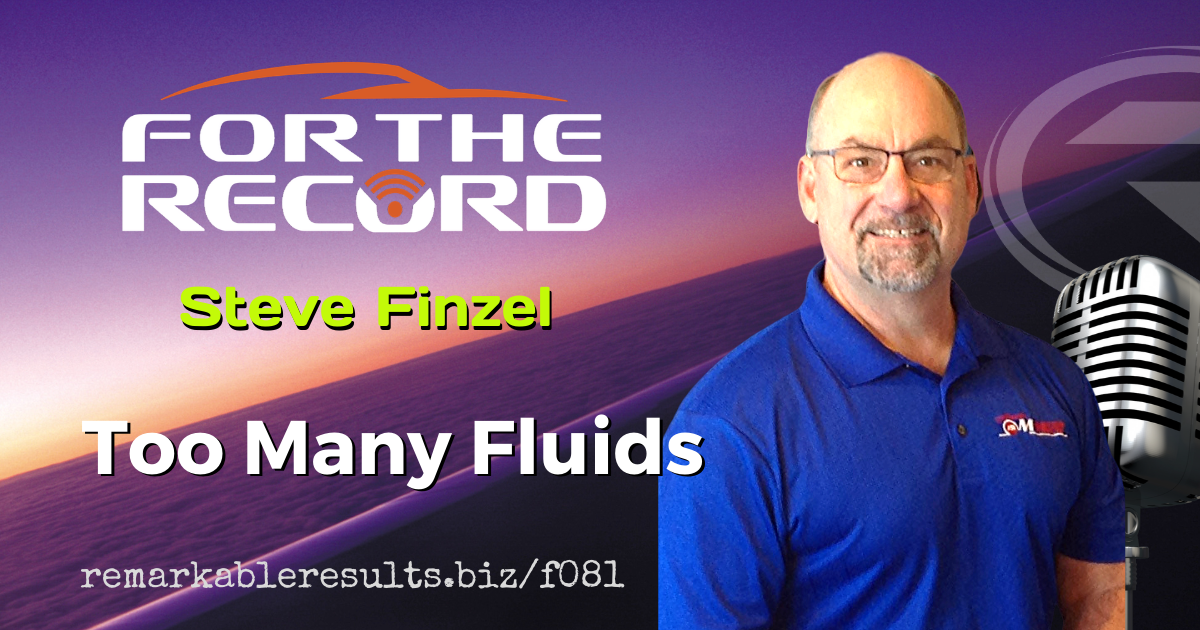 Steve Finzel, Finzel's Master Tech, Terre Haute, IN is not a happy camper as it relates to transmission fluid. You may just relate to his rant or maybe even offer some advice. Listen to the frustration Steve has over transmission fluids. Find Steve's previous episodes HERE.
Talking Points
So many transmission fluids
Low viscosity and High viscosity are the major difference in the man fluids
Getting information has been tough. LV MV are the codes. What can be used
If we can't stock all the different fluids why can't we get information on what to use
CVT fluid is green. Honda says to use the blueWhen you order it you'll find it is yellow
All too confusing
Be socially involved and in touch with the show:
Facebook Twitter Linked In Email
Listen for free on Apple Podcasts, Google Podcasts, Spreaker, iHeart Radio, Spotify, Podchaser and many more. Mobile Listening APP's HERE
Join the Ecosystem – Subscribe to the INSIDER NEWSLETTER HERE.

Savvy shop owners use vehicle inspections to find additional work on a vehicle that the vehicle owner may not know is needed. The most successful shop owners fully inspect every car, every time. It benefits the vehicle owner more than the shop because most vehicle owners want their autos to be reliable. FlexCheck Auto takes the power of a shop's inspection process and puts it in the palm of your technician's hand so that pictures, video, and vehicle-specific notes about a vehicle's condition can be shared quickly with vehicle owners. It improves technician efficiency in the bays, service writer efficiency at the counter, increases average repair order and builds trust with vehicle owners. Today's vehicle owners want to receive their vehicle's health status electronically, this makes FlexCheck Auto the most transparent way to do sell auto repair. Try it for free for 30 days! Go to FlexCheckAuto.com to learn more.