Only Real Maple Syrup on My Pancakes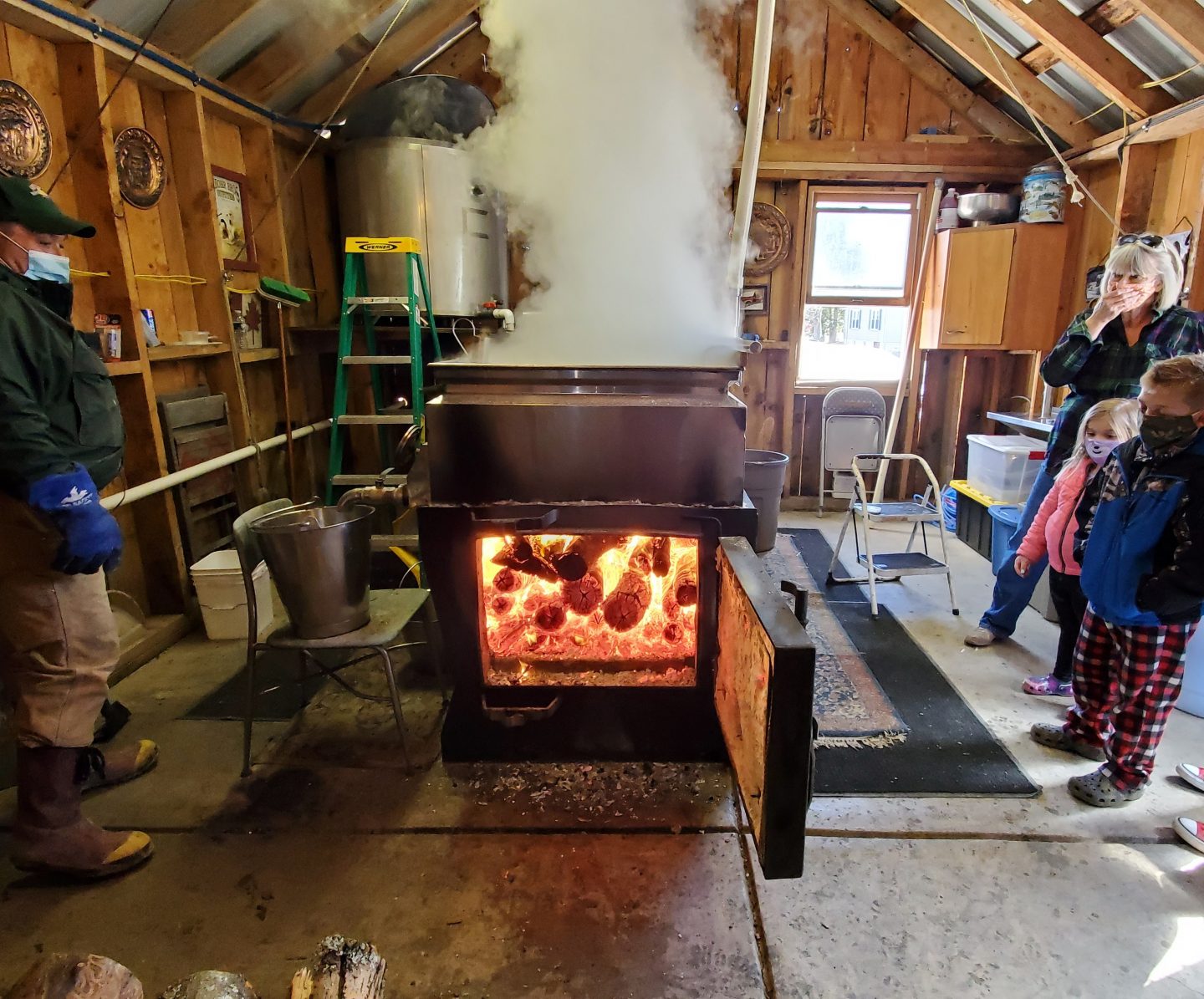 I will not order pancakes at a restaurant that doesn't serve real maple syrup. I always wanted to understand how maple syrup is produced and I'm a junkie for learning new things. Over the weekend we stopped by a 'sugar shack' just a few miles from our home.
There is a lot of work that goes into making antioxidant-rich maple syrup. Taping the trees collecting and evaporating the sap, filtering, and bottling. Imagine boiling (evaporating) 40 gallons of sap to produce one gallon of syrup. Ever wonder why maple syrup is so expensive. It is only produced in certain sections of North America. Vermont is the largest producer in the states with my state, New York, as the second. But the Canadian province of Quebec is the number one producer in the world.
The syrup maker was boiling the sap to produce a density of 67% sugar from the sap. It takes a very hot firebox to keep boiling off the water to reduce the sap to a finished product. I thought of the word density and realized that our automotive service business starts with revenue and we work very hard to produce a 'density' or final outcome, our profit, from all the hard work we do. 
In the sugar shack, there were stacks of wood to keep the firebox glowing, a hydrometer to measure the sugar content, and other equipment needed in the final process. Making maple syrup is not as complicated as running a successful automotive service business but the rules still apply. You must pay attention to all components of your business. Revenu generation, margin, cost management, and satisfied customers.
One big take-a-way was to learn why maple syrup is so expensive. Limited season and a 40 to one ratio of sap to sugar. Imagine paying about $80 for a gallon of maple syrup. Imagine your labor rate at $135 – $200 an hour to pay for your knowledge and investment? People pay $80 or more for that gallon of pure maple syrup in pint sizes. Why can't we charge the labor rate that earns us a nice reward so we can sustain our business? Maple syrup makers are not bashful to charge for quality and goodness.
Have you been to another business, unrelated to yours, and asked for a tour or wanted to learn how their business is done? You will be amazed at what you can learn from others.
Anyone for pancakes? I have a great buttermilk pancake recipe. If you would like it request via email HERE.