Forget the Past: Focus on the Future [THA 310]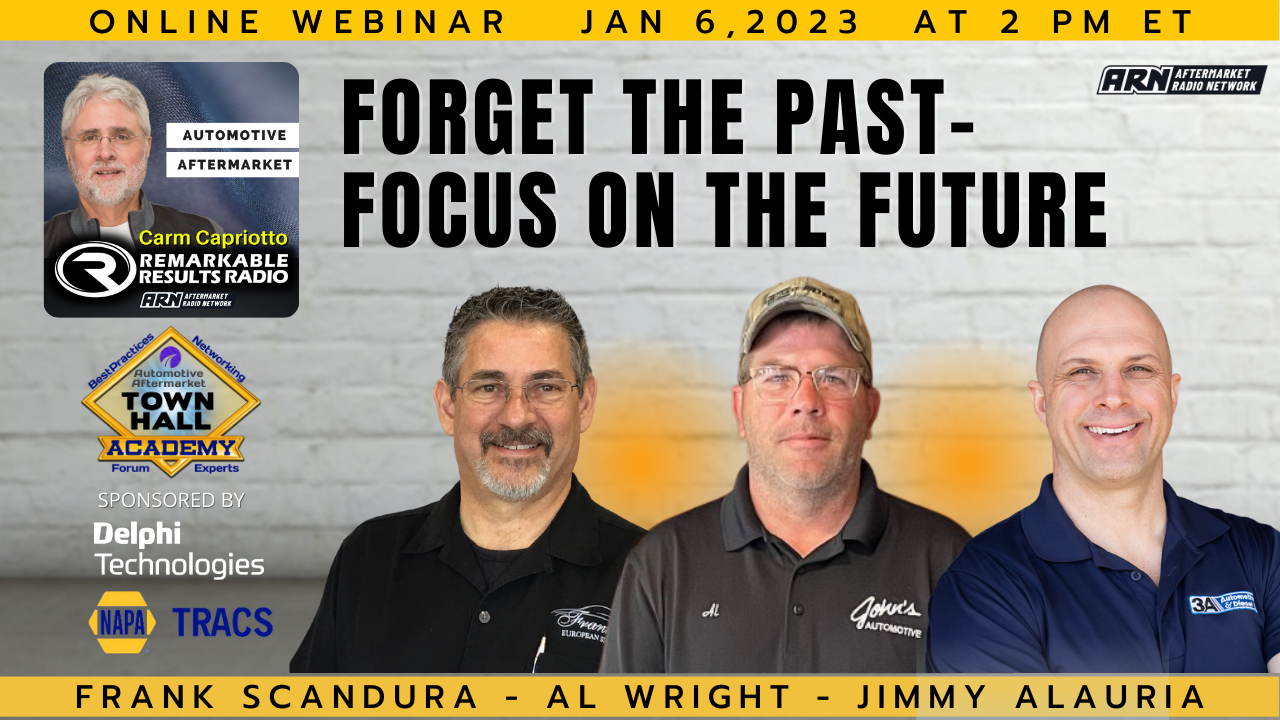 "Forget the Past: Focus on the Future"…sometimes easier said than done. The past is familiar and comfortable. We can also get hung up on our past mistakes, which hinders us from moving forward. Listen to 3 shop owners share their perspectives on the past and the future of the automotive industry.
Watch Episode HERE
Frank Scandura, Frank's European Service, Las Vegas, NV. Frank's previous episodes HERE.
Al Wright, John's Automotive, Cedar Rapids, IA. Al's previous episodes HERE
Jimmy Alauria, 3A Automotive and Diesel Repair, Phoenix, AZ. Jimmy's previous episodes HERE
Show Notes:
Don't be afraid of change, what we did in the past or how we did it may not work today.

Take care of yourself and let go of old habits. Be healthy and reset!

Service advisor is now 4 different jobs: customer service rep, parts manager, service manager
What is your break even point? It's not the 'cost' of the service advisor position, the biggest expense is what you are currently doing and what you could and should be doing.
Everyone hates change, but the only constant in life is change- lean into change.

Hiring top talent vs. Creating top talent-

Are "A" technicians made?
Have grace when someone makes a mistake

Don't get analysis paralysis. Don't let past mistakes stop needed changes for the future.

Doing something is better than doing nothing.
Connect with the Podcast
Check out today's partners:

Shop-Ware: More Time. More Profit. Shop-Ware Shop Management getshopware.com

Delphi Technologies: Keeping current on the latest vehicle systems and how to repair them is a must for today's technicians. DelphiAftermarket.com